Well, a new year is upon us and 2016 is fading away. We have selected a new President, who most feel is quite a polarizing figure. All of us seem to be either sad, happy or mad about the next four years—which is always the case. We also have new laws and regulations on the books. It is an interesting time to say the least and hopefully it will not be a turbulent time as well. Regardless of how you voted, the sun will still rise, the seasons will change and the moon will stare down on us as it has for eons, and while we know that it will not be as good as was promised we also hope that it will not be as bad as some have imagined. On the bright side there is still lots to do right here in our little slice of the world and we at Local Happenings Magazine are working hard to connect you to them. Hopefully it will be a pleasant distraction from the happenings of the rest of the nation, and the world.
We are very excited to announce a new partnership, which we hope will help us bring you even more information about great events in our community. We have changed our calendar software and partnered with a technology company called CitySpark to help root out even more events and happenings all around us. In addition to the increased amount of listings, the format of our calendar has been enhanced as well to provide you with a better visual experience. We hope that you like it and we welcome your feedback on how it both looks and works for you. Remember that we do not charge to list events in our calendar—yes I said that right, our listings are FREE. If you are part of an event or know of one that isn't listed in our calendar please let us know. We want to put up all the events there are but sometimes we need a little help to discover them ourselves.
Along with the end of 2016 and the start of 2017, this issue also marks the end of our voting for the 2017 Local's Choice awards, and the start of our 8th year of bringing you Local Happenings Magazine! We will also start the task of counting all of your votes for our awards. Unlike the nation we operate as a pure democracy in our selections of our winners. There is no electoral college to contend with, just a simple tally of all the votes and the popular winner is selected. You will have to wait until our February/March issue to see who our winners are. Just remember that unlike our presidential election we select our winners every year so you just need to wait until September of 2017 to start voting again if your candidate did not win.
As always we wish to extend birthday greetings to our family and friends. We will open with our brother-in-law, Ken, as well as Steven M., Marla, Rod, Joanne, Tony, Jill, Rob, Michael, Jose, Bobby, Rosemarie, Vrej, Vijay, Pancho, Margaret, Stacey, Gary, Momma Hand, Monique, Connie, Lucy, Kathleen, Leslie, Jim, Elissa, Ginger, Bonnie, Linda, Bobbie, Gregory B., Sid, John, Rick, Stephanie, Roman, John, Adrianna, Peggy, Samantha, and Steve, and to any and all who we might have missed, we are thinking of you as well!
Cheers to the Holidays and to the New Year!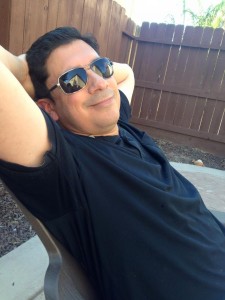 Robert Briseño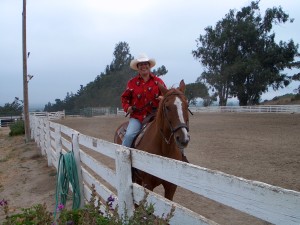 & Deanna Baillie