We are marching toward spring at a feverish pace. The days are getting longer as the earth slumbers under our not so gentle rain of late. Soon, though, it shall awaken and the plants and trees will once again come to life. The birds will sing and bees will buzz and cold nights will give way to warmer days for all of us to enjoy. We are so lucky here in California and the Bay Area; the rest of America is not quite as lucky as we are.
The Bay Area has so many various pockets of beauty and Local Happenings Magazine readers get to enjoy the spring and the promise it holds. Mustard plants in the vineyards will soon give way to bud break and before we know it fruit will be on the vine. That is how quickly it will all come, and we'll all be lamenting the speed at which the year inevitably comes to a close. We sure needed and enjoyed the rain that Mother Nature bestowed upon us this year. With the warm days ahead there is lots to do and our calendar of events is growing every day! We have a new partner with our calendar, CitySpark. They are helping us to find even more events for you, bringing them to you more easily via your phone or computer. Let us know what you think of our changes. As always, if you are helping to put on an event please share it with our readers. It's free and it's the reason we created this magazine and website. Local Happenings Magazine's goal is to get everyone out enjoying this little slice of heaven we call home.
In this issue, in addition to welcoming the spring, we are also announcing the winners of our Local's Choice awards. This is our 6th edition of winners—all selected by you, our readers. It has been wonderful to see the number of votes grow each year and the interest all of our readers take in being a part of our awards. I know that there has been a call to add more categories and we will certainly look at those as we do every year when we get ready to open voting again. If you feel that others should have won please make sure to keep a keen eye out for when we will open voting for 2018, which is typically in early September. Your vote counts! As we all became more aware of the importance of voting last year…
Here are some birthday wishes for the coming months. We would like to start with our oldest brother Larry: "May you have a very Happy Birthday!" We would also wish some birthday cheer to Stephen, Megan, Jo Ann, Mars, Marco, Tracey, Johnny, Myrna, Judy, Askari, John, Gary, Marc, Socorro, John Troupe, Louise, Betsey, Tim, Erin, Shane, Rafaela, Christina, Patti, Dennis, Elizabeth, Judi, Dalia, Uncle Gabe, Frank, Francis, Raymond, Judi, Dennis, Louise, Reyna, Judy, Liz, Eric, Juanita and all those others!
We hope all of you enjoy our upcoming spring season. Cheers!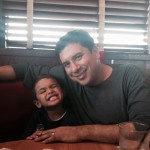 Robert Briseño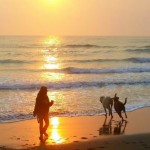 & Deanna Baillie