We are well into 2017 now and on the second quarter of the year. We trust all of you are sticking faithfully to your New Year's resolution … and if not there's always 2018! The rain has certainly been a factor this season, and we hope that all our readers have come through this rainy season without any damage from flooding. We love the water, just not when it's knee deep in the kitchen.
The abundant amount of rain has made for a wonderful wildflower season. Make sure to take a hike or two before the season ends to take in all their beauty. Keep in mind that the extra vegetation also means a higher risk of fires in the summertime, so stay vigilant and safe.
We know the political scene has stayed active this year—and will probably remain so. The best way to handle it, we have found, is to ignore all the news and hype that is going to stay constant and to just get out and enjoy yourself. With daylight savings in place and warmer days ahead, there is plenty of time to enjoy the outdoors with so many things to do. Our calendar has more and more great events in it since we partnered with CitySpark to help us highlight all there is to do in this wonderful area that we call home. It's now even easier to narrow down the choices based on where you live and what you want to do. The best part is that you can do it while you're out with your smartphone.
April is a busy birthday month for us over here at Local Happenings Magazine. We celebrate our father's birthday (we: Deanna & Robert, we are brother and sister as well as business partners and creators of this "Happening" publication) as well as Deanna's, and Robert's eldest son, Ramon's, all in April! To our friends and family, Happy Birthday! Which includes, but isn't limited to: Jackson, Debbie, Lindsay, Judy, Bonnie, John, Eric, Ronda, Juanita, Dennis, Shawn, Donna, Greg, Stacey, Dave, Carol, Sherri, George, Jim, Adam, Jimmie, David, Norman, Leeann, JD, Michael, Dan, Mike, Leonard, Amber, Benny, Steve, Joey, Tom, Scott, Renee, Kelly, Leah, Cathy, Jonathan, John, Leanne, Russ, Colleen, Leslie, Kathy, Wanda, Kim, Jeanne, Miguel, LaGuan, Marc and all the rest of you wonderful people out there that make our community so amazing. We hope each of you has a fabulous birthday and great year!!
Until next issue, cheers!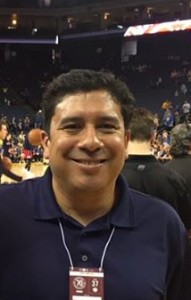 Robert Briseño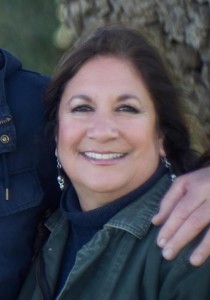 & Deanna Troupe
Editor's Note: Yes, a name change for Deanna after her February nuptials – enjoy some pictures of the very casual event in the calendar section!