Well, 2017 definitely seems to be chugging along more quickly than 2016 did. Perhaps it's just because we're getting older, but doesn't it seem like time is just zipping by? Maybe the nonstop news cycle of today's political world is also rushing the year, or maybe the first serious rains for the last few years have made the days seem to slip by more rapidly? However, we do know that the world is not moving any faster, so maybe we just need to slow down and enjoy the days just a bit more so that we can savor them and enjoy them to their fullest. I think we need to schedule more fun breaks so that we can seize the day and not just endure it.
In addition to the world not spinning any faster, we also know that our calendar is filling up even more. We partnered with CitySpark last year to help with redesigning our calendar section and to help bring in more event information from all around the Bay Area and beyond. If you are not using our online calendar, please take the time explore it either at home or on your smartphone so that you can discover all of its features. You can look for an event near you or in a specific city. You can also look for specific types of events near and far from you on a specific day, week, month, or longer period of time. The search feature helps you to find just what you are looking for, faster than before. Of course, we are eager to hear from you, to learn how you like it and how we can make it even better. If you have only used the calendar in our print magazine in the past, you are missing out on thousands of additional events that we do not have the room to print.
It is also the height of the outdoor event season. If you enjoy going outside and seeing a movie, listening to a music concert, shopping at a farmers market or taking in some arts and/or jazz, or attending the Pirate Festival—June and July are your months! Every weekend and many weekday evenings can be filled with one of those endeavors and more if you are so inclined—not to mention things like baseball, the local fairs, or your local 4th of July parades. There is literally too much to do each and every weekend day, and perhaps after a solid two months of events, you might yearn for the slower pace between Halloween and Thanksgiving (or not!). While you may not plan to attend an event every weekend, there is certainly no excuse to not take in a few.
Just a quick plug for our annual Local's Choice Awards, our voting will be opening up in September, so think about whom you may want to nominate and vote for in each of the categories.
To all of our friends and family that are marking their annual journey around the sun, we say, "Happy birthday!!" Here are but a few of them: our mother, Genevieve, Robert's daughter Veronica as well as our niece, Danielle, along with Julie, Jim, Lisa, Donna, Christine, Victor, Kyle, Sam, Ken, Maureen, Marc, Faith, Ann, Lynn, Karen, Juan, Jodi, Julie, Gigi, Sherry, Kenny, Jack, Jay, Tom, Matt, Jennifer, Clint, Ken, Phil, Amelia, Tina, Doug, Krystal, Bob, Pippen, and all the rest of our friends, family, and readers—seize your day!
Cheers!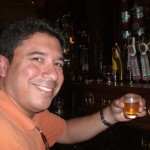 Robert Briseño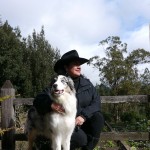 & Deanna Troupe