WOW, the last quarter of the year is upon us — and there are now less than 90 days until Christmas! Is it just us, or does it seem like the years are getting much shorter than they used to be? We think someone should look into this short-year phenomenon so that we can get back to the long years of our youth. Remember when years seemed to drag on like eons as we waited for events like vacations, birthdays, Halloween, and Christmas? Now, it seems like the year starts off with the Super Bowl on the first weekend, followed by Memorial Day a month later, six weeks after that it's Labor Day, followed by Thanksgiving a month later and the next week is Christmas. Don't get us started on the retail calendar either. We saw bathing suit sales in February, back-to-school sales kicked up in June, Halloween costumes are now on sale in August, and they have started to combine the Labor Day BBQ sales with "Get an early jump on Christmas!" this year. We all need to slow down and enjoy life a bit more.
In an effort to encourage you to take a step back and give some thought to the things around us, we are encouraging you to nominate and vote for your favorite business and people in our Local's Choice Awards. The voting and nominations are open now at our website, and they will close on December 10th — so make sure to vote. Remember that you can vote as often as once a day in each category and you can nominate as many as you would like. By voting each day and being mindful of all the wonderful things around you, we think that you will savor each day more; thereby, the days will seem to slow down. By doing this every day, it will make the next two months seem more like four months — just think what you can do with all that extra time!
We have a suggestion on what to do with all that extra time that you just found: you can stay on our website after you vote in the Local's Choice Awards and go to our calendar, so you can learn about all the great events that will be going on before (and after) the year's end. Our calendar has been greatly expanded and we have more events than ever. Keep in mind that you can narrow down your search to a certain area or type of event as well. The best part is that you can do that on your smartphone as well, so that you can keep up with all that is going on while out and about.
Also, this time of the year is when we celebrate the birth of Local Happenings, and the birth of helping you to discover more events and happenings all around you. It's now been eight years—almost a decade! We want to thank you, our readers, for allowing us to be a part of your life. We hope that you have enjoyed reading about what is going on as much as we enjoy writing about it. More importantly, we hope that you have found something new to enjoy right around you from our magazine. That reason is why we created this magazine and website, and why we keep doing it. It's great fun and very exciting to explore an area that you have known all your life and still discover something new about it. We have so many great things to do in this area of the country, and we aren't even close to discovering them all.
Along with our publication's birthday, there are so many of our family and friends that are also celebrating their birthday over this time as well. We would like to wish Christopher, Clara, Rory, Tim, Michelle, Susan, Jeannie, Bea, Monica, Jon, Liz, Mark, Cristina, Curt, Lori, Shawna, Kathy, Candy, Luis, Nico, Emily, Hermie, Xavier, Reagan, Ben, Norb, Jennifer, Shawna, LeeAnn, Ken, Amy, Ali, Julia, Connie, Tony, Kevin, Josette, Linda, Cera, John, Angelita, Larry, Paula, Alyssa, Kevin, Teena, Billie, and all the rest whom we haven't mentioned here!
And we always have room to print a special shout out to Mom and Dad Briseño on their 64th wedding anniversary! We hope their day is as special as they are!
Until next time . . .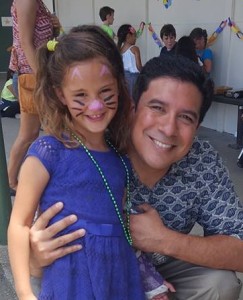 Robert Briseño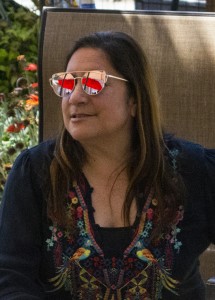 & Deanna Troupe