The year 2017 is quickly fading from view. How time flies when you're having fun! Every year seems to melt away just a bit faster than the last. As most people do, we like to reflect on the past year as the new one approaches, and on what we have accomplished or failed to do. This year has certainly had its ups and downs. We have faced new challenges, some of them exciting and some of them scary, but we have persevered, pushed on, and survived once more. We would like to think we are just a tad bit wiser (which helps to compensate for the fact that we are also a tad bit slower) and hopefully, we are exiting the year a bit better as people as well.
The fires that struck this year certainly had a tremendous impact to the region. The loss of lives, homes, and businesses were just horrific. The thick smoke that blanketed the region was a painful reminder of just how quickly our lives can change. Out of that destruction and loss of life though, there were many stories of our communities coming together to help one another. We would like to remind our readers that though the smoke has cleared, many of our family and friends are still struggling to return some normalcy to their lives. Let us also remember that tragedy was not isolated to this region, or even this state. Across our great country, people have suffered and are still recovering from natural and manmade disasters and events.
One might conclude that it is trivial to think about going out to fun events and happenings in light of such challenges, both locally and globally. We would encourage our readers to think about how those very trivial things help people move away from tragedy, allowing them to come back to reality feeling a bit more refreshed and better able to address tragic events in their lives. Going out and having fun is an important way to help our minds and bodies relax and reset, just as sleep is. In many ways, the challenges people have faced in 2017 will leave lasting impressions, scars, and opportunities. We hope our little magazine will help some with the healing and allow people a bit of reprieve so that they can move forward. We encourage you all to go out and still enjoy our wonderful region. It helps not only for you to regain your mental footing, but also supports thousands of businesses and jobs in the area. The new year will bring fresh challenges, but we should all enjoy our family, friends, and community as much as we can.
The year's end also provides us the opportunity to thank you for spending time with us here at Local Happenings Magazine, as we conclude our 8th year bringing you this magazine. We have also wrapped up our voting for our Local's Choice Awards. We will reveal our winners in our February/March edition. It is always interesting to see which business, charities, and community leaders our readers voted for each year. We look forward to sharing the results with each of you.
As always, we wish to extend birthday greetings to our family and friends. We will open with our brother-in-law, Ken, as well as Steven M., Marla, Rod, Joanne, Tony, Jill, Rob, Michael, Jose, Bobby, Rosemarie, Vrej, Vijay, Pancho, Margaret, Stacey, Gary, Momma Hand, Monique, Connie, Lucy, Kathleen, Leslie, Jim, Elissa, Ginger, Bonnie, Linda, Bobbie, our brother Gregory B., Sid, John, Rick, Stephanie, Roman, John, Adrianna, Peggy, Samantha, and Steve. To any and all whom we might have missed, we are thinking of you as well!
Cheers to the Holidays and to the New Year!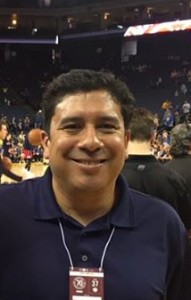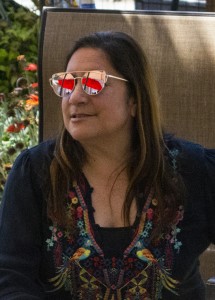 Robert Briseño & Deanna Troupe