[weaver_extra_menu menu='featuresMenuJun2012′ style='menu-horizontal' width='100%' css='menu-horizontal'] Summer is upon us. The summer solstice (the longest day of the year) falls in June 20th this year. The solstice, of course, marks the start of summer AND the point at which the days start getting shorter, which many people do not realize. The shortening of the days always marks a sad time for us as well – less daylight in which to do stuff outside. Those of you who have been keeping up with the Ancient Mayan calendar will know that their 5,125 year "cycle" is coming to an end at the winter solstice, which falls on the 21st December this year. Many people are pointing to that day as the end of the world. Others are saying that a "new age" of enlightenment will take place. I personally am saying that will be four days from Christmas and we should probably start doing our Christmas shopping. Whether you are the proverbial ant or grasshopper you should either get busy preparing for winter or get busy enjoy this summer!
There is a lot to do in June and July and, as always, school is letting out and the kids are free. The festival season is in full swing. Farmers markets are rolling in an abundance of fruits and vegetables. It is just a matter of deciding which things to enjoy.
An event that has taken place in June for the last several years in Vallejo is the Northern California Pirate Festival. For those of you who have never been, it is always the weekend of Father's day (June 16th and 17th) and it is a two-day FREE event. The best way to describe it is to think of it as a Renaissance festival with a pirate theme. Thousands of pirate clad men and women crowd the waterfront in Vallejo and there is even a pirate ship prowling the Mare Island Straits and firing their cannons. It is loads of fun for people of all ages but remember to bring the sunscreen!
This might be the year to make sure you attend the Father's Day Car Show that happens at V Marketplace in Yountville on june 17th. It is definitely a show not to miss.
The other event that is a must is the Anniversary Bash that happens at the Rellik Tavern in Benicia – mark your calendars now for Saturday, June 23 and be there!
Fair Season is also in high swing with all the county fairs happening. The Alameda County Fair starts on June 20 and goes through July 8.  The California State Fair also takes place July 12th to the 29th. Then there are the 4th of July parades, events and fireworks which are happening in almost every community in some fashion or another. Robert has been heading up the Vallejo 4th of July parade for the last 5 years and Deanna is always out helping, so if you have plans to go to that parade make sure to stop by and say hello.
So, whether you are getting ready for the end of the world or just the start of summer get out and enjoy some happenings today!!!
On a personal note June and July also brings the Birthday of Robert and Deanna's mother (we can't publisher her age), their niece, Danielle and Robert's daughter, Veronica.
Happy Birthday Lisa W, Christine and Victor Gonzales, Julie J, Tom G and Kyle T!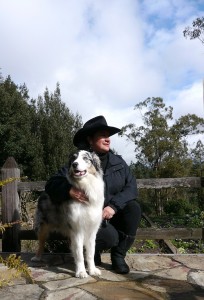 Deanna Baillie and

Robert Briseño