So much to do and so little time to do it. As we enter into prime summertime festival season the calendar is stocked with events to do on most days. It tires us out just marveling at them all. Don't dismay though – just pick one and go! No matter what you like to do you can find it here in the Bay Area and you can learn about it in Local Happenings Magazine. One of the big events we will be featuring this issue is the Scottish Highland games which will be taking place at the Alameda County Fairgrounds in Pleasanton over Labor Day. It will be a great opportunity to dust off the kilt and get out with the clan to check out one of the world's largest Scottish "games" – and you will not have to drive far to see it. Is outdoor adventure more your speed? You can also read about the Paintball "Jungle" located in American Canyon in these pages and put it on your calendar. Cardburg art exhibit is still going on at the Bedford Gallery in Walnut Creek from our last issue (til the end of August) and you can also check out the video on our website. You can also read about Deanna's adventures at the ocean in this issue and perhaps plan your next trip to the ocean as well. (She's been back twice since writing this article!)These are all just the tip of the iceberg though. There are music festivals, auto races and shows (like the Pebble Beach Concours d'Elegance that we covered last year in the August/September issue), flower shows, home shows, fairs, Oktoberfest kick off in September as does the grape crush and the list goes on and on. So, check out these pages and our online calendar as well (we just can't even begin to list them all here – the magazine would be more like a phone book!!) Enjoy, enjoy, enjoy, all that there is to do and see here along the Bay, the mountains or the valleys!
On this note, of all the "Happenings" right here in our backyard, I was recently reading an article in a San Francisco-based publication. All of the events they were touting were in the East and North Bay! Napa, Sonoma, Yountville, Lafayette, Walnut Creek and Benicia were all mentioned and guess what; we are living it. Never take for granted where we live and the life we have here. Everyone else is talking about us.
Those professional sports fans in our audience have lots to look forward to as well in the coming months. The Giants and A's will be hopefully jockeying for a playoff spot and the 49ers and the Raiders will also be taking the field soon. 49ers and Raiders, of course, mean football, which means the college and high school teams will also be stepping onto the gridiron as well. It is just making our head dizzy with all that there is to do.
Also, in this issue we will be kicking off our 2nd annual Locals' Choice Awards. Make sure to read about it then visit our website to nominate and to vote for your favorite business, place or person! We know you do not want to keep that a secret so share it with us so that we can help put them on the map and let everyone know. It is both easy and free so get online today.
Birthday wishes also are aplenty; Barbara Childress, Karen Paulk, John Briseno, Freda Dill, Cindy Sproule, Therese Comyns, Rich Curtola, and our very own Robert and Regina. Christopher Morgan Briseno, Caroline Hegarty and of course Clara Taylor all celebrate before our next issue rolls out as well.  A special belated birthday wish though – Renee Jordan of Jordan Real Estate! So sorry that you felt forgotten – not so as I did sing for you!
So, enjoy all of that and more and make sure to use these pages and our website (mobile friendly) calendar to help you plan for all you want to do and see in the coming months! Enjoy the rest of the summer.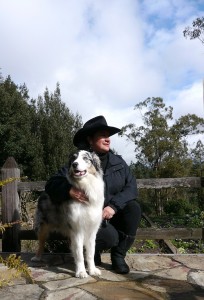 Deanna Baillie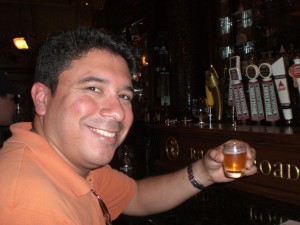 & Robert Briseño