Happy Spring to all of you!! We hope you enjoyed our last issue – the Local's Choice Awards. If you have been sitting at your home or office wondering why certain businesses were selected and other ones were not (i.e. your personal favorites), well wonder no more. Our readers select them via our online voting and we just tally up the ballots (in our case a spreadsheet really) and post the winners. So, if you would like your personal favorites to be in our 2014 Local's Choice awards just remember to nominate them AND vote for them. The voting will open up September 1st and go through December 1st, so mark your calendars!!!
Now, onward with this issue! We have some great stories for you to read and some wonderful events to learn about in these pages. Remember, though, that the events listed in this issue are but a fraction of all the wonderful events that we have listed on our website. We literally have thousands of events listed on the site. So, make sure to check that out on a regular basis as we are adding new events ALL the time. If you are away from home remember that you can even checkout events on your smart phone so that the next time you wonder about what is going on you can just stop on our site and find out! Just like that you can be at your new favorite happenings!
This really starts our busy time once again (as if there is a slow time) with events. It seems like every year we manage to find out about more and more events. Please remember that our goal is to discover them all, and to be your main source of information for all there is to do. If you have noticed that we are missing some information, please let us know so that we can get it all on the calendar. If you are involved with an event, keep in mind that you can post them on our calendar for FREE. All you need to do is go to our website calendar, click on "Submit Event" and then fill in the information. Once we approve the event it will go live right away and we will let you know it is live via e-mail. How much easier could that be to reach tens of thousands of readers with a few keystrokes?
Don't forget about the Opening Day on the Bay events right here in our backyard. If you have never seen the boats on the water on Opening Day it's quite spectacular. The Dixon May Fair is also something that is real down home and something to be experienced. The "Happenings" are never ending!
We also have been working on our videos as well. Take a peek and let us know what you think of them. There are a few up there and we are working to add more for your viewing enjoyment.
Lots of Birthday wishes to pass as well. Our father Ramon and Roberts' son Ramon share the same birthday in April (hence the identical names) and, of course, our very own Deanna celebrates her annual milestone in April just a couple of days later. Hopefully the birthday trifecta, as it has become known, will be full of festive fun!!
More birthday wishes go out to Stacy J., Jackson M., Leanne L., George N., Debbie K., Cathy A., Leah S., John H., Leanne C., Tom H., Dave J., Eric T., Leslie M., Wanda C., Mark G., Kim M., Michael T., and I am sure a few more that I am forgetting and will get in trouble for later!
Also don't forget your Mother on "Mother's Day!" A remembrance also makes a memory for life.
Cheers to all of you until next time . . .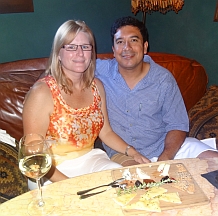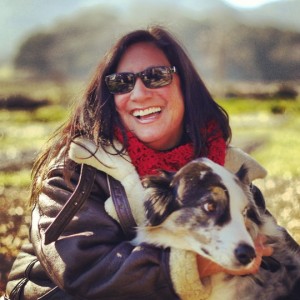 Robert Briseño &
Deanna Baillie