2018 has arrived … and we were just getting used to 2017! We always enjoy this time of year: the dead of winter in Northern California. Just cold enough to need a jacket, but not so cold that you want to stay in all day. We also enjoy the ever-increasing daylight that comes with each passing day this season. Before you know it, we will "spring" forward with our clocks, and then we'll be dusting off our swimsuits! (UGH!) Perhaps not that fast, but sooner than later! So, if you are a winter sports fan and enjoy going up to Tahoe, make sure to start planning now before the snow melts away. Hopefully, we get a few more winter storms so that we can have plenty of snow, and plenty of water so that our gardens can prepare for the summer as well.
With the cold requiring us to bundle up in our jackets, whatever could there be for us to do? You may be surprised…We're always amazed by the array of events, festivals, theatre performances, music, and other fantastical things to do that fills our calendar each week. Our only wish is that we had more time to enjoy them all. So, don't feel trapped in your house this wintery season, as there is still plenty to do! Our calendar, within these pages, is just the start. There are literally thousands of local events listed on our online calendar that are located all around the Bay Area—most just a short drive away—for you to enjoy. You can also filter your search by event type, date, and location!
As our cover implies, this issue also contains our 7th Annual Local's Choice Awards! We began these awards during our second year of publishing Local Happenings Magazine, in case you were wondering how long we've been around. We're pleased to have been able to present a Local's Choice Award to so many wonderful people and companies over these past seven years. Thousands of you have voted year after year, which has been wonderful for us to see so much interaction. Flip the pages and see who won this year! We have 36 winners in 12 categories and three counties. As always, if your favorite did not win, make sure to vote in the fall when our polls open up again for our eighth annual awards.
Here are some birthday wishes for the coming months. We would like to start with our oldest brother Larry: we wish you a very happy birthday! And we offer even more birthday cheer to Stephen, Megan, Jo Ann, Mars, Marco, Tracey, Johnny, Myrna, Judy, Askari, John, Gary, Marc, Socorro, John Troupe, Louise, Betsey, Tim, Erin, Shane, Rafaela, Christina, Patti, Dennis, Elizabeth, Judi, Dalia, Uncle Gabe, Frank, Francis, Raymond, Judi, Dennis, Louise, Reyna, Judy, Liz, Eric, and Juanita.
We hope all of you enjoy our upcoming spring season to the fullest. Cheers!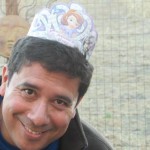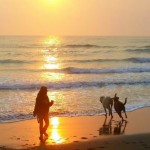 Robert Briseño & Deanna Troupe