The 30th Annual Solano Wine & Food Jubilee is More Than Meets the Eye
Where can you find our region's best wine, food, and beer, all in one place? At the Solano Wine & Food Jubilee, of course! One of Solano County's most anticipated events is back again on Saturday, May 20th, celebrating their 30th annual jubilee! As it is the 30th anniversary, they need to do something special, so they bumped up the event date a month later than usual and moved it to the Harbison Event Center at Nut Tree Plaza in Vacaville. Guests will be able to enjoy the outdoor atmosphere while comfortably wearing more casual, but still classy, attire.
Many people look forward to the Solano Wine & Food Jubilee as their favorite community event of the year, a feeling that can certainly be attributed to all of the high-end food and wine vendors that come and support. However, what makes this event even more special is that, amidst all the fun over these last 30 years, the jubilee is a major fundraiser for NorthBay Healthcare's Hospice and Bereavement program.\
"That's what this has always been about—to support those folks in Solano County who really need help at the most difficult time of a family's life, when they're losing a loved one," said Colleen Knight, Foundation Program Coordinator who's been coordinating the Solano Wine & Food Jubilee for NorthBay Healthcare for the past 10 years. "The last thing our family members should have to think about is how they're going to pay for these services at the end of life."
NorthBay Hospice and Bereavement is all about living, not dying, and they neither hasten nor postpone death. Their purpose is to simply make the final days of someone's life as comfortable as possible, emphasizing care over cure.
NorthBay Healthcare is the only independent nonprofit healthcare system in Solano County, and it's one of only a handful across the US. Larger companies, like Kaiser or Sutter, own most other similar organizations, but NorthBay remains their own independent entity. "Our mission is to remain independent so that all of the decisions can be made right here," said Knight. They've been in business more than 60 years and have had the same CEO for 35 years, which is—in and of itself—an amazing feat.
"We take care of anything here," she added. "We have about 1,400 babies a year that are born within our organization. We take them literally from birth to death here; that's very important to us, so that family members can remain close to those they love—whether it be hospitalization, hospice, or babies in the NICU—and they don't have to leave Solano County."
Many of the services offered by NorthBay aren't the types of services that are traditionally covered by insurance, making the fundraising efforts of the Jubilee all the more essential. "Hospice services are something that could be a challenge for many families if they had to pay for all the care that they get," Knight explained. "We've made a commitment to maintain that service, so that people in our community know that we take care of those who might not otherwise be able to have the same dignified care that they need, especially at the end of life."
Come celebrate life with all your friends and family at the Jubilee on May 20th! Life is short, or life is long, that's always up for discussion. However, we can agree that life is better with the Solano Wine & Food Jubilee. We know this event is amazing because it sells out every year! This year should be no exception; so before you read on, go lock down your tickets at www.wineandfoodjubilee.org.
Got them? Awesome! We'll see you there. Great times are sure to be had. "You rarely talk to anybody who hasn't had a fabulous time," Knight said. "One young woman said the Jubilee is her favorite holiday of the year! It's one of those events that it doesn't matter what age you are. Everybody comes, everybody has a good time, and everyone knows that they're there for the same reason. It's purposeful fun."
Doors open to the public at 6:30 p.m. If you see people going in before that, don't worry! Sponsors of the event get earlier admittance because, well, they've earned it. The Jubilee will have live music, and this year they're probably going to have two bands instead of one, as the outdoor scene sort of calls for it.
Your $125 ticket gets you access to everything within the Jubilee—totaling to about 100 food, wine, and beer vendors—so you can have free range and indulge as you wish! The only in-event purchase will be raffle tickets—if you're feeling lucky—which you should be, as odds of winning the raffle here are pretty amazing. One raffle ticket is $50, if you buy two, you get the third free, so that's three tickets for $100 and they're only selling 2,500 tickets, so with three tickets those odds are less than 1 in 100. With the opportunity to win cash prizes up to $2,500 or even a new car—might be worth the relatively small risk if you can afford it. Besides, don't forget that the proceeds go to the NorthBay cause.
So of those 100 tasty vendors, where to begin? Well no matter where you go you'll find nothing but quality, but we can offer you a little direction. One of the most popular Jubilee stops is Hurley's Restaurant who brings their famous wild boar and polenta. "There's always a line at that booth," said Knight. "Fenton's is another." Fenton's Creamery doesn't just give you a small taste of their product, they practically give you an entire sundae, and you can have all you want! Knight can attest: "I've never seen them run out and people just keep going back and back for more ice cream."
We can only presently announce so much, but an exciting winery that's coming aboard the Jubilee train this year is Rombauer Vineyards. Knight explains how, in addition to all of the awesome Solano County wineries, the Jubilee has been attracting some of the larger brands in Napa and beyond as well. "We're they're demographic," she says. "We're the people that go wine tasting up in their area on the weekends, so why not support those who are going to support them? It really has become a wonderful collaboration with many organizations."
So that's one recommendation for dessert, one for food, one for wine… and beer! That's right, how could we forget. The event should have about 20 beer labels, and you can sample all of them! Lagunitas, naturally, is always a big hit.
Bear in mind that if you don't drink alcohol, the Jubilee is still for you. "We always have plenty of non-alcoholic beverages as well," Knight assures us. For instance, one year Nestle came and brought chocolate milk for everyone. You never know with the Jubilee, as there's always a surprise, and everybody who attends can always find something they like. So if you don't like ice cream, or wild boar, or beer or wine… there's dozens more options to choose from. "Nobody ever goes away disappointed because they couldn't find something to eat or drink that they liked," she adds. "And nobody goes home hungry. If they do… it's their own fault!"
Dress code for this year's Jubilee will be "Wine Country Casual." In the past, it's been black-tie optional, but since this year's event is held outdoors with walking surfaces that may not be ideal for stiletto heels, they wanted to make things a little more casual. Not too casual! Leave the tattered jeans and flip-flops at home. Just, you know, come presentable. "We want them to dress like it's a nice outdoor garden party," said Knight. "We want everyone to be safe and comfortable so they have a wonderful and enjoyable evening."
Decades of success with the Solano Wine & Food Jubilee have helped NorthBay Healthcare thrive within our community, supporting ourselves and our family and friends every step of the way. Lately NorthBay Hospice & Bereavement has taken up a heightened focus on working with veteran groups, trying to offer help to those who have been a bit underserved in our community, despite their service to us all. "We want to make sure they get the care they need, as they have different needs than other people do," said Knight. "There's other issues going on besides just physical. We want to be there for that group as well. Especially with Travis Air Force Base right here, it makes perfect sense." NorthBay Hospice and Bereavement is in the final stages of becoming a Partner Level Four in the We Honor Veterans program. To learn more, visit their website at www.northbayc2c.org.
Your $125 ticket to the Solano Wine & Food Jubilee is going toward one of the best causes you can find. Mark your calendars for May 20, 2017, and direct your friends to get tickets at www.wineandfoodjubilee.org. For more information call (707) 646-3133.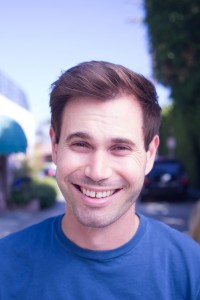 Matt Larson is an actor/comedian/director from Vallejo who lives a double life between the Bay and LA. When he's not writing for Local Happenings Magazine he could be editing a short film or working on his next rap album—who knows! Keep up with all things Larson at
www.MarsLegstrong.com.