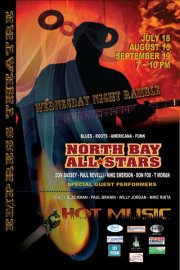 So, I was supposed to be in Tahoe yesterday and today, but I could not miss a very important appointment today and then I of course could not miss the Wednesday Night Ramble at the Empress tonight. I promised Rhonda and Don, plus I want to hear some GREAT music as well.
Three county day – maybe someone will take me to lunch . . .
SF Giants note – Great lineup! What a slide Posey!
LONG Stretches, feed Ben, latte, water the yard, and then I'm gone  . . .