If you live in Benicia, or if you spend a lot of time loitering around the old downtown train station there, then perhaps you've noticed a bit more color out on the First St. waterfront over the last couple years. While sailors, jet skiers, and wind surfers have been a part of Benicia's waterfront façade for decades, the smaller watercraft, like paddle boats, have always been a comparably rare sight until recently. Nowadays, though, you can bet money on seeing a cropping of paddle boats, kite surfers and maybe even a few kayakers out in the Benicia side of the strait, several times throughout the day.
Surprisingly, the bulk of this change can be traced back to a single local shop: Benicia Kite and Paddle Sports. Located at the end of First St., across the street from the old Tannery Building, Benicia Kite and Paddle has been supplying locals (and, by extension, the Carquinez Strait) with the water vessels, flotation devices and equipment necessary to fulfill their recreational boating needs.
Their wares are for folks who want to enjoy a good time out on the water, but aren't looking for the type of long-term money commitment that usually comes with, say, buying a yacht. Benicia Kite and Paddle's customers are typically Benicians or Vallejoans looking to spend some hours soaking up the sun on the Carquinez Strait while sailing, paddling or rowing to their heart's content. For that reason, Benicia Kite and Paddle's products are available not just to buy, but also to rent for folks who want to boat around for a day but might not want to bring home a canoe or a board.
Established in 2012, Benicia Kite and Paddle's existence begs the question: with sunny, old Benicia having such a magnificent basin of water right at its front door, why hasn't somebody tried this sooner? Store owner (and founder) Chris Gatewood says that he's wondered that too throughout the years, but adds that he was more than happy to come and fill the void.
"I love the town here; it's small and close knit, but we're close to a big metropolitan city," says Gatewood. "And I love being close to the water too. It's a playground out here."
Gatewood is a longtime Benicia resident who lives in town with his family, and originally came to this area so he could attend the California Maritime Academy in Vallejo. He grew up (and spent much of his free time) near The Delta too, and has amassed quite a bit of knowledge about local waters and related spots of interest, having spent almost two decades seeing things from a different perspective, out on the water looking in.
"There's tons of history out here. Out in Martinez there's this old schooner, The Forrester, which has some pretty amazing backstory," says Gatewood, when asked what the Solano County waters have taught him. "There's an old destroyer up by Napa, which I think has been there since World War I. There's tons of marine life; I see river otters, sea lions and harbor seals. The younger pups will follow you, they're curious, like a dog."
Gatewood says he's had a lifelong love of water and water-related activities, and even worked for years as a crewman on a tugboat. Some expeditions had him away from home for as long as 30 days, and while he loved the ocean, the time away from his family was too much to bear, so he ultimately came back to land. He worked as a sales manager for a number of years, but established an online business and started selling kite boarding equipment from home. That side hobby eventually blossomed into Benicia Kite and Paddle, when it grew to the point that Gatewood was able to quit his corporate job and focus most of his attention back on the water.
"It's been a lot of fun. I'll have birthday parties for kids and we'll be like the big brothers, helping them out and showing them what to do," Gatewood says, when asked about the experience so far. "Then, the other day there was this 76-year-old guy who went out with us—he had never been on the water before. Or these two ladies who wanted to go out but were afraid of the water.  It was a great opportunity to help them get over their fear and they were so happy afterwards. It's just been a lot of good times."
In addition to selling and renting boating equipment, Benicia Kite and Paddle also gives lessons in any of the types of boating or windsurfing they can, so if you're interested in learning or improving boating skills, feel free to stop on by. There are also morning groups that go out around 9:30 a.m. for a morning paddle, usually every day, and Gatewood says that anyone who's interested should feel free to come by the store and sign up.
Gatewood himself is a frequent kite surfer, and sets aside as much time as he can to spend on the water, despite usually having to work at least six days a week. Having spent much of his life on the water, he's picked up some good safety tips for people to keep in mind when boating on the Carquinez Strait, which can have a strong current and heavy winds some of the time, but other times can resemble a big, glassy lake.
"You just have to have respect for the water," Gatewood says. "It's a shipping lane, so you've got recreational and industrial traffic that you need to watch out for. Stay safe, use proper safety equipment. Be respectful, know your capabilities and don't take risks."
Since their start, Benicia Kite and Paddle has expanded their wares beyond the scope of a traditional skate and paddle shop. They sell regular kites, a tip of the cap to the popular Benicia hobby of flying kites on the big grass fields downtown. And they also sell some skateboarding equipment and long boards.
The decision to go longboard heavy, as opposed to selling mainly skateboards, was motivated by the fact that longboarding is more of a "beach" activity, and correlates with their other products. It was also a show of respect for Wheels in Motion, the skate and bike shop up the street that's been in town for years—a courteous gesture that is typical of small businesses in Benicia.
"Come on down and play! It's a ton of fun, we ensure a good time," Gatewood says.
Benicia Kite and Paddle Sports is located at 238 First St. in Benicia, and typically open from 12-5 p.m. daily, though their hours vary. For more information, folks can visit www.kiteskatepaddle.com or call (209) 304-2200.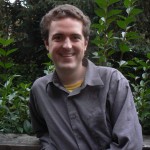 Nate Gartrell grew up in Benicia, studied journalism in college, and has written for a handful of media outlets since age 15. He aspires to visit all 30 Major League Baseball stadiums and to hit the trifecta at the horse track.