Whether they're performing private events or in front of a thousand people in a packed theater, the Golden Follies are here to remind you that age is just a number. They're a Bay Area-based dance troupe where the average performer's age is in the mid-70s, but that hasn't stopped them from entertaining thousands over the past 15 years. They do Vegas-style shows that feature flashy costumes, tap dance routines, Broadway songs, and plenty more.
"It's really inspiring for the audiences. We try to use a variety of music and a variety of dance styles," said Diane Stawicki, co-founder of Golden Follies. "We incorporate a lot of different ideas when we do it so it's a variety."
The Golden Follies were founded by Stawicki and Susan Bostwick, two veteran performers who have been on stage alongside the likes of Sammy Davis Jr., Dolly Parton, and Robert Goulet, to name a few. Stawicki and Bostwick are also dance instructors, and transitioned into the dance troupe circuit after realizing that a lot of their senior-citizen students had what it took to perform on the big stage. If you go to a show, expect to see a lot of color, music, and people having a good time, Stawicki said.
"You're going to see this collection of men and women, yet you're not going to believe it," she said. "They're viable, attractive and smart. They absolutely go against the idea that at 60 you're just stuck in a rocking chair."
Currently, the Golden Follies are made up of "three gentlemen and about 25 ladies," Bostwick said, and many of their performers have stuck around for the long haul. They rehearse once a week in Dublin, and perform all over Northern California. Most recently, they just wrapped up a show at Antioch's El Campanil Theatre in July, a beautiful venue that the Follies have appeared in several times over the years. Bostwick and Stawicki make sure to pick a diverse range of songs and dance routines for each of their shows. Sometimes, simply by doing a show, they attract new talent to their troupe.
"We get a lot of calls from people who have been to performances, or heard about us through word of mouth," Stawicki said. "We always are very welcoming and we're always looking for new talent to join our cast."
Golden Follies' shows are well-coordinated, and if you look at the amount of rehearsing they do, you'll know why. Now that their Antioch show is behind them, they have currently started rehearsing their holiday themed show… which will be debuting 4-5 months from now, in December. It might take months to fine-tune each show, but the Follies performers are dedicated, Bostwick said.
"They are really committed," Stawicki said. "We have a woman who drives down every week from Granite Bay, and members from Pacific, Antioch, Oakley, Bethel Island, Hayward, Castro Valley—they're all over the place."
As they get ready for their December shows, they'll also be occupied with a series of local private events. Bostwick and Stawicki plan, choreograph, costume design, and organize promotion for every performance. We asked them if the stress ever piles on…
"Well, we don't have gray hair for nothing," Stawicki joked.
"Very funny—we don't have gray hair," Bostwick shot back, with a laugh.
The Golden Follies' name is somewhat reminiscent of the hit series The Golden Girls, and anyone who's interested in becoming a performer better be aged 55 and up. Right now, the group has a healthy mix of men and women in their 60s, 70s, 80s, and even 90s. They're mostly all retired. The oldest performer in Golden Follies' history is still with the troupe at age 92, and Stawicki and Bostwick say she doesn't miss a beat. "She has all her mental faculties, she moves quite well," Stawicki said. "Everyone tells her, 'Keep doing what you're doing,' because whatever it is, it's making it happen for her."
Though Stawicki and Bostwick are teachers, part of the benefit of having a troupe made up of seniors is that the instructing can go both ways. Most of their performers come from a different background than Stawicki and Bostwick, and they have a lot to learn from each other.
"We love it, that's what keeps us in it. We have learned so much from working with these seniors that you wouldn't normally learn, because they've lived," Stawicki said.
Bostwick agreed, and said that part of the fun in keeping the Golden Follies going is to learn each performer's personal story. Unlike Bostwick and Stawicki, who are veterans of the performing arts, many of the Golden Follies only took up their craft after finishing long careers in other fields.
"We've got women who were teachers, some who've been in the corporate world, they've all come from incredible walks of life. Most are mothers and grandmothers," Bostwick said. "They just have a wealth of wisdom. They've lived life and they're continuing to do so. It's awesome."
Because a majority of performers have retired, it gives them enough time to dedicate a large chunk of their lives toward making the Golden Follies happen. Outside of their performances, the Golden Follies don't hold many fundraisers, and rely on ticket sales to keep the show going on. When shows can take five months or more to put together, it means everyone involved has to be passionate about what they do.
"They have chosen this to be a real, major part of their lives. They're committed. We couldn't do it without them, and we laugh because they couldn't do it without us. We're a package," Bostwick said. "Most of this cast has been with us for at least 10 years."
The Golden Follies' website boasts shows at the Firehouse Theatre in Pleasanton, Chabot Auditorium in Hayward, and the American Legion Hall in Antioch, with crowds ranging from 200-1,200. Many of their audiences have a core group of senior citizens, Bostwick and Stawicki said, and it's common for audience members to be inspired by what they see.
"We're always open to having people call us and say they want to be a part of it," Bostwick said. "Some people who join us have a background in dance, some have no background, but they have something about them. You have to have some sort of showmanship, and we do help you with that, but you have to be able to move your feet. Maybe they were funny, or maybe they knew how to be a showgirl." Stawicki added, "We can recognize pretty much right off if they're going to be able to fit into the cast."
Anyone who's interested in learning more about the Golden Follies can call (925) 803-9020, or email Diane Stawicki and Susan Bostwick at goldenfollies@yahoo.com. You can also visit www.thegoldenfollies.com for more information about upcoming performances.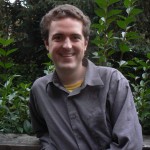 Nate Gartrell grew up in Benicia, studied journalism in college, and has written for a handful of media outlets since age 15. He aspires to visit all 30 Major League Baseball stadiums and to hit the trifecta at the horse track.