A look at how one organization uses golf to teach life lessons to kids
Respect. Courtesy. Responsibility. Honesty. Sportsmanship. Confidence. Judgment. Perseverance. Integrity.
Each of these words represents a valuable aspect of life that we all must learn at some point. But when? Well, the First Tee of Contra Costa believes it's never too early to start. These are their 9 Core Values that are taught to their students between the ages of 5 and 17, via the game of golf. Now in their 11th year of programming, The First Tee of Contra Costa is a nonprofit youth development organization whose purpose is to provide access to the game of golf for kids who wouldn't otherwise have the opportunity to learn the game, all while educating them on some of life's most important lessons.
"Our curriculum was developed and delivered in partnership with golf professionals and educators," said Monica Sanders, a Class "A" member of the LPGA and Program Director at The First Tee Contra Costa. "The First Tee is an opportunity for youth not only to learn a game that will last a lifetime, but also to learn life skills and core values that will transcend beyond their junior years and carry them into adulthood."
The First Tee is part of a national organization with approximately 200 chapters across the country including locations in all 50 states, as well as 4 international locations, so they're able to provide their students with some incredible opportunities. Every year they send 5 youth down to Monterey for a leadership camp where they get to play Poppy Hills and Del Monte golf courses. They also have other skills and leadership opportunities for youth in South Carolina to take lessons from Tiger Woods' old coach Hank Haney. The First Tee even has its own PGA tour event at Pebble Beach called the Nature Valley First Tee Open where up to 81 First Tee juniors from across the country are paired up with Champions Tour players, an event which is televised internationally on the Golf Channel in late September.
Exciting as this may be, the primary focus here is teaching kids about the aforementioned core values to life. Arguably, any sport could really lend itself to teaching such life lessons, but golf provides a very clear correlation for these kids to attain some priceless learning experiences for life in the real world. "In other sports you have referees, umpires, people who will call the penalties and blow the whistle," said Sanders. "But in golf, the player is responsible for calling the penalty on him or herself." That's where the responsibility factor comes in. Also in the practice of fixing divots and repairing ball marks, in golf the players are responsible for maintaining the field by cleaning up after themselves, respecting the rules and providing a courtesy for the next group of golfers playing through.
Sanders offers another example explaining how they teach judgment. Students are asked during the session about using proper judgment so they can tell how hard to hit the golf ball based on where they are on the course, they're then asked after class to explain how they can use good judgment at school, or at home. Sanders explains, "At the end of each session we have a bridge to life: How can you use that core value at home, at school, with your family?"
"We have assessments that go throughout the session and we have one at the end," Sanders says. "What we're actually assessing is if the children are learning these behaviors. We take a multi-pronged approach to each one of the life skills." Once a child is enrolled with First Tee they often keep coming back as the years go on. Doing so affords them the best opportunity to really learn and embrace The First Tee's core values as each class sort of builds on the last. Sanders offers us an example: "We teach the kids how to introduce themselves—how to shake hands, look someone in the eye, say their name when they first meet someone—the first time around, they might be learning these concepts for the first time," she says. "The second time around we ask if they're able to demonstrate it, and eventually they'll get to the point where they're exhibiting the learned behaviors without being prompted. It's an amazing thing when you go to a golf course and you have a teenage participant walk up to you, look you in the eye, shake your hand and say, 'Hey coach! How are you doing today?'"
The First Tee of Contra Costa offers three 10-week sessions, one in spring, summer and fall. In winter they have a 6-week session that solely focuses on "STEM on Course." More on that later. Most classes run an hour to an hour and a half with anywhere from 6-16 participants on average. Sanders adds, "We keep a safe ratio of 6 kids to 1 coach in the younger classes, and 8 to 1 in the older classes."
The First Tee utilizes golf courses in Concord (Diablo Creek & Buchanan Fields), Antioch (Lone Tree Golf & Event Center), Walnut Creek (Boundary Oak) and Vallejo (Hiddenbrooke Golf Club) for their programming, but their efforts go much deeper than that. They can incorporate their curriculum with local Boys & Girls Clubs and the YMCA for after-school programs, and they have a national school program as well. "We can go into schools where the PE teacher is taught our curriculum and given all the tools needed to teach our golf- and life-skills program during PE hours," said Executive Director Wendy B. Jones. "So the PE teacher would be the coach as opposed to our coaches."
There is a cost for enrolling in a regular program with The First Tee of Contra Costa, but keep in mind that they are a nonprofit and costs are kept as low as possible. "We rely heavily on volunteers, corporate donations, individual donations and sponsorships," said Sanders. "There's no way that we could operate this program if it weren't for them." At $100 for the 10-week session, which comes out to about $10 per class, that may still be too much for an at-risk or underprivileged youth … "We never turn anyone away for lack of funds," Sanders says. "We have scholarships available, and for those who qualify we will always extend the full scholarship program." And in case you think this program couldn't get any better, Jones adds, "They do not need any equipment. We provide everything."
Something new The First Tee of Contra Costa has added over the past couple years is incorporating STEM programs into their curriculum. For those unaware, STEM refers to the innovative governmental academic initiative of bringing American students to the top of the global pack in science and math. "We took a break from the life skills and core values, and used the game of golf to teach STEM properties: how does Science, Technology, Engineering and Math incorporate in the game of golf, and how can we use it to teach golf?" Sanders explains. They engage students in activities such as cutting open golf balls and seeing what's inside, hitting golf balls with different styles of golf clubs that have evolved over the years and using Newton's laws of physics to judge actions and reactions, mass x acceleration, and much more…
"We do a whole lesson on agronomy and grass growing," says Sanders. "The kids actually get a little piece of dirt and turf to take home with them!" Kids are expected to water their little plot of land every day and really take care of it, which provides an opportunity for the coaches to talk to these young Californians about water usage. "We talk a lot about how golf courses are now focused toward conservation, how they need to conserve water, how water rationing is a big deal," said Sanders. "It's a very timely issue right now."
They also do plenty of research to make sure that students get the best possible experience from their programming, which led to their adding a girls-only program this year. "Studies have shown that in educational and athletic settings, boys perform better in co-ed environments and girls perform and learn better in female-only environments," said Sanders. A fair number of classes end up being comprised of just boys anyway, so they want to make sure that all students have the opportunity to reach their fullest potential.
It's a pretty amazing service that The First Tee is providing for our local communities, and it may be easier than you think to help them out. If you've got the time they can always utilize volunteers—all volunteers and coaches do go through a live scan background check. Or just donate golf equipment, golf balls, or attend their fundraising events.
Some upcoming events include their "Taste of the First Tee" wine-tasting event on Friday, May 20th at Round Hill Country Club. And mark your calendars for Friday, August 5th when they're hosting their 7th Annual Golf Tournament "Fore the Kids" at Boundary Oak Golf Course. To keep up to date with other events and activities, or to inquire about volunteering or getting your child involved, call (925) 446-6701 or visit www.thefirstteecontracosta.org.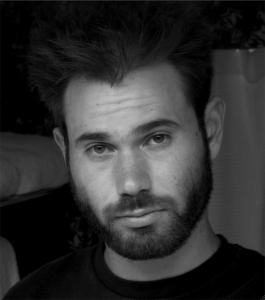 Matt Larson is a writer/actor/comedian native to Vallejo who travels back and forth from Los Angeles way too much. He's desperate for attention and urges you to follow him on all social medias @MarsLegstrong. He lives for likes, please keep him healthy.