For Your Nature Needs
In case you were like me—who had not heard or been to Grizzly Island—I found you another great spot to hike, bike, boat, bird watch, fish, and hunt—you may even spot some tule elk or otters! Fellow teachers, Grizzly Island would make the perfect field trip to learn about wildlife and ecosystems.
Grizzly Island Wildlife Area is just outside of the Suisun City limits down Grizzly Island Road, with scenic views to enjoy along the way. Along the meandering road, you will drive over an overpass and then past Rush Ranch (I used to run races there and had no idea about the wildlife down the road). Keep going until you reach the Wildlife Area Headquarters Office.
When you get to the office, be sure to sign in and check in. I definitely recommend grabbing a map and brochure. The office is very friendly and can answer any questions that you may have about the area, such as their hours (Monday through Friday, 7 a.m. to 4 p.m.). According to their website, facilities available include: access roads, self-guided tours, parking areas, restrooms, public phone, maps and literature. Disabled access is also available for nature viewing, angling, and waterfowl hunting.
Something important to take note of is that, although the Grizzly Island gets many visitors and is owned by the State, the Wildlife Area is not a park, and so you will not find any park benches, streetlights (note: the area closes at sunset), grills, or campgrounds. Protected by the State and managed by the Department of Fish and Game, it is a wildlife area that is part of the Suisun Marsh—which is about, "84,000 acres of land, bays, and slough," said Jeanne Clark, who wrote an article about Grizzly Island's history in the 1989 January/February issue of Outdoor California Magazine.
Surrounded by water, namely Grizzly Bay that runs into Suisun Bay in the south, Grizzly Island truly is an island. In fact, it is actually multiple islands, and totals 12,900 acres of marshland. However, one question that many people, including myself, have is "Did Grizzly bears actually live on Grizzly Island?"
The answer is yes. Grizzlies used to roam all around the state before they became officially extinct from California in 1914. According to Barry Eberling's article, titled "Grisly Indeed, Grizzly Island was Aptly Named," grizzly bears would come to the island from Mount Diablo to feed on rose hips and blackberries. They would swim across Suisun Bay to get to the island!
Swimming around the marsh today are river otters, beavers, ducks, fish, and many other animals. I asked the office about the wildlife, and I found out that—even though it is summer—there are a lot of baby animals in the complex. Who would not want to see a playful baby otter? If you want to see the otters, look in "the ditches or sloughs," Clark said.
I also learned that the island has tule elk, which many people apparently do not know about. While their population is at its greatest in the fall, you could still see them in the summer. They typically come out in herds when it is cool and quiet, so near the early morning and late day. You may even see some white-spotted calves.
If you are going there to bird or nature watch, bring binoculars to enhance the experience. The complex also has plenty of great things to take pictures of, so bring your smart phone. If you have a nice camera, that is even better.
Grizzly Island is known to have "at least 220 distinct bird species, including 25 waterfowl species, have been identified," according to the Suisun Marsh Natural History Association, a non-profit dedicated to preserving the space. For bird watching, some of the birds of prey that hunt the marshlands are the prairie falcon, black-shouldered hawk, red-tailed hawk, or short-eared owl. They have plenty to eat in this giant ecosystem. When I went, I saw two American robins, singing up in the sign-in room (identified by their red bellies and long black tails—and by checking suisunwildlife.org).
The wildlife are fun to search for and look at, but it is very important to leave them be (i.e., no touching or capturing without permission unless you are a licensed hunter during their hunting season). Grizzly Island Wildlife Area's mission statement is as follows: "The mission of the Department of Fish and Wildlife is to manage California's diverse fish, wildlife, and plant resources, and the habitats upon which they depend, for their ecological values and for their use and enjoyment by the public."
Grizzly Island is also a great spot to fish at the Montezuma Slough and in ditches and inland waters, permitted in February through July and October through January. Some notable fish that are around include king salmon, catfish, green sturgeon, white sturgeon, and striped bass.
Boating gives access to other fishing areas and tidal sloughs. "Boats [like kayaks] and canoes drift easily on the tidal sloughs," the Grizzly Island website says. If you plan to boat, you can launch from the parking lots next to the sloughs.
For the hunters or aspiring hunters out there, Grizzly Island allows hunting—mostly during the fall and winter—of waterfowl, pheasant, dove, and rabbit without reservation, though check the regulations on their website. A special permit is required to hunt the tule elk. However, please do not use lead bullets since animals like ducks can ingest them. Since 1991, it has been illegal to hunt for migratory waterfowl with lead bullets, and, "in 2013, California passed the first statewide phase-out of lead ammunition for all forms of hunting," according to the Humane Society of the United States.
The Grizzly Island Wildlife Area is currently open weekdays, Monday through Friday, from 7 a.m. to 4 p.m. Visit at 2548 Grizzly Island Rd., Suisun City, CA 94585. For additional information, call the Department of Fish and Game at (707) 425-3828 and go to the Grizzly Island website at wildlife.ca.gov/Lands/Places-to-Visit/Grizzly-Island-WA. If you want to learn more about the wildlife living at Grizzly Island, go to suisunwildlife.org/grizzly. Check out the Humane Society's page at humanesociety.org.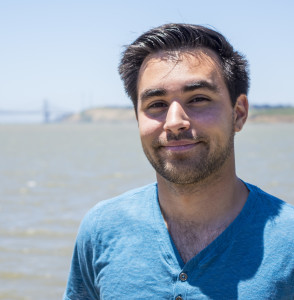 James Quinn lives in Benicia and teaches at Elmer Cave Language Academy in Vallejo. A UC Davis alumnus in English, he now studies education as part of Touro University's Master's in Education program. Along with teaching, he tutors and writes often. He is working on a novel that takes place in Benicia. See his website at mrquinnj.weebly.com.