Here's Lookin' at You 
A Local Glance at Some Appearance-Altering Options

We've all heard the saying "don't judge a book by its cover," but the cover is the first thing we see. Sometimes judgment is an involuntary act. Even recognizing someone as a man or a woman may already be a hasty generalization, when in fact they could be just the opposite, or transgender. While many people can attest to the fact that looks aren't important, deep down, many people truly feel that they are. Feeling confident about one's appearance is important – no two ways about it. Sometimes all it takes is a standard cosmetic procedure to change the way the world perceives us, thus changing the way we perceive the world. Here's some insight into the minds of the top cosmetic and reconstructive surgeons and specialists in the Bay Area.
Plastic Surgery
One of the most commonly requested cosmetic surgery procedures is breast augmentation. "I usually perform several breast augmentations each week," says Dr. Barbara Persons, cosmetic surgeon at the Cosmetic and Reconstructive Surgery Center of Lafayette. But it's not always augmentation; there are a number of reasons that patients come in for a breast alteration. "From changing the look and shape of their breasts to going smaller, bigger or by having a lift after kids," says Persons. "I enjoy the artistic challenges of these surgeries."
Another common surgery Persons encounters is facial rejuvenation, commonly referred to as a "facelift". Facelifts are performed to counter the aging process. "Typically a properly done facelift will take at least 10 years off of a man or woman's appearance," she explains. "The scars are hidden in the hairlines. The surgery takes about 3 hours to be done properly and the recovery is a full 2 weeks, but it's worth it." Two weeks and three hours for 10 years off your look, it's no wonder that facelifts are among the most commonly performed cosmetic procedures in the country.
"The third most commonly requested procedure is a tummy tuck," says Persons. "So many women in our area are strong, athletic, vibrant moms who want their pre-baby abdomen back." She explains that even after losing the weight, mothers complain: "My baby weight hangs over my jeans even after getting to my pre-baby weight."
Cosmetic surgery is becoming more and more common and is done for a multitude of reasons. Persons sees it as changing your appearance to better represent your true character. "It is an external change that reflects a feeling on the inside," she says. "To me, there is a moment when we think or say to ourselves: 'I feel differently on the inside than I look on the outside.' The decision to make a change stems from that feeling."
Ranging from ages 2-95, Persons can put her artistry to work on a wide variety of patients with an even wider variety of needs, "from cuts to mommy makeovers to facelifts," she says. Lafayette has been home to Persons' parents for 56 years and she feels a strong connection to the community. "I went into medicine and into plastic surgery to take care of people and to do excellent work," she says. "I absolutely love the patients I have the privilege to take care of. I get to make a positive difference in my patients' lives every day."
For more information on Dr. Persons visit www.personsplasticsurgery.com
Dr. Rex Moulton-Barrett, FACS, Double Board Certified in Plastic and Reconstructive Surgery as well as in Head and Neck Surgery, finds abdominoplasty to be his top requested procedure among his two offices in Alameda and Brentwood. "Child birth often causes irreversible changes to the abdominal wall, as well as weight gain," he says. "The abdominoplasty that I perform can correct these unwanted changes." Moulton-Barrett's procedural methods include: a low bikini incision; tightening of the six-pack muscles resulting in weight loss by feelings of fullness after eating; contouring the hips and flanks with simultaneous liposuction; and finally, "By sitting the patient up in the beach chair position, I can consistently remove a larger area of skin. This means removing most of the stretch marks arising from pregnancy."
As a designer cosmetic surgery center and medispa, Moulton-Barrett has found his niche in these economic times. "Our region has suffered brutal, serious economic issues," he says. "Yet, we have a growing baby boomer population who refuse to accept getting old when they feel young and need to look young in the competitive workplace and social arena." In response to current unemployment rates, Moulton-Barrett accommodates. "We have the most competitive prices for skin care, laser, BoTox and fillers." He also offers what is called the "Next Style Lift", a safe and well-tolerated, in-office facelift that saves over 60% of the cost of facelift surgery. "Patients resume normal activity within a few days," says Moulton-Barrett. "This surgery is not limited by the cost of anesthesia or an hourly facility fee, and I take as long as necessary to get the desired result. It's usually a 3-4 hour procedure."
Moulton-Barrett is all about the technology when it comes to cosmetic surgery. "I study and research the evolving role of medical technology, and its safe use in the operating room," he says. That love of his for technology is equal to his love of working with his patients. "I like working with people, and enjoy making dreams come true."
For more information on Dr. Moulton-Barrett visit www.moulton-barrett.com
Laser Weight Loss
Douglas Weed, Doctor of Chiropractic and co-founder of Genesis Health Institute in Fairfield, specializes in laser body sculpting and focuses on weight loss from a comprehensive perspective. "Very few MDs take the time or effort to find the underlying cause of an individual's chronic condition," he says. "We try to go back to the very beginning and find out what the underlying causes were that led to the chronic condition in the first place."
Weed specializes in using the Lapex 2000 BCS, a non-invasive, pain-free lipo laser which uses low-level, cold laser technology for fat spot reduction. As part of the Sculptra Laser Body Contouring Program at Genesis, the laser technology is combined with very specific anti-inflammatory detoxification and a hypoallergenic diet, along with specific nutraceuticals (a portmanteau of "nutrition" and "pharmaceuticals") that assist with body fat loss. Sculptra is intended for individuals who just need a spot reduced. "They're not overweight," says Weed. "They just can't get the fat off of a particular area or two."
For individuals that need to lose weight overall, Weed recommends the Body Blue Print Program at Genesis. "Through a series of sophisticated lab tests we are able to pinpoint what's wrong with you from a bio-chemical perspective," he says. "The lasting benefit is that the program is not a quick fix. The ultimate goal is to optimize your health by improving certain factors of your lifestyle to maintain a healthy weight."
The comprehensive approach at Genesis differs from most in that they look to improve a patient's health, rather than mere weight loss. "We don't look for people to lose weight as a primary goal," says Weed. "If you put weight loss as a primary goal then often times programs people use to do that are not conducive to long-term health. Our goal is to optimize an individual's health by improving diet and correcting metabolic deficits they may have – the result is weight loss."
The term "Genesis" refers to a new start, or a new beginning. "The origin of health," as Weed puts it, and they take their time learning about the origin of their patients. "We're not a mill," he says. "Each patient gets as much time as we need to learn about them, their history, evaluate their tests and continue to treat them and answer any questions they may have. We're not an in and out 15-minute shop."
For more information on Dr. Weed and the Genesis Health Institute visit www.ghi4u.com
Reconstructive Surgery
With over 100 years of service to its community, Alta Bates Summit Medical Center is the East Bay's largest private, not-for-profit medical center. It is comprised of five campuses: Alta Bates and Herrick hospitals in Berkeley, and Merritt, Providence and Peralta hospitals in Oakland. Though they refer to their hospitals as campuses, "We are not a teaching hospital," says Carolyn Kemp, Regional Manager of Communications and Public Relations. "But, we do have a nursing school, Samuel Merritt University, in our organization."
Rather than cosmetic surgery, which is typically done in private surgical offices, Alta Bates Summit specializes in reconstructive surgery. "Cosmetic surgery makes 'normal' better," says Kemp. "Reconstructive surgery usually deals with trauma – congenital formations, cancer reconstruction, or what would not be considered 'normal'." A particular aspect of the reconstructive services offered at Alta Bates Summit is breast reconstruction. In fact, says Kemp, "we probably offer one of the most unique breast reconstruction centers around."
Dr. Lisa Bailey, Medical Director of the Carol Ann Read Breast Health Center, is a breast cancer surgeon who has spent her entire career with Alta Bates Summit, nearing her 30th year of expertise. "We have tremendous experience in taking care of patients with breast cancer," she says. "We have dedicated radiologists, breast pathologists, breast surgeons; we're able to offer the full complement of services."
For surgeries requiring reconstruction, such as a mastectomy or lumpectomy, Bailey explains Alta Bates Summit's use of a free flap procedure. "It's using your own tissue [for reconstruction]," she says. "The most common place for tissue to be taken from is the lower abdomen – you're getting a tummy tuck and breast reconstruction at the same time – they take that tissue with its blood supply and hook up the blood vessels in the area where the breast was." This way, if a patient is getting a lumpectomy, the free flap procedure can be done at the same time so that after the surgery the patient maintains symmetry of the breasts. "It's a bigger procedure than an implant, but does provide the patient with their own tissue so, cosmetically, it looks more natural."
Instrumental in its creation in 2008, Bailey is very pleased with what the Carol Ann Read Breast Health Center has become. "We have an excellent medical staff, knowledgeable physicians, and with a constant monitoring process we make sure that we are providing the best quality care for our patients."
For more information on Dr. Bailey and Alta Bates Summit visit www.altabatessummit.org.
BOTOX and Fillers
For those who may prefer a surgical alternative for a permanent change, head to Infinity Anti-Aging and Rejuvenation Center in Vallejo. BOTOX and fillers provide a noninvasive approach for a cosmetic change. BOTOX Cosmetic is a nonsurgical treatment consisting of a series of gentle, small injections into specific facial muscles. It relaxes targeted muscles so they do not contract, thus the skin stays smooth and creates a younger looking face.
Dermal fillers differ in that they are hyalorunic acid-based compounds used to reduce moderate to severe facial wrinkles and folds. Common fillers used are Juvederm, Restylane and Perlane, and the minimally invasive procedure can last from six months to a year.
These methods could be a great way to ease oneself toward the idea of cosmetic surgery if you've been skeptical thus far, yet know you'd like some work done. "A 'liquid facelift' using BOTOX and fillers could be a great way to ease into the idea of cosmetic surgery," says Lisa Messina, DO, of the Infinity Anti-Aging & Rejuvenation Center. "Here at Infinity, we refresh the outer beauty with facial rejuvenation treatments including BOTOX, dermal fillers, facials and chemical peels."
Infinity also offers what is called the Hcg diet. More a "medical protocol" than just a diet, Hcg was popular in 20th century Europe and used frequenly by celebrities and diplomats. Hcg is a natural hormone produced in a woman's body during pregnancy. This treatment consists of either Hcg injections once a day, or sublingually twice a day. Once Hcg builds up in your system, the body shifts into a fat-burning mode. Taken for a minimum of 23 days and a maximum of 40, most people will find they've lost 8-10% of their body weight.
Especially for someone who is at odds toward going under the knife, Infinity offers some great alternatives. Messina explains, "[BOTOX and fillers] – combined with the Hcg weight loss program – we can get a person feeling their best before they try something irreversible."
For more information contact Dr. Messina at (707) 652-2928 or www.lisamessinado.com.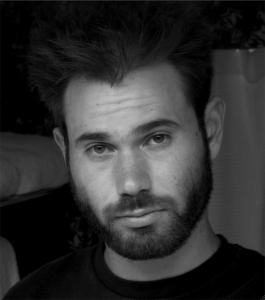 Matt Larson is a writer/actor/comedian who shamelessly promotes his Vallejo Comedy shows in his byline. He encourages you to visit www.vallejocomedy.com. Woot!