The Holiday Tradition Continues at Walnut Creek's Shadelands Ranch
It's easy to enjoy the loveliness of Walnut Creek, but have you ever stopped to think of how it all came to be? Walnut Creek has a vibrant history, dating all the way back to the 1800s, and the members of the Walnut Creek Historical Society are the gatekeepers who can provide you with all the answers you need. The City of Walnut Creek will be celebrating its 103rd birthday on October 21st, so maybe it's time to pay a visit to the Historical Society's home at the Shadelands Ranch Museum.
In addition to a docent-led tour, the ranch is a very popular spot for weddings. The beautiful grounds at the museum facilitate about 25-30 weddings every year. Its wedding season goes from April through October with enough seating for 250 guests. The entire ceremony is held outdoors, as it's a bit of a hazard for the museum's precious exhibits with hundreds of people perusing about; and thanks to the majestic atmosphere, it's never much of an issue.
"It's just such a beautiful setting," Jackie Byrd said, office manager for the Walnut Creek Historical Society. "With all the greenery and rosebushes, our gorgeous gazebo, there's a lot of open space for weddings, and it's right here in Walnut Creek!"
The museum's holiday events, now in their 37th year, are some of its biggest draws. And good news, they're coming up soon! That's right folks, the holidays are nearly upon us. These two events occur simultaneously from November 25th to December 10th. Shadelands Ranch is decorated in full holiday theme to present the Annual Holiday Faire, a free event, presenting beautiful handcrafted items and gifts created by dozens of vendors who will be selling their creations on site. It will also feature the Victorian Holiday Tea, which offers a three-course luncheon complete with scones, homemade lemon curd, and their Secret Shadelands Tea Blend.
"Starting right after Thanksgiving, it's a fun way to kickoff the holidays," Byrd said. "I have some friends that come back every year and do the tea together. We have a couple groups that have been coming for 20 years! This is their holiday tradition."
Catered by Urban Organics in Lafayette, the three-course meal provides a variety of about six different savory items, in addition to the homemade lemon curd, scones, tea, and dessert. It's a great family event as you're sipping tea in this 100+ year-old house. It tends to attract a lot of mother-daughter reservations, and with two seatings per day, hopefully you can secure a spot!
Ticket sales for the Victorian Holiday Tea started on October 1st, and it has sold out the last three years in a row. At about two weeks shy of the event, it can be very difficult to book a table, so it's highly recommended that you schedule your plans as soon as possible!
If tea isn't your thing, maybe you should come and try it out Shadelands' style anyway. But coming to the grounds just to see the house, walk around, and check out the vendors of the Annual Holiday Faire is all very much worth the trip. "This year we'll have a woman that makes some beautiful pottery," Byrd said. "There's a woman who brings in pop-up holiday houses made out of paper with little candles … we also get a lot of sewing, aprons, tablecloths, different holiday prints, lots of beautiful handmade jewelry—we try to do a variety of it all."
On Saturday, December 2nd at 3:30 p.m., they'll be having something new this year, a Champagne Tea—which is pretty much everything you'd get at the Victorian Holiday Tea—plus Champagne! One can't go wrong with that. The traditional Victorian Holiday Tea is $35 per person, held at 11 a.m. and 1:30 p.m. every day from November 25th through December 10th. The Champagne Tea is $45 per person. Group reservations are welcome, and the best way to make them is to call (925) 935-7871.
The museum itself is open for tours February through October, Wednesdays and Sundays from 1 to 4 p.m. Keep in mind that the museum is run by volunteers, so be extra courteous to the docents! The final museum tour of the year will be on Sunday, October 29th. So if you'd like to go, better plan for it soon! Reservations are required for groups of 10 or more, or for those with special needs. You can contact them at (925) 935-7871, or email them at wcshadelands@sbcglobal.net.
Naturally, the Walnut Creek Historical Society wants to be a service to the local community. In front of the Shadelands Ranch Museum, you can come by to check out their pumpkin patch for your perfect Halloween jack-o-lantern, and they'll have a Christmas tree lot this winter as well.
On the second Saturday of the month from March through October, you can join the crowd for a free docent-led Guided Downtown History Tour. For 60-90 minutes, you can walk the sidewalks of six city blocks with an enhanced perspective as the docents of the Walnut Creek Historical Society share their historical insight on how the community came to be what it is today. The last of these of the year will be on October 14th, so if you're reading this in time, all you've gotta do is show up at the fountain at Liberty Bell Plaza between 9-9:30 a.m.—no reservations needed.
"My husband—who went reluctantly—ended up really enjoying it," Byrd said. "He's one of the first to tell people, 'oh, you should really go do the walking tour!' I learned a lot about Walnut Creek. It was fascinating."
You can also take a self-guided Downtown Heritage Walk using your cellphone as your personal docent. From Botelho's Island (now Broadway Plaza) to the Nuthouse (now the Lesher Center for the Arts), the Heritage Tour will introduce you to 60 sites, all clearly marked with prominent, colorful signage on the lampposts downtown. The signs include details on how to listen to access the tour information through your cellphone. This Heritage Walk was funded through a special grant from the City of Walnut Creek, along with contributions from more than 50 supporters.
Shadelands Ranch also offers the Living History Program 1906. "Third graders in Walnut Creek come here for a day field trip and they learn what it would have been like to live in 1906," Byrd said. "They learn some of the chores that they would have done, some of the games kids would have played, it's really fun for the local kids. A lot of the money that we raised from our fundraisers—like the Teas and Vendor Faire—all of that money goes back into the museum to help the preservations of the house, as well as the educational programs for the schools."
The Walnut Creek Historical Society surely supports the local community, so let's support them in return! You can visit the Shadelands Ranch Museum at 2660 Ygnacio Valley Road in Walnut Creek. And again, for reservations to the Victorian Holiday Tea call (925) 935-7871, or email them at wcshadelands@sbcglobal.net. For additional information overall, visit walnutcreekhistory.info.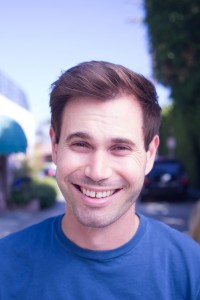 By Matt Larson, he is an actor/comedian/director from Vallejo who lives a double life between the Bay and LA. When he's not writing for Local Happenings Magazine he could be editing a short film or working on his next rap album—who knows!
Keep up with all things Larson at www.MarsLegstrong.com."