The phrase "it's raining cats and dogs" could be attributed to the fact that, well, cats and dogs are practically everywhere, it seems. Unfortunately, there aren't quite enough homes to house them all, so humane societies and rescue organizations are formed to take care of them in the meantime as they search for a new family. It's not always a quick and easy process and these animals need to be fed and cared for. These animals always try and take care of us—the dogs do anyway; cats care, they just don't know how to show it—if you can't take care of a dog or cat, at least take care of your local humane society or animal rescue.
Humane Society of the North Bay (HSNB) is one of the more prominent organizations in Vallejo. Their annual Barkitecture fundraiser is one of the most anticipated events in the community, which features an auction, dinner and some of the most creative animal domains you've ever seen. They look forward to hosting more volunteer orientation meetings, currently being held once a month. "Anyone can just show up," said Sue Strek, Director of Animal Welfare and Operations for HSNB. So if you'd like to get involved, pay them a visit at their meetings on the last Sunday of every month, 3 p.m. sharp.
This year, Humane Society of the North Bay is looking to expand their awareness to the community even more to gain more volunteers, and more donations. "We would like to see a TNR [trap-neuter-return] program launch in Vallejo," said Strek. "We are getting a team together to spearhead that." They're also looking to alter their facility to provide indoor housing for dogs living onsite, updating their shelter management system to align more with social media technologies to take full advantage of web apps such as Pet Finder, and just focusing on more exposure overall.
This year that exposure will be assisted by a mobile adoption van that was recently donated to HSNB. "We're hoping to be mobile and on the road to get our animals shown," said Strek. "Pet Food Express in Petaluma has already invited us to come up!" They also plan to use it in community events after having some recent success. "We had a great time at the Mad Hatter Festival as part of the parade; definitely planning to sign up again for next year," she said. It's taking charge on all fronts that contributes to HSNB's success, and they really do all they can and more for the animals they care for.
"We run the shelter with a rescue heart," said Strek. "We have a lot of employees and a lot of fosters and volunteers that have come from the rescue side of the business and we really instill that in our way of doing business as well." From posting adoption notices on their own personal websites to taking some of the animals to training classes to better prepare them for new ownership, there are few steps that the staff at Humane Society of the North Bay won't take for their adoptees. "I'm not saying that other shelters don't, but we really make it a place where we go the extra mile," she said. "I have a foster kitten in my car right now." (She was driving during the phone interview (and no, it doesn't live in her car)).
To stay up to date with HSNB's happenings, or to find out how you can get involved, visit www.hsnb.org or call (707) 645-7905. If you'd like to take home a new friend or attend one of the volunteer orientation meetings you're invited to stop on by at 1121 Sonoma Blvd., Vallejo.
Napa Humane is a little different in that they don't operate as a shelter, but rather they focus their efforts on how to keep animals out of shelters in the first place. They have a great partnership with the Napa County Animal Shelter and support them in many ways, from sharing volunteers to helping transport animals to assisting with large purchases to subsidized spay-neuter procedures.
They've been operating their spay/neuter clinic since the mid-90s and it has made a huge difference. "We're really proud to say that we've seen a measurable decrease in homeless animals in our communities," said Jane Albert, Executive Director for Napa Humane. "Our subsidized fees are the lowest in the region and we do accept pets from out of county." They average about 20 surgeries a day and every animal finishes their recovery at home; no animals need to be left overnight. Albert explains why it is so important to get your pet spayed and neutered.
"A pet that is altered is safe from some diseases of reproductive organs and certain types of cancers—that risk is eliminated entirely," she said. "Also, a pet becomes much less likely to roam so it keeps the pet close to home and safe in the embrace of its family, and, of course, we're wanting to prevent unplanned litters." She explains how even though well-meaning individuals work hard to find happy homes for their unplanned litters, "Those are now homes that are not available to animals who find themselves in a shelter." There are many adorable companions already looking for a home so it's best to avoid unplanned litters at all costs.
Napa Humane regularly holds fundraisers to help keep their spay/neuter fees as low as possible. Pawsport Napa Valley is one of the most exciting, where for one low price you can have access to tastings at 20 different dog-friendly wineries every single day in the month of March. You can also start planning for their very popular Walk For Animals benefit later this year.
To make matters only slightly worse for Napa Humane, they did suffer some damage after the big Napa earthquake last year. "Just cosmetic bumps and holes and cracks and things at our spay/neuter clinic," said Albert. Still, damages surpassed $20,000. "So that's in the budget for 2015. Thankfully we don't keep animals overnight at our clinic so there were no animals there, and everything can be repaired!"
For spay/neuter information and more about their events, visit www.napahumane.org or call (707) 255-8118. Their Spay/Neuter Clinic is located at 3265 California Boulevard, Napa. Make sure to call the clinic ahead of time at (707) 252-7442.
Tony La Russa's Animal Rescue Foundation (ARF) in Walnut Creek has big plans for 2015. "We re-homed 2,280 pets last year," said Elena Bicker, Executive Director of ARF. "We have a big goal this year to re-home 2,500." In pursuing these efforts, they even delivered puppies on Christmas Day! And no, they weren't gift-wrapped, but they did have some festive bows on.
Bicker stresses a misconception that they don't need money simply because their co-founder is Tony La Russa, a sports legend whose career continues to flourish. "Our average donation is $30," she said. "It takes a lot to take care of a pet; the more people who get involved either through giving their time or giving their dollars, the more good we can do." Bicker sees firsthand all the good that ARF does on a daily basis, and doesn't hesitate on asking the community for help.
"Asking for money certainly can be a challenge for a lot of people, but it's not a challenge for me because I see exactly where it goes," she said. "87 cents of every dollar donated to ARF goes directly to our animal program. We have a standard here." In fact, according to Charity Navigator, America's largest independent charity evaluator, ARF has maintained a 4-star rating, which is the highest rating they could receive, for 7 consecutive years. "That's only something that 2% of charities in the entire United States has been able to achieve." So feel confident knowing that your donation can and will make a difference.
ARF is nearing a milestone of 30,000 animals adopted, and they may have hit it by the time you read this. They have numerous fundraising events throughout the year and just celebrated their 24th annual Stars to the Rescue event featuring American Idol winner Taylor Hicks. They often are able to attract some fairly big names thanks to Mr. La Russa. "Tony is kind of the 'Bill Graham Presents' of the animal world," said Bicker. Despite his work with the Arizona Diamondbacks, La Russa is still involved with ARF and even has an office there for when he comes into town.
For adoption hours and details on the history of ARF and their upcoming events, visit www.arf.net or call (925) 256-1ARF. Or pay them a visit in person at 2890 Mitchell Drive, Walnut Creek.
There are more than enough animals to go around. If donating your time or money is the most you can do that's a great help for the humane societies and animal rescue's that struggle for assistance every day. Look at your resources and decide what else you might be able to do; maybe provide foster services for some new friends or adopt one as your own. A loving pet can enhance your life in more ways than you could ever imagine. Pay a visit to your local shelter today, say hello to all residing species, and see if there's a way you can help.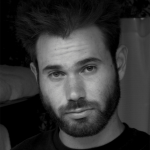 Native to Vallejo, Matt Larson is living in Greater LA to pursue all that is good in the entertainment world. Support his career and follow him on Twitter @mattnstuff.