Here's a look at three of the most anticipated holiday events of the year
Can it be? It's 2014 and the holiday season is already upon us? It's true. But hey, time flies when you're busy with so many different Local Happenings! And for many of us, the best part about the holidays is taking the family out into the community, greeting your neighbors, celebrating life and supporting the local economy.
While there are numerous events in the area worth attending, we only have a limited space here, so we have selected one event from each of the three counties we represent. We feel these three events have made such an impact on their own communities that they're just not to be missed and deserve some attention. But of course, we do urge you to check out our community calendar to see what other holiday-themed local happenings are being held in your area.
Let's start things off in Contra Costa County with the Spirit of Danville.
The Spirit of Danville is an event created by the Discover Danville Association as a tribute to the community, showcasing their local nonprofits and incorporating fundraising for local charities, while at the same time sharing with the community the wide range of shopping and eating opportunities that Danville has to offer. "It's a pre-holiday shopping extravaganza," said Marcia Harmon, President of the Discover Danville Association and co-founder of the Spirit of Danville. "We create a sense of community by creating a commemorative, limited-edition Christmas ornament that depicts one of our historic buildings or sights—only available that night to people that come shop and/or make donations to the designated charities." This year's ornament will commemorate Danville's one-room schoolhouse that was just put on the national registry as a historic landmark.
Festivities last all day from 11 a.m. – 8 p.m. The main hub of the event will be at the heart of the historic downtown at the crossroads of Hartz and Prospect. "There will be a program that will direct shoppers to 60-80 different stores, boutiques, restaurants and businesses throughout Danville that are all offering specials." As the charities and businesses will be anticipating your support, there is no admission fee for this event.
"We hire the trolleys to run at night between our major shopping centers to add some bells and hoopla," said Harmon. "The community center will also be hosting a kids night out so that the kids have a safe place to play and do projects while the moms shop."
One of the new features this year is that they are going to be raffling off Danville Gift Passes, up to $1000 worth in total. "The Danville Gift Pass is really significant," said Harmon. "It's like a virtual gift card and you can spend it at any Danville-licensed business that's associated with it. Right now there's about 60 signed up."
As a business owner herself (of Cottage Jewel Antiques) Harmon loves this event especially because of all the new people she gets to meet. "My favorite part of the Spirit is meeting new neighbors that come into my store for the first time," she said. "I'm proud to be a part of the event."
For details and an online program of the event visit www.discoverdanvilleca.com or call (925) 339-8330.
Solano County has become home to one of the most unique holiday celebrations this side of the Mississippi. If you've yet to attend the Mad Hatter Holiday Festival in Vallejo, read on to try and grasp what it's all about.
The Mad Hatter Holiday Festival is quickly becoming one of the most anticipated events of the year in Solano County, and even Northern California. As far as holiday celebrations go, there's not quite anything like it. "I was contacted by the State of California Tourism Bureau to have a permanent place in their national listings because they say this is extremely unique," said Frank Malifrando, founder, producer and organizer of the Mad Hatter Festival. "It's going to look like a Wonderland Disneyland this year, from Unity Plaza up Georgia St., it's going to be pretty outrageous. We're really going to recreate the downtown for this festival."
To loosely describe this event, let's go with: Alice In Wonderland meets Steampunk on Christmas. "The first Saturday in December kicks off everything," said Malifrando. "It starts with Unity Plaza where we have characters and horses and train rides and Santa Claus, basically we create a whole wonderland right there." Tree lighting? Of course there will be a tree lighting. The tree stands at about 45 feet tall with 3,000 light bulbs. And there's a 5-foot-tall gnome Santa Claus nearby … "When the tree gets lit his head pops off and flames shoot off about 35 feet in the air," he said. "The lighted boat parade goes on after that right on the waterfront, so you see all this activity. Then we have dragons and horses, kaleidoscopes that are about 20 feet long, and then of course Children's Wonderland park, which is GVRD's park right on Amador Street, which is a perfect setting for the second tree lighting. So we make our way up there as well and light their tree."
To say the least, there's going to be a lot going on at this event and you've really got to see it to believe it. They go the whole gamut with a Grand Marshall (or several) and everything. They'll have three high school marching bands in the parade. Every year they honor a hero of Vallejo. The first year was Natalie Coughlin, an Olympic gold medalist swimmer who got her start at Cunningham pool in Vallejo. Other Mad Hatter hero selections include singing sensation Gabi Wilson, hot dog eating champion Joey Chestnut and wrestling champion Mark Muñoz. Who's next? You've got to go to find out.
This year they're also working with the local libraries to do Alice In Wonderland-themed tea party readings. They're also working on an exhibit at the Naval Museum called "Gazing Through The Looking Glass" that will bring in works by Jefferson Starship's Grace Slick, known for her Alice In Wonderland-themed white rabbit series, and what's more, and they'll combine it all with a puppet show or a play … Malifrando isn't cutting anything short this year. Even he will attest: "It's an awful lot of stuff."
The parade kicks off at 4:30 on the first day of the festival. For anyone that may have to miss the parade because they're out of town or had previous engagements, or who just want more, the Mad Hatter festivities will continue on throughout the month. "Rather than waiting a whole year, we'll do things the next two weekends thereafter," said Malifrando. "We have the grand home tours which happen the week after the parade that goes to 5-7 big homes with musicians and a reception … it turns into a festival for three weeks in a row."
If the event wasn't crazy enough, it's how the event is produced that could very well make your jaw drop. "I fund most of it," said Malifrando. "I fund the majority of the whole thing. We have support from Central Core Restoration Corporation, some sponsors, but I've been putting up most of the money to cover all the expenses." Why? "When I first came to Vallejo I went to the tree lighting. There must have been 150 people, maybe 200, down by the waterfront. People walked out as they were trying to do the tree lighting and passed it by, it was like it was never happening. I felt the city needed something more; we were going into bankruptcy at the time also, so the whole morale was down. So I thought I'd bring back something of the March of the Wooden Soldiers from the old Laurel and Hardy movie to … I remember as a kid going to Disneyland and seeing the Electric Parade, so I thought I'd combine the two, knowing that we could have steampunkers here in Vallejo as well. I met with the steampunkers, we came up with art cars, went to Burning Man and all that, met with CAL Maritime cadets to see if they wanted to partake in it, and finally I got the whole group together."
The Mad Hatter and Alice In Wonderland are very well known, "So I knew that that would be a great theme," said Malifrando. "The whole steampunk generation is based a lot on these fantasies which are very close to Alice In Wonderland as well. We have the CAL Maritime cadets, we have people in uniform, it was just a perfect mix."
The first Mad Hatter festival brought in between 800-1,000 people and has been steadily growing ever since. The third year it rained and they had to change the date, yet still a couple thousand people came. Last year they had over 5,000 and this year expect 7,000-10,000 people. It's been getting more and more popular every year, and with so many different things going on it's hard to tell which particular feature of the event is drawing in the most people. With the steampunk interspersed throughout, one could certainly argue that that has something to do with it. With the art cars and the pyrotechnics, the Mad Hatter Holiday Festival has become quite the spectacle and holds it's own against any other holiday event around. Even their Santa Claus has its own unique flair.
"Our Santa Claus is a little bit different than everyone else's Santa Claus," Malifrando said. Santa Claus comes out at the end of the parade in a "sleigh" that's almost like the Trojan Horse. "They're all horse heads shooting fire out of poles, Santa Claus has got a giant column with fire shooting all around him and he dances around … it's very extravagant." Can you picture it? Whatever you're seeing in your head will hardly compare to the real thing. This is certainly something you'll have to come and see for yourself.
Festivities begin on the first Saturday in December (December 6th) and continue for the following two weekends. For more information keep in touch with them by "liking" their Facebook page at www.facebook.com/MadHatterHolidayVallejo or call (844) 344-8793. For more information on who's behind the steampunk aspect of the festival, visit www.obtainiumworks.net.
And finally coming to Napa County, we're showcasing their annual Festival of Lights celebration that has been illuminating the neighborhood for the last 26 years.
The Friday after Thanksgiving, rather than heading to all the stores for the biggest shopping day of the year, Yountville does just the opposite. This year they're celebrating their 26th Annual Festival of Lights that will draw out friends, families, neighbors and visitors to gather 'round for a
street party in the heart of wine country.
Beginning at 2 p.m. attendees should have plenty of time to recover from the biggest meal of the year the night before. Upon arrival you'll find carolers, sing-a-longs, Santa and his elves, bands, food and wine galore. Once 5:30 p.m. hits, Yountville will brighten up with thousands of lights along its main street. You can take romantic carriage rides down the freshly lit streets, visit art galleries and boutiques, tasting rooms and restaurants, and admission is free. Food and wine tasting tickets are only $1 each.
"I think the locals love being part of the excitement and the visitors love feeling like part of a community," said Christine Piccin, publicist for the festival. The Festival will be the same general format as usual, with a few surprises of course. "There will be several entertainment additions booked in the coming weeks," said Piccin. "There are usually 3-4 bands, vocalists, dancers, plus assorted children's activities. And the head of the Chamber of Commerce, Cindy Saucerman, always has a few fun things up her sleeve!"
For more information on the Festival of Lights visit www.yountville.com or call (707) 944-0904.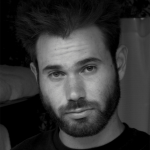 Native to Vallejo, Matt Larson is living in Greater LA to pursue all that is good in the entertainment world. Support his career and follow him on Twitter @mattnstuff.