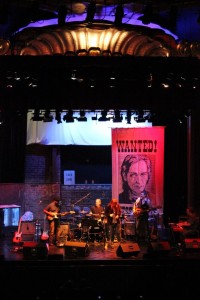 After last nights "Ramble" Vallejo should be on the map in the Bay Area for a "must" in the musical world. What a night, and what performances, everyone outdid themselves. To think I almost didn't go since I was in Yountville having fun – but so glad I decided to head to the Empress! Oh, what a night!
Bocce in Yountville – what fun! Appetizers, wine and good friends, what could be better! The Napa Chamber Golf Tournament is on target today so I am sure I will be having fun later.
I was only able to enjoy Yountville Bocce since SF Giants game was in rain delay. Then during the "Ramble" I was having a hard time since not only were they playing they were going into extra innings. But alas, the Giants prevailed and I was still able to enjoy the "Ramble".  Three games ahead of the LA Dodgers, life is good!
BIG, BIG Stretches, feed Ben, latte, water the yard, watch the Giants,  and I'm gone  . . .