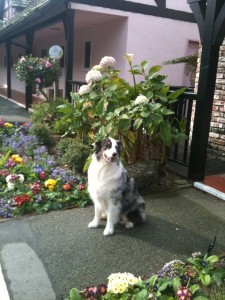 Coming home after being gone for 5 days is a little
intimidating since then you have to start dealing with normal life and work
again, and guess what, when you are self-employed no one was doing your work when you were away! No problem, this is what I have been doing for almost 26 years and counting, so up bright and early this morning doing stretches and feeding Ben. I'am back on track.
I would like to say a HUGE thank you to all of our hosts,
Hyatt Regency Monterey, Hofsas House in Carmel, Tusca Ristorante, Knuckles Sports Bar, Café Beaujolais, The Carmel Highlands Inn, Mandankas, Pacific's Edge Restaurant and Fandango Restaurant. It seems like there are more and I am sure there is, so if I forgot anyone I am so sorry! Ben was sad to leave but ran into the house when we arrived home like he had been gone for a year.
So my journeys begin again today, just with more local
venues. Benicia, Napa, Yountville, and I will be heading to downtown Vallejo in
just a few. Not too bad, familiar roads and faces.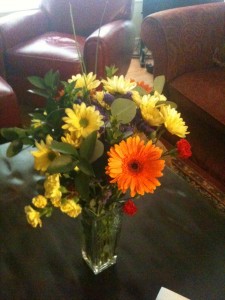 Today is also a day that only happens once every four years
so take advantage of this extra day in your life to make it count. I received
flowers already from my wonderful sister-in-law, Regina, what a fabulous
surprise. I share them with you as I get ready to run out the door.  Watch out, Ben is anxious to see everyone . .
.