Whenever a family in Solano, Contra Costa, or Alameda counties stumbles upon an animal in need—say an injured baby raccoon, or a sparrow with a broken wing—the phrase "Let's take it to Lindsay" is bound to come up.
Located on the Briones Regional Park side of Walnut Creek, the Lindsay Wildlife Center has been an icon in the Bay Area for generations, well known for having a hospital that accepts injured or abandoned native California wild animals and covers 100% of the medical costs. Anyone who's grown up within 30 miles of the center has probably stopped by at least once or twice for either a birthday party or a field trip.
The Lindsay Museum has been around for more than half a century. It began in the mid-1950s as an elementary school that emphasized well-rounded, hands-on, nature education, and wasn't fully established as a museum until 1962. To many Bay Area residents, especially young people, the Lindsay Museum has always been here. But it was actually our nation's first wildlife rehabilitation center. Norma Bishop, Lindsay Wildlife Museums recently appointed Executive Director, says it is a staple, unique to Northern California.
"We create magical encounters between people and wildlife," says Bishop.  "Whether that's an injured animal that our volunteer staff will treat and hopefully release into their environment, or children who come into our museum and are inspired by that eye-to-eye contact they get to experience with our animals."
The Lindsay Museum is all about California—its hospital and museum are dedicated to healing and showcasing species that are native to this state. Visit the museum and you're sure to encounter all sorts of living critters, including eagles, turkey vultures and other birds of prey that normally appear about as big as an inch against a blue-sky backdrop from afar.
You'll also probably bump into a recreated wildlife setting using stuffed, deceased animals, like bears or mountain lions (things you probably wouldn't want to meet face-to-face—while it was living, anyway), but the Lindsay Museum makes a point of never using critters that were hunted—if it's there on display, it either died of natural causes, by an accident, or it was an animal that the hospital wasn't able to save.
All in all, there are more than 50 different species of live, non-releasable, California animals being exhibited by the Lindsay Museum, from foxes to tarantulas, with a large emphasis on live birds. Guests can even witness surgical procedures taking place firsthand through a glass window, depending on the schedule during a particular visit. For many of the thousands of children that visit Lindsay each year, this provides first-time opportunities to see wildlife up close and personal.
"We see children absolutely stop still when they encounter that animal—they're actually within arm's reach of these magnificent birds, which they can only see floating in the clouds above Mt. Diablo, ordinarily," Bishop says. "It's a great experience for families with young children who don't have pets and want to show their kids what it's like to care for an animal."
The difficulties associated with animal care are something that's never lost on the staff at the Lindsay Museum. In addition to accepting visits from thousands of kids, the center provides medical care to thousands of animals each year, too. In fact, they have more than 1,000 animals in care at the moment, which can range from smaller animals, like hummingbirds, to larger ones like raptors, possums and foxes—orphaned or injured. For that reason, they have to rely not only on their pro staff of about 35, but also one a volunteer core of more than 500 Bay Area residents, who are so dedicated they sometimes have to go extreme lengths to ensure that the critters under their care stay safe and healthy.
"Some of our people take home baby hummingbirds that have to be fed every 20 minutes. Can you imagine?" Bishop says. "We're very grateful to [volunteers], and to the folks who donate animal food."
Bishop added that, oftentimes, food that's not up to standards for human consumption is perfectly fine for animals to eat and can be repackaged for those purposes. So they actively accept donations of old food (or animal food) and even partner with local food banks. It's a great way to ensure that expired food doesn't go to waste, so if you have food that can't be donated to the food bank but isn't rotten or moldy, consider taking it on down to Lindsay Museum. As mentioned before, Lindsay's hospital covers all of the medical costs associated with caring for the animals that come through their facilities, which, as you probably can imagine, requires a large pool of donors and volunteers as well.
"It takes an enormous amount of funding to do this work, and this is a great place to invest—it's an investment in the future in the best possible way," Bishop says.
On the educational front, in addition to providing face time between guests and animals, and showing scenes of animals in their natural habitat, the Lindsay Museum takes care to teach their guests (and the general public) about animal safety for when they encounter any of the vast array of different wild species that roam California. Mostly, especially with dangerous predators, its best for everyone if contact is limited to visual contact from a distance. It's important for people to remember that, when they're visiting California wildlife, they're the visitors, and can often do more harm to the animal than the other way around.
"Most often, even for animals we consider dangerous, encounters with humans are much more dangerous for them than they are for us," Bishop says.
Bishop joined up with the organization in January, moving here from Wyoming specifically to do this kind of work. Her initial impressions of the facility have been great, and she sees working with children and animals as a means of providing a better, more empathetic future.
"I'm thrilled to be here—this is an organization that not only serves animals, but people," Bishop says. "I believe our lives are made richer by our connections with animals and nature. It creates a better life for all of us, especially children. If we can create that connection with them, those children will grow up into the kind of adults that not only care about nature and the environment, but they become more compassionate people."
The Lindsay Wildlife Museum is located on 1931 First Ave. in Walnut Creek. Admission is $8.50 for adults, $6.50 for kids and $7.50 for seniors. Their hours vary, but they'll be open Wed-Fri from noon-5pm until June 15, and 10 a.m. to 5 p.m. on weekends. From June 18-Labor Day, they'll be open Wed-Sunday 10 a.m. to 5 p.m.
They can be reached by telephone at (925) 935-1978 or online at www.wildlife-museum.org.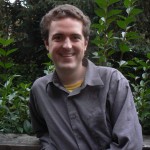 Nate Gartrell grew up in Benicia, studied journalism in college, and has written for a handful of media outlets since age 15. He aspires to visit all 30 Major League Baseball stadiums and to hit the trifecta at the horse track.