Local Happenings Magazine has been working hard to help you find out about the best events in the area and now we are looking to identify some of the best businesses and people in the area so they can help you with your next "happening". This is our 2nd annual "Local's Choice" Awards. The awards winners will be announced in the February – March 2013 edition.
We are inviting you, the public, to help with that. We have nominated a handful of businesses and people in 11 categories and we are asking you to vote for your favorites or add to our list by nominating your favorite in those categories. The 3 rules are:
1.  The businesses nominated must be within the counties of Napa, Solano or Contra Costa Counties.
2. The businesses must have been in business since at least January 1, 2009 – as most new businesses fail in the first three years we want to focus on those companies that have withstood the test of time.
3.  You may cast a single vote each day… so vote early and often!!
The voting and nominations start NOW and conclude on December 10, 2012. You may cast your vote in the following ways:
1.  On line at www.LocalHappeningsMagazine.com
2.  E-mail to info@LocalHappeningsMagazine.com
3.  Via fax – 707-557-3166
4.  Regular mail  to Local Happenings Magazine, 207 Wallace Ave., Vallejo, CA 94590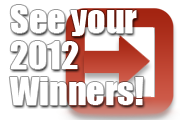 If you fax, e-mail or mail your votes please include your name, address and e-mail address on your entry. We were going to post an official entry form on the web site but if you could download that you could also just vote online – so there is no "official" ballot for votes or nominations. Please include "Local Happenings Awards" in the subject line of e-mails and at the top of faxes or letters.
We look forward to you helping us to select our first winners and helping us to help you learn about some of these great businesses and people.