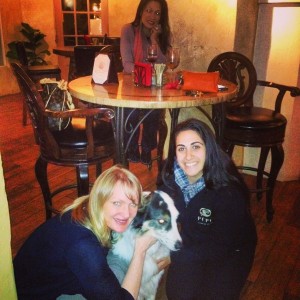 Yesterday Ben made so many new friends. Wherever he went in Carmel people were literally hugging Ben. Carmel is dog-friendly anyway but I think Ben went a little overboard! We never stopped and Local Happenings Magazine was VERY well received with new readers.
Another fun day starts with Ben and I ending in another county for tonight's festivities.
Stretches, feed and a long walk with Ben on the beach and off we go. . .