Romancing the Home is a jewel of Benicia, California. It's a home town store that is owned by a local Benicia couple, Deb & Rob Machado, who also raised their family there. They have a passion for their business and take a tremendous amount of pride in their store and in helping their customers.
Prior to becoming the king and queen of the home-decorating world in Benicia, they both worked in 'Corporate America' and took their full turn at spinning the hamster wheel. They both also share a passion for decorating their home. They were frequent shoppers in Romancing the Home prior to owning it and had loved to spend time there. When the previous owners decided to retire, the Machados saw that as an opportunity to live their dream. So, in 2003, they took the plunge of owning their own business. At soon as they took over, they started putting their own stamp on the place. They wanted Romancing the Home to be their second home where they could host the community on a daily basis. When you first encounter the store—even from the outside—you are instantly drawn to the myriad of items on display. Rob and Deb have designed their store so that their customers can find items to decorate their entire home, and also by what their customers have asked for—and believe me they listen! This is a store that keeps you thinking about how to make your home just that more beautiful. There are plenty of children-friendly decorations too. Your child will be thrilled to walk through the store and look at all the pretty things. Their eyes will light up as they absorb their surroundings.
Everything within the store is for sale, including tables and couches. They can even order slipcovers for your furniture to change up the look and feel of your home. They try to buy unique items and are very selective and picky to ensure their store is something other than just another home store. Rob and Deb both take the time during the year to attend conferences, trade shows and their own shopping excursions in search of the perfect items to stock their store with. They research and look for items they predict will be the 'next big thing'. They want their merchandise to be special for their customers so that they can discover these distinctive items for their homes or their friends.
They crafted a beautiful outdoor garden area in the back of the store, which is now their home garden accessories showcase. The outdoor space is capped off with strings of café lights, which brings a romantic aura to the atmosphere. It is so picturesque and well-crafted in their "backyard" that some of their patrons have asked to rent it so they could be married there! They have held wonderful outdoor events in the back and have also used it to hold fundraisers to find a cure for Cystic Fibrosis in honor of Hayley Horn, a local Benicia girl who had succumbed to the disease. Also, they use it to play host to their faithful patrons during the City of Benicia's annual outdoor holiday event where much of the city and surrounding area come out to kick off the holidays and to get some early shopping done.
They have also incorporated a baby section in the store for infants to toddlers, including clothing and accessories. They have some quality items that are truly adorable, which would be an excellent place to select a gift for the expecting or new parents in your life. They even have the same type of blankets that Princess Diana had purchased for little William and Harry. SO, if you believe the little princes or princesses in your life absolutely must have a blanket fit for a royal this is the place to shop. They even carry the Bamboosa line of bibs and blankets, which wear fabulously and are so comfortable for the little ones. The best part, of course, is that all of their merchandise is reasonably priced which is great for any budget.
They also carry several lines of soaps and lotions. Typically, I do not indulge in these luxuries but Deb has convinced me of their value. They have a good assortment of these handmade soaps that are organic and they are even made with milk. If you have sensitive skin, these are the soaps for you. In addition, they last much longer than your typical soaps, which adds to their value. The quality of what you are purchasing surpasses anything you can get in the local grocery store. When you rub them on your skin, the lotions feel like the caress of the finest silk against your body. Deb's love of the British Royals shows here again, because they found the person using the same lotion formula that is provided to the British Royal family and supplying them here for us—my inner princess is starting to come out!
I visited before and after they had transformed their store into a holiday shopping wonderland, and, it is some transformation! Prior to the switch they still had their fall and harvest collections out with plenty of beautiful glass pumpkins on display. I have purchased these in the past at other stores for my own home and I would have anticipated a price in the $70.00-100.00 range. To my great surprise, a glass pumpkin can run you about $25.00 here. Once again an excellent value.
The store on my first visit was decorated in a lovely fall theme but it was to be magically transformed by Deb & Rob and their band of merry elves. It takes them three full days to accomplish the switch and it certainly seems like a herculean task to me. In October, part of their backyard becomes a staging area for the store's holiday preparation. All the merchandise from all their vendors arrives and awaits the grand event in the store. Rob and Deb review each item and place it perfectly to ensure it shines. They look forward to having their guest come in with their eyes wide with wonderment and the lights glistening upon their face.
The perfect Holiday gift awaits you among their selection with ample choices to fit every need and price range. Trees are filled with ornaments and decorations that are glittery and range from the simple to the elegant. There is definitely something in Romancing the Home for everyone and if you don't see exactly what you want they will play elves to your Santa and arrange a special delivery for you and your family & friends.
They do have a range of seasonal collectables within the store too. They stock Mark Roberts' unique collection of fairies, elves and Santa collection. His company started in 1984 and has grown to supply all the upscale retailers. Mark Roberts' line is of his own childhood memories brought to life. He has expanded to a home collection as well and offer you unique presents for family & friends. The cookbook line "The Gathering of Friends" by Michelle Huxtable, who is on her sixth edition, is also available. The recipes are distinctive and created with foods within your kitchen. She is also expanding her line to help people host their own parties. Table linens along with place mats and other items to enhance your party event are available for purchase at Romancing the Home.  Arthur Court is another of the collectibles that can be bought here. Arthur Court has more than 35 years of casting experience with aluminum making platters and other serving items that are inspired by nature. His work is now moving into multimedia items that include glass and aluminum. Specialty Art including recycled oil barrels made in Haiti. Talk about interesting, these ornate pieces are handmade by the artist by chiseling and hammering out each barrel to form a unique art piece. They are beautiful wall art and some allow you to place a light or candle in them that illuminates the room with the design.
Romancing the Home is open seven days a week and their winter hours are from 11:00 a.m. to 5:00 p.m. Don't miss Romancing the Home this Holiday Season or any special occasion you will be sure to find the perfect item for your home or for a friend.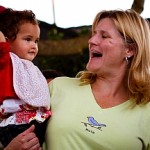 Regina Briseño – Recognized for her work with her family and talent for seeking out good food and wine. She also invites everyone to come and enjoy the adventurous ride with her!