From the morning hours when dough needs to be prepared, till well after dark when most folks have finished their dinner, much of Pacifica Pizza's success hinges on Ronato Iacopetti's hands.
But Iacopetti can handle the pressure—he's been cooking for 62 years, since he was a young boy living in Lucca, Italy. And for the better part of the past two decades, he has served as Pacifica Pizza's head chef at the restaurant's Benicia branch, on First Street, which will celebrate 30 years in town this April. Pacifica Pizza has become a staple in the area, and churns out hundreds of pies a day. But, surprisingly, Iacopetti's hands rarely, if ever, touch any of them.
Iacopetti's domain exists behind Pacifica's six large brick pizza ovens, outside of customer view, where Pacifica Pizza bridges the gap between a hometown, mom 'n pop pizza joint and a gourmet Italian restaurant. Iacopetti oversees the preparation for their more than a dozen spaghetti dishes, makes tiramisu batter from scratch, and prepares Pacifica Pizza's sauces, olive oil batches, and spice combinations each day, in addition to cooking many of the actual meals. It might sound like hard work, but Iacopetti has been working in restaurants for more than a half-century and says he still looks forward to it getting up in the morning each day.
"For me, any dish is good when you love to do it—when you do something with love," Iacopetti said. "You can make anything good with love, it's the best ingredient for the kitchen. But the Italian herbs, they help, of course."
Since it first started in 1985, Pacifica Pizza has tried to slowly expand beyond the typical pizza delivery place formula, founder and owner Jeff Cromer said. It started adding pasta dishes little by little and can now accommodate anyone seeking a full Italian meal, from appetizers through dessert. And the crew at Pacifica isn't done yet—Cromer loves to try new avenues, and said he'll keep expanding his restaurant's repertoire for as long as it makes sense to, given that they spend the extra dollar to get high-quality food.
"There are a lot of chain pizza places out there, but there isn't much difference in taste between them—they're all using cheap stuff," Cromer said. "You have to use top stuff with everything, from the pepperoni, to the flour in the dough."
To research this article, Local Happenings took the opportunity to try a range of menu items, so we could report back to our hungry readers. Here are the results:
Pepperoni Pizza
In order to get a gauge on a good pizza place, you first have to try their take on pizza in its simplest form: the old school cheese, bread, sauce, and pepperoni pie. And Pacifica Pizza did a lot of things right here. The crust was a nice mix between classic Italian-thin and the extra-doughy variety. The toppings were ample, which is one of the most important variables when dealing with pizzas that have a simple formula such as this. And the sauce was mildly spicy with a nice consistency.
Barbecue Chicken Pizza
The barbecue chicken pizza is a personal favorite, and if it weren't at the top of my list already, the fact that it automatically comes with an ounce or two of bacon would easily seal the deal. Barbecue chicken pizzas are on the outlandish side, because listing the ingredients—bread, marinated chicken, hefty amounts of barbecue sauce, red and green onions, and the aforementioned bacon—sounds more like the recipe for a sandwich at Kinder's than a pizza. But Pacifica Pizza pulled it off well, and the addition of green onions was a nice touch.
Other notables
The Barbecue chicken was just one of several meat-heavy wonders that Pacifica Pizza offers, most notably among them: "The Heart Attack Special," which offers up seven different kinds of meat from three different kinds of animals, all on a single pie. But Pacifica Pizza also offers gourmet veggie pizzas, which are the perfect opposite of the Heart Attack Special, offering a multitude of sautéed and marinated veggies, but no meat.
"We have produce delivered at least three times a week—everything is fresh," Cromer said. "I serve what I like to eat."
Garlic Sticks
Pacifica Pizza's garlic sticks don't jump out at you off of their menu, but they're actually one of most notable and scrumptious items the restaurant has to offer. They could easily be mistaken for a medium, square, cheese pizza cut into a bunch of 1" by 3" pieces, but upon tasting them you realize there is a lot more to it than that. The sticks are loaded with salty garlic sauce and cheese, lightly cooked to ensure maximum doughiness, and with a healthy amount of extra cheese sprinkled on top for good measure. They're only a couple dollars extra and go great with anything on the menu.
In addition, Pacifica Pizza has plenty of garlic bread, prepared with cheese, along with several spices and olive oil.
Pasta
Out of Pacifica Pizza's dozen pasta items, eight of them are Iacopetti's own creation, and he takes a lot of pride in doing them right.
Most notable among his creations are the Lasagna al Ragu, a well-balanced meaty and saucy dish, and the linguine alle vongole, making them probably the only pizza place in town to stock clams.
Spaghetti alla Boscaiola
This one is excellent—an example of Pacifica Pizza raising the bar. For those who never heard of it, pancetta is a leaner, Italian take on bacon, and it's used to complete a number of excellent pasta meals, including this one. The dish is a nice balance between the tomato basil sauce, sizable portions of pancetta, and tasty mushrooms. It's cooked with white wine, garlic, onions, parsley, and a mix of spices added for flavor. Italians tend to pile on the Parmesan too, and they know best in this case, so don't be shy about giving that a try.
Spaghetti alla Bolognese
This is a simple spaghetti, sauce and ground beef dish, and is also offered with penne and various other shapes of pasta. This one may seem simple, but there is a world of difference when it's cooked by someone like Iacopetti, who has spent a lifetime working out the subtleties, like how much salt to add, or how watery the sauce should be. Pacifica Pizza cooks their sauce for several hours a day, ensuring good taste and texture. But if tomatoes aren't your thing, the restaurant offers a Pesto sauce substitution for any of the pasta.
"I've been in the pizza business since I was 14," Cromer said. "I like to do things the old school way, with a focus on making everything the best quality. If you're gonna sell something, make it good."
Pacifica Pizza offers full catering services, and they also have a flat delivery rate of $2, whether you order a small pizza, or pack their trunk full of spaghetti. Their menu can be found online, at http://pacificapizza.com/uploaded_PDF/10092014BeniciaPasta.pdf
Pacifica Pizza is located at 915 First Street in Benicia, and you can call them at (707) 746-1790 anytime during regular business hours to order anything off their menu. Visit www.pacificapizza.com for more information.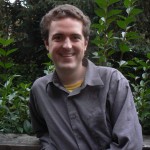 Nate Gartrell grew up in Benicia, studied journalism in college, and has written for a handful of media outlets since age 15. He aspires to visit all 30 Major League Baseball stadiums and to hit the trifecta at the horse track.