Benicia storeowner Stan Houston has found a way to double-up when it comes to helping local kids exceed at music, science, and art. His store — aptly called Mozart, Einstein & Me — sells instruments, art, board games, science kits, and music lessons. All the profits get donated to local music programs, and music lessons for children in need.
"You're not going to find a store like this anywhere, with people working for free," Houston said. "I've never taken home a dime in 10 years."
Houston took over Mozart, Einstein & Me a decade ago, when it was known by a different name and occupied a different building in town. When Houston took over the business, he had a solid income from his work in the plastics industry. He saw the music store as a opportunity to help others. He has since expanded the store, opening a branch in downtown Livermore.
"For 10 years, we've donated all the profits to the school districts that we have stores in." Houston said. "We do it either with band programs or scholarships. If your son needs a trumpet, and he can't afford a trumpet, we'll give it to you. We want to make sure that any extra money goes to the community."
Recently, the store has helped sponsor a local band program at St. Patrick's in Benicia, as well as other local schools.
Mozart, Einstein & Me used to be known as ABC Music Store & Academy, and it has been in Benicia for twenty years, and now occupies a slot on First Street.  Many locals bought their first instruments there, when the store was located at the Southampton shopping center, back when it was almost fully dedicated to peddling instruments, sheet music, and lessons at a variety of instruments.
"Up until three years, it was strictly a music store," Houston said.
But then the industry changed; after the recession hit, instrument sales went down. But as they decreased, music customers started switching over to the online shopping, making it harder for independently owned stores to make a profit.
"As our sales went down, internet sales went up, and it was like, 'Whoa!'," Houston said. "This chasm just started to widen."
Once it became clear that a majority of instrument sales were happening online, Houston said he was faced with a choice: evolve the store or close his doors.
"We have a lot of obligations to meet, so that wasn't an option," Houston said.
But Houston and his wife didn't want to betray the original mission of the store: to boost performing arts and creativity.
"Music activates the right side of the brain, so we asked, 'Well what else does?'" Houston said. "We settled on music, science and art, and then we needed a new name that reflects the new platform."
Now, while the store still has walls covered with guitars and ample studio space for private lessons, it also has sections dedicated to kids, from toddlers to early teens. There are plenty of science kits, do-it-yourself projects, and games, like easy-to-assemble motion detectors, dartboard sets and 3-D puzzles.
"It has turned out to be grandma or grandpa's favorite store," Houston said. "Right now we have a lot of people who are struggling to raise a family, but the grandparents have discretionary income. We have a lot of grandparents who pay for music lessons, but are also looking all the time for gifts for their grandkids. It's a great way to be the cool grandparent!"
Mozart, Einstein & Me also creates and stocks its own art, as well as showcasing the work of local artists. They've even designed and etched their own series of glasses and other glassware.
A good chunk of the store, though, is still dedicated to music. In addition to having instruments and sheet music available, more than half of the store's surface area has been split up into various studios for private lessons. The two branches have hundreds of students, and offer lessons in just about every brass or wind instrument, as well as a multitude of others. They've even got a percussion room though, according to Houston, for whatever reason drumming is a lot less popular than it used to be.
"We have about 175 private students who come through the Benicia store," Houston said. "We cover all the major band instruments, and we do a lot of guitar, violin, piano, voice, lots of things."
It wasn't just the instrument industry that took a hit after the recession—local music programs did too. In Houston's efforts to help buoy art and music, he has total control over which programs or people he chooses to help. Any folks in need are welcome to come in or call and ask for help paying for something to bolster his or her creative spirit.
"If someone comes to us and says, 'My daughter wants to take dance lessons, but we can't afford it, is there any way you can help us out?' We just ask them for their first page of their tax form. If we make a decision that they don't have enough money, then we take care of it," Houston said.
Mozart, Einstein & Me has two locations and, coincidentally, both are on First Street in their respective cities. After another expansion, the Benicia branch is located at its new home, 620 First Street, and is open Tuesday-Friday 11 a.m. to 6 p.m., and Saturdays 10 a.m. to 6 p.m. It is closed Sunday and Monday.
The Livermore branch is located at 2156 First Street and open seven days a week. It is open from 11 a.m. to 7 p.m. Monday-Thursday, from 11 a.m. to 8 p.m. on Friday, from 10 a.m. to 8 p.m. on Saturday, and from 11 a.m. to 5 p.m. on Sunday.
For more information, or to schedule music lessons, call (925) 443-1244 to reach the Livermore store, or call (707) 746-7565 to reach the Benicia store. You can also learn more information by visiting Mozart, Einstein & Me at www.abcmusicstores.com.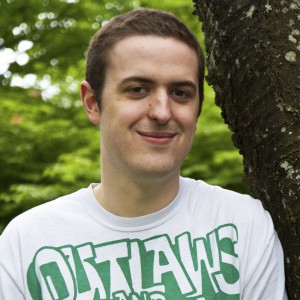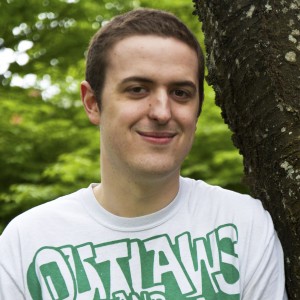 Nate Gartrell grew up in Benicia, studied journalism in college, and has written for a handful of media outlets since age 15. He aspires to visit all 30 Major League Baseball stadiums and to hit the trifecta at the horse track.