Over the past 70 years, Solano Community College (SCC) has become one of the top community colleges in the state. With locations in Fairfield, Vallejo, Vacaville and Travis Air Force Base, SCC is busier than ever and the sky is the limit. With so many exciting things going on, the Solano Community College Educational Foundation has decided to create an alumni association for the school. With tens of hundreds of thousands of names to start contacting, the epic search has only just begun.
"We want to establish an alumni association," said Curt Johnston, Executive Director for the Solano Community College Educational Foundation. "We're going to be going out into the community, seeking out individuals who want to participate. As we roll into the fall that's going to be one of the programs we're putting together: a marketing program around searching for alumni."
The SCC Educational Foundation was created in 1985 to raise funds that will support student and educational excellence at Solano Community College. Johnston hopes that by reaching out to the alumni they can begin to build an even stronger support system within the community on behalf of SCC. Last year they started the Distinguished Alumni Program, which is something they've never done before, as well as an Alumni of the Year program.
"Our alumni are leaders in business, education and government throughout Solano County," said Johnston. He begins to list numerous Solano Community College alums who have attained all sorts of important positions throughout all aspects of the county. "From the president and CEO of First Northern Bank (that's the largest employer in Dixon) to the general manager of the Valero Benicia refinery (which is one of the largest employers in the county) to very successful local business people," he said. "One consistency of many of these people we've identified is they are business leaders." Johnston also mentions Jack Anthony of 7 Flags Car Wash, Monty Hoover who is president and general manager of Gillespie's Abbey Carpet & Floor as well as president of the Fairfield-Suisun Chamber of Commerce, Andrea Garcia from Touro University, who is the current president of the Hispanic Chamber of Commerce. There are even some elected officials as well, like Skip Thomson, the District 5 Supervisor for Solano County, and Marc Tonnesen, who is the Solano County Assessor Recorder—the list goes on an on.
"Last year we had a dozen distinguished alumni, this year we recognized an additional 10. We'll do 10-12 a year," said Johnston. "That'll help build the ranks and build some affinity that people will want to associate with Solano College." But of course, in order to find the distinguished alumni, they have to find the general alumni population first. "We probably have at least a couple hundred thousand alumni in this area," Johnston said. "The purpose of this project is to identify them and to encourage people to pass on their contact information to reconnect to the college."
The California Community College system is actually the largest system of higher education in the United States with roughly 2.1 million students attending the 113 different community colleges. "Community colleges dwarf the UC and CSU system in terms of undergraduates," said Johnston. He did some research in 2012 to find that in the UC system, 28% of the undergraduates started in community college, in the CSU system 55% started at community college, and out of the STEM majors (STEM: Science, Technology, Engineering and Mathematics)—48% started at community college. "And when they get to the UC system they do every bit as well," he said. "Community colleges are even more important than they've ever been." Especially when it comes to finances.
"As higher education gets more expensive each and every day, and student loan debt gets out of control—community colleges are the wave," said Johnston. He hopes to reach out to the alumni for financial support at Solano Community College, but stresses that they're not looking at creating a dues-paying structure with the alumni. It's true that most graduates will often support their 4-year university first before their community college, he explains, "But this is where they got their start." And a donation of any size at the community college level can be impactful, especially now that SCC has earned the right to issue a 4-year bachelor's degree in bio manufacturing…?!
That's right. Solano College was one of 15 community colleges in California that was chosen to be part of the Baccalaureate Degree Pilot Program. "Each college was only allowed to have one bachelor degree, so we can only issue a BA in one program," said Johnston. He expects it to be quite a success and looks forward to the program expanding more and more. Until then, the current incoming freshman in this Fall 2015 semester will be the first students to graduate from Solano Community College with a 4-year degree in the school's 70-year history, and they get to do it at a remarkably low cost. "The tuition for all four years for that BA at Solano Community College is approximately $10,000—for all four years," said Johnston. Compared to the price of the UC and CSU systems which cost at least 10k or more per year, instead of per degree, that's quite a feat. "That's exactly what our mission is: To deliver high-quality, affordable education. And we're certainly doing that."
The Solano Promise Program is an example of how a relatively small donation can have a relatively huge impact on a student. "We're asking for $46, because that's the cost of one academic unit at Solano," Johnston said. "If they wanted to help a student with tuition for a three-unit class that'd be $150; an entire year of tuition is only $1,380—so a small donation at a community college can really make a big impact in the life of a student. That's really what we're trying to do is help support; reach out to the past generations to support the current generation."
There has been some major support to numerous aspects of the college as of late. Johnston says that in 2014 they were awarded a $200,000 grant by the National Science Foundation to develop curriculum for the biotech industry that is to be distributed nationwide. Last year the college also received a $600,000 grant for a 2+1 STEM program which funds a scholarship for two years at Solano Community College and another year at a 4-year university. And much more. "We're looking at nearly 2 million dollars in the last couple years to support our STEM programs and students," he said. The only thing missing from all this good news is the SCC alumni.
SCC Educational Foundation's alumni program is just now getting started. They've invested in software to communicate with their alumni, they're going through the college records to see who they can find, and they're trying to create a portal on their website where alumni can go online and input their contact information. "We have a list of names but we don't have current contact information," said Johnston. He urges any alumni that may be reading this to reach out and reconnect with their humble beginnings.
"It's an opportunity to connect with professors, connect with students that they may have known at the time, and to help the next generation of students," Johnston said. Alumni are certainly encouraged to make a donation, but they can also donate to volunteer their time. "Help with our alumni search, help us connect and, quite frankly, give us suggestions. We're going to be getting more information out to the public about our Distinguished Alumni Program so that we can recognize our graduates out in the community that are doing good works."
If you or someone you know attended Solano Community College for any period of time, reach out and see if there's some way you can contribute to the cause. "We need to promote the college and the impact it's made on the local community," said Johnston. "I think that's really important to do, because we are a community college, and we're a part of the community."
Right now the alumni website is still getting put together, but by the time you read this it may very well be all up and running. If not, keep checking back at alumni.solano.edu. If you have any questions about the alumni program or anything else regarding the Solano Community College Educational Foundation, you can call them at (707) 864-7177 or visit foundation.solano.edu.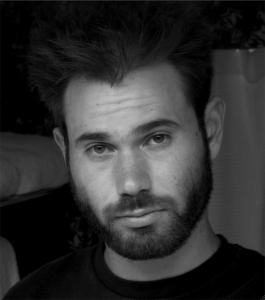 Larson is a writer/actor/comedian native to Vallejo who travels back and forth from Los Angeles way too much. He's desperate for attention and urges you to follow him on all social medias @MarsLegstrong. He lives for likes, please keep him healthy.