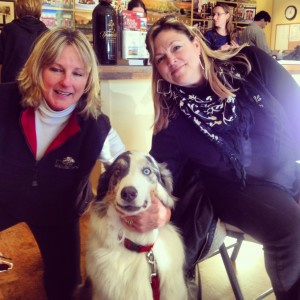 I was ready for a VERY busy day yesterday, but I really had not prepared for such a LONG day. I made it, and more than that I had a GREAT day. Meetings, appointments, even things I didn't have planned seemed to fall into place. Ben and I started off in Vallejo and Benicia, but continued up to Yountville to start passing out the Locals Choice Awards to the recipients and what fun we had. We are getting such a great response to this issue; it has definitely renewed my passion for our path.
The day was great but nothing prepared me for such a great night. The Wednesday Night Ramble at the Empress Theatre was off the charts! Over 30 musicians showed up to support the Empress in its fundraising campaign for new sound equipment. Awareness, more than anything else was important, and we packed the house! We have so much to be thankful for with this jewel in Vallejo's downtown. Can't wait for the next Ramble; it's only two weeks away!
Ready to start another day, early AM stretches and meditation; feed and walk Ben and away we go. . .