Did you ever realize that the bottle of extra virgin olive oil currently resting on your kitchen counter can fill much more than your bread-dipping platter or your vial of salad dressing?
Just ask three neighborhood innovators of the olive-oil art who have joined other nearby visionaries to help create a whole new, rich, agricultural tradition and industry standing proudly next to our already world-renowned yearly grape bounty and whose product can rival the best that even Europe can offer.
Ann Sievers, co-owner of Fairfield's Il Fiorello Olive Oil Company, has discovered some delicious pairings with her 15 farm-grown Italian, Spanish and French varietals, like when she pours some of her resulting pungent Italian frantoio oil onto a sizzling, just-off-the-grill steak. Or her velvety and silky leccino with just an added touch of lemon onto some fresh pasta and baked potatoes.
Ryan MacDonnell-Bracher, on the other hand, who runs Rutherford's Round Pond Estates, which features not only wines but locally grown foods and their very vital olive oil company, has found many other unique applications for their own olive oils. According to Ryan, she enjoys using the Italian estate blend on spicy dishes she prepares, her Spanish blend on her kids' ice cream, and her blood-orange oil on fresh, wild salmon.
And then there's Lissa Ross, owner of her own smaller-growing but still backyard-Napa-based Our Three Olives, who produces a spicy blend of her Italian and Greek oils that she markets online and on her Facebook page. She savors drizzling some on mashed potatoes, spinach and for marinating meats.
In all cases these three producers realize the crucial stages that are needed to create their own unique product typical of what is needed to fully enjoy these pairings. That process, used by many with some variations, comprises certain crucial stages needed to render the most succulent result.
It all begins with a successful harvest, which minimizes as much as possible the time from tree to the milling and storing steps, hopefully within several hours at most.  The shorter the period the more that freshness is preserved. Climatological variations will also affect the condition of the fruit yielded.
Also crucial is the stage of maturation at which these olives are gathered from their source.
"If the olive is young you get a very beautiful robust powerful oil," explains Sievers. "This is when Italian olives are usually picked.  The Spanish ones are often collected later and you usually get a much richer, buttery result."
She adds: "I'm often asked how to grow green or black varieties. People don't realize that they're from the same source. The olive is green when it is picked in its early stages and just turns black as it ripens."
(Both Ann and Ryan feature both varieties while Lissa Ross utilizes an olive that is often two-toned, signifying its mid-season nature.)
While Lissa collects her backyard bounty with family, friends and a few hired workers during the October through December harvest times, and then sends them out to be processed elsewhere, the more formidable operations have much larger scaled onsite activities.
Next usually follows an intense washing of the crop just brought in, particularly to make sure that leaves and other surrounding debris are removed, and then the olives move on to their source of crushing: either a stone or hammer mill.
The former, used since antiquity, would see two huge one-ton stones rotating against each other and smashing the fruits into a mushy paste. The latter device is formed more like a container with knives inside that actually cut, rather than smash, the olives into pieces creating a different result.
"The stone mill tends to be gentle and those oils will have a more buttery taste, while the hammer mill will result in a more spicy, peppery outcome," says MacDonnell-Bracher.  She will go with either one depending on which flavor she is seeking.
What happens next is a kneading stage, where the substance is now sent to a malaxator, a tank unit with big mixing arms which churns for close to an hour, during which time the enzymes within the crushed substance will cause the oil to separate and rise to the top.
After this separation, modern technology is brought in to speed up the extraction as a large centrifuge is used to spin the paste extremely rapidly, separating the waste material left, (often to be used as compost), and set the oil onto its own path.  Then a second, even more rapid one, (up to 7000 rpm in Il Fiorello's case) is employed which removes any remaining water and residue.
"And after all that, what comes out," says MacDonnell-Bracher, "Is our liquid gold."
At completion, it is time to store this precious reserve until purchases are desired and the bottling can occur. To that end, large stainless steel tanks are used where the oil is kept free from degradation by the removal of oxygen while maintaining it at a comfortable temperature between 55 and 60 degrees.
When the desire is to create a special blend, different methods can also be employed; some at the start or at the end of the entire sequence.
As for examples of new flavors stemming from the beginning stage, Il Fiorello reports using different varieties of indigenous olives for their new French blend, while Round Pond will regularly mix in the peels of their blood oranges and of Meyer lemons with olives to achieve each particular oil.
And as for creating their very special Italian and Spanish blends, these are accomplished at the end of the entire production cycle when separate varietals are mixed and sampled in-house to determine which best flavor is created for that new post-harvest rendering.
In all cases these outstanding Napa and Suisun Valley homegrown creations bear the name "extra virgin."  Such a prestigious label does not come easily as the process to achieve that name is a demanding one. Those wishing to pass that rigorous test must submit their product to a tough chemical-screening lab test, which includes degree of acidity, as well as to a sensory panel to determine among other factors its degree of bitterness, pungency and fruitiness.
(For more information check out the websites of these outstanding operations to discover not only the richness of their olive-based products springing from our very own native soil but also the richness of their many other offerings.  Round Pond Estates (www.roundpond.com) includes many of their unique olive oil products and info about their regular tours and special olive oil days.  Il Fiorello (www.ilfiorello.com) also describes in-depth tours while highlighting many of their oils as well as descriptions of their Kitchen In the Grove cooking classes, their Custom milling service and Community Milling Day. Finally, Our Three Olives, (www.ourthreeolives.com) provides history of the company and their oils and dipping seasonings that can be ordered online).
It's all right here at your doorstep so enjoy, sample and savor!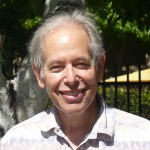 Les Honig is a features freelancer and former journalism teacher from back East who relocated to the OC before landing in Benicia to savor the joys of Northern California living.