A new season for minor league baseball, The Vallejo Admirals
During a hot morning in late April, more than 100 young men made their way to a Vallejo baseball diamond, each waiting patiently in line to audition as a group of local scouts watched on. They were all pining for a shot to play for the Pacific Association of Baseball Clubs, an independent league based in California that offers its players an average salary of about $600 a month. There are only four teams in the league: The Sonoma Stompers, the San Rafael Pacifics, the Pittsburg Diamonds, and the Vallejo Admirals. Besides that, only a small handful of spots were open. Each who auditioned had to know that their chances of making a team were around 10 percent, or less.
But they still turned out and, as a matter of fact, hundreds of players from all over the world have flocked to the Pacific Association in recent years, including a few former major leaguers. Many who come to play are hoping for a chance to make it to "the show," but a lot are simply doing it for the love of the game.
"If you love baseball, you don't play it for the money; it's something that's played with your heart," newly appointed Admirals Manager Mike Samuels said. "Willie Mays told me he wouldn't pay players a million dollars. I asked him why, and he said, 'Because if you're playing baseball for the money, you should be doing something else.'"
The 2016 Admirals season began on May 31, and will end August 28. Due to the small size of the league each season is broken into halves and the leaders from each half compete during a championship game at the end. Those familiar with the league say the skill level is comparable to Double-A minor league baseball, and some former league players have been drafted into affiliate ball.
"Even for us working in the front office or things like that—I'm in it to climb the levels of broadcasting and media relations," Admirals broadcaster and media relations director Tim Fitzgerald said. "We're all in it to start that path, to start in rookie ball and work your way up."
In the olden days, before Major League Baseball came here, California was a hub for independent baseball leagues year-round, with long-forgotten team names like the San Francisco Seals, the Oakland Oaks, or the Sacramento Solons. Many who played for those teams went on to become major leaguers, while others retired and spent their days plowing farms or forming their own mom and pop shops. There was even a winter league in Southern California that became the first in the nation to be integrated (and ended the same year Jackie Robinson made his debut for the Brooklyn Dodgers). But nowadays, only a handful of independent leagues exist around the country.
Going into this season, the Admirals' front office was optimistic of the team's chances of putting up a winning record. They've ramped up their scouting efforts, even traveling as far as Florida to snag players from Major League Spring Training, and re-signing key players from last year.
"We're evolving in everything we do," owner (and local real estate agent) Kevin Reilly said.
They've also been stepping up their sponsorship game, and as Reilly pointed out, "If you're clever, you won't ever have to buy a ticket." That's because the Admirals front office has handed out hundreds of tickets to local sponsors, like Gracie's restaurant, the Mare Island Dry Dock, Sprankles Village Deli in Benicia, and Gentleman Jim's Sports Bar to name a few. Generally, customers of Admirals sponsors who ask for free tickets will get them, so any baseball fans that happen to traverse those places in the next couple weeks, don't forget!
The Admirals are coming off a year that saw them finish last place in the league with a 25-53 record, but the year had a few highlights. Among them, the Admirals completed the season with a victory against former Oakland A's slugger Jose Canseco, who took the mound that day as a starting pitcher for the Diamonds. Coincidentally, the Diamonds also signed former A's 2nd baseman Tony Phillips (who has since passed away) last year, and he played what turned out to be his last game as a pro ball player against the Admirals at Wilson Park.
During the offseason, Reilly took full ownership of the team following a public fallout involving former owner Kathy Beistel. He has since made a number of offseason changes, including hiring Samuels — an Admirals coach since 2013 — to replace last year's manger, Garry Templeton II. Samuels, a former Reds prospect, has been involved in Solano County baseball for decades. He's a colorful character whose passion for baseball and competitive spirit shine through.
"I don't go on baseball fields to lose, and I don't put guys on the field who are gonna embarrass me," Samuels said. "If I see a ballplayer, I wanna know that guy can get on the field with me."
The Admirals are also bringing more to the off-field aspect of the game. They've acquired a hot dog warmer that was used for years in Candlestick Park and they're stepping up the between-innings entertainment, with public calls for local acts to audition and with plans to set up an entertainment stage behind the visitors' dugout at Vallejo's Wilson Park (the Admirals Home). They'll also have discounts available on Tuesdays, they're coordinating with Vino Godfather Winery for "Winesday Wednesdays" (where Italian food will be served), and beer promotions for "Thirsty Thursdays," where they'll offer sausages and other German selections.
"We want to deliver a sense of value for coming to the ballpark, and we have that with everything we do," Reilly said. "For five or 10 bucks, we want to give folks a great game, some great food, and then you're back in your house in five minutes."
The Admirals will be playing 38 home games in June-August. All home games will be played at Wilson Park, located at 119 Stewart Street in Vallejo.
They are also looking for local talent for between-innings entertainment, so if you're an entertainer or know someone who is, email Fitzgerald at tfitzgerald@vallejoadmirals.com.
For more information or to buy tickets, call (707) 647-1111 or swing by the Admirals front office at 444 Georgia Street, in downtown Vallejo. It's open 9 a.m. to 5 p.m. Monday-Friday, and 9 a.m. to 2 p.m. on weekends. You can also visit www.vallejoadmirals.com .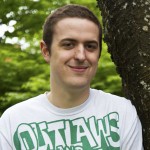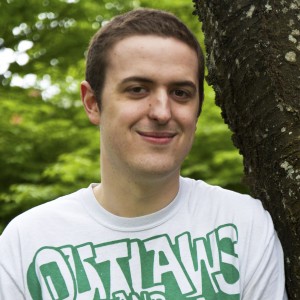 Nate Gartrell grew up in Benicia, studied journalism in college, and has written for a handful of media outlets since age 15. He aspires to visit all 30 Major League Baseball stadiums and to hit the trifecta at the horse track.