Education: A Private Matter?

Is it the smaller class sizes and low student/teacher ratio? Perhaps it's the wide variety of arts and athletic extracurriculars, or maybe it's simply family tradition.  Whatever the rationale, there are many reasons why families choose a private school education for their children.
"I think everything really boils down to the smaller environment," says Lafayette resident Nicola Hemmerling, who currently has two boys attending Bentley – the Lafayette private school known for academic excellence. (Her two older boys are Bentley grads and are now attending college.) "Teachers have very close, caring relationships with students. Small class sizes allow for a vibrant, discussion-based style of learning. One of my boys also describes Bentley as a place where he can really be himself, and not try to fit into any particular group: 'It's much less cliquey,' he says."
Mary Murphy, Director of Communications at Seven Hills School, cites this sort of diversity as just one of the appealing factors for which families choose this independent preschool through 8th grade private school, located on nine acres of former ranchland, just up the hill from Heather Farm Park in Walnut Creek. "Seven Hills students are a diverse bunch, along racial, ethnic, socioeconomic and family structure lines," says Murphy. "There is no specific profile. What Seven Hills families have in common though is the belief that, from the preschool play yard all the way through the 8th grade trip to Japan, our teachers have created an academic environment in which curiosity, exploration, experimentation, responsible risk, creative problem-solving, success and failure are all part of a foundational learning experience. It all starts here."
With pride, Murphy points out one of the more ethereal features of her school – the sheer beauty of the surroundings. With a creek running through the playgrounds, gardens here and there, and views of Mt. Diablo and its foothills at every turn, there is plenty of space to explore.
But it takes more than beauty and small class sizes to lure families to spend hard-earned money on hefty annual tuition fees rather than education that is offered freely in the public sector. In the three counties served by this publication, there are 31 public school districts, encompassing a multitude of elementary, middle and high schools. Several of these public school districts are consistently rated among the top in the state. Lamorinda and Diablo corridor residents routinely cite the excellent public schools as the number one reason for their move to the area. "Many high-performing public schools/districts demonstrate outstanding student success," says retired Acalanes Unified High School District Superintendent John Stockton. "Unfortunately, private schools are not subject to the same level of assessment required of public schools. There are many high schools that offer highly successful advanced placement programs, experience great student success in college entrance exams and demonstrate exemplary student achievement on standardized assessments, while serving diverse communities."
Stockton, who now consults on education issues, also notes that many private schools are cost prohibitive to the average-income family, citing that some Bay Area private schools cost more than public post-secondary schools. "I do believe that parents are justified in seeking out the school environment in which their students will achieve their full potential," says Stockton. "However, I do believe that public schools can provide excellent educational experiences for almost every student."
Nicola Hemmerling concedes that public high schools offer a lot more bells and whistles than the smaller private schools. Big bands, football teams with homecoming hype, and large musical and theater productions are typical high school aspects that her boys miss. She also cites the social convenience of a local student body. "With classmates in your neighborhood, getting together with school friends is easy," she says.
At St. Patrick-St. Vincent diocesan Catholic preparatory high school in Vallejo, students typically score above the national, state and local averages on tests such as the PSAT, SAT and ACT. Virtually all of the graduating seniors go on to college with approximately 70% of the class going straight to four-year colleges. The student body is an ethnically diverse group composed of 530 boys and girls. Students enjoy class sizes ranging in number from 24 to 32 students.
Sheila Williams, director of admissions at St. Patrick-St. Vincent, is a third generation alumna of the school and the parent of two children who have had the SPSV experience. "My daughter, a recent graduate and currently a freshman in the UC system, would say that she was able to really develop and hone her skills as a writer at SPSV," says Williams, whose son is currently a sophomore at SPSV. "And my son enjoys the classroom, but his true passion is on the playing field." SPSV produces student athletes – there were 10 college signings last year from the school. Over 70% of the student body is involved in sports and an even higher percentage participates in multiple extracurricular activities.
Though Williams cites the previous statistics as reason enough for families to choose SPSV, she references "community" as a major factor. "SPSV grads make connections to classmates, faculty and staff that will last a lifetime," she says. "I still have close contact with many of my classmates 26 years after graduating. I see many of the kids who graduated around me hold positions of leadership in our grammar schools, civic groups, even raising money for local and national charities. We currently have more than 17 alumni who have returned to SPSV to work as faculty/staff and many more who help coach."
At Seven Hills (which celebrates its 50th anniversary next fall), faculty and staff often say it's the teachers who create the school's special environment. "What we mean is that well-trained, experienced, motivated and engaged teachers, who are encouraged to find professional development opportunities and work in an environment of collaboration and collegiality, will bring all that perspective to bear in the classroom," says Murphy. "Our teachers have created an educational continuum on which a student moves from one grade to the next with great confidence and competence. Our teachers do not use state standards as a goal but just as a jumping-off point. This autonomy allows teachers to guide students in the mastery of content while teaching them to think critically, articulate clearly and express themselves uniquely."
With 384 students currently enrolled, Seven Hills is below state-mandated teacher/student ratios for each age. Kindergarten through 5th grade classes have 18 students while middle school classes count 19 per classroom. When asked what Seven Hills offers that a public school education cannot, Murphy cites a) a clearly stated mission, shared by administrators, teachers, parents and trustees, guides every decision; b) a strategic map for the future; c) financial stability; d) smaller class size; e) professional development that inspires and energizes their teachers; e) a tight parent community; f) teachers who love what they do; and g) a spirit of philanthropy, which funds physical and program improvements, as well as socio-economic diversity.
"Add to all of this, a warm, nurturing school community in which each child is really known and we graduate students who are ready academically, socially, and emotionally for their next academic adventure," says Murphy.
Sheila Williams acknowledges that while a student can receive a great education in a public school, many public schools are cutting back on enrichment and extracurricular activities due to state budget issues. SPSV fine arts programs such as drama, visual arts and choir are programs that are fully supported at her school. "SPSV students are able to take advantage of all that High School has to offer," she says. "We have seven award-winning choirs that have competed in Washington DC and Europe. We have 18 different sport programs. Students may be a part of our Campus Ministry, ASB or Retreat Team which participate in a school wide leadership program."
Noting the financial constraints that a private education might create for many, Williams acknowledges her own decision to invest in her children's education, "There are things that we as a family might not be able to do as a result of making this SPSV education a reality for our kids. But it is the right choice for our family and the investment has a superb rate of return."
A Third Choice – Charter Schools
In addition to traditional public schools and private options, there exists a third choice: Charter Schools. A charter school offers a twist on public education – there is no tuition and charters are open to any student and are funded with public dollars. The difference from traditional public schools is that charters are given the flexibility to make decisions at the school level, allocating budgets and designing curriculum to best meet the needs of the students attending the charter school. In a traditional public school, these decisions are made at the district level.
Another difference is that charter schools are schools of choice, meaning that parents and students choose to attend the charter school. They are not assigned as in the traditional district-run system. Families are making a decision that a charter school provides the curriculum, culture and learning environment in which their particular student will thrive. When demand for spots at a charter school exceeds the spots available, the charter school then holds a random lottery to determine which students will be offered a spot.
There are nine charter schools in Contra Costa County, five in Napa County and seven in Solano County. Adam Miller is Chief Operating Officer for the California Charter Schools Association where he provides management and strategic leadership, specifically in the areas of internal operations and membership services. Miller says that each parent and student have different reasons for attending a specific charter school depending on the student's needs and what the charter school offers. "The reasons will be as unique as each and every charter school," says Miller. "For example, reasons could vary from the emphasis on a college prep curriculum at a high school charter to a unique learning model such as Montessori at another charter, to an appreciation for the smaller school size at another.
"Generally speaking, parents appreciate the flexibility that a charter school has to align all of its resources to meet its mission of providing a high quality education to its specific group of students," continues Miller. "Parents also appreciate the increased accountability at charter schools. In exchange for more flexibility, charters have increased accountability. A charter school must continually seek renewal from its authorizer, usually on a five-year cycle. If the charter school does not meet certain benchmarks, for example, academic performance, the charter school may not be renewed, so the stakes are higher. Also, of course, as a school of choice, charter schools are accountable to parents. If the charter school is not providing a quality education to its students, the parents will vote with their feet, pulling the students out of the school. Charter schools empower parents."
For more information on California's diverse charter school choices, visit www.calcharters.org.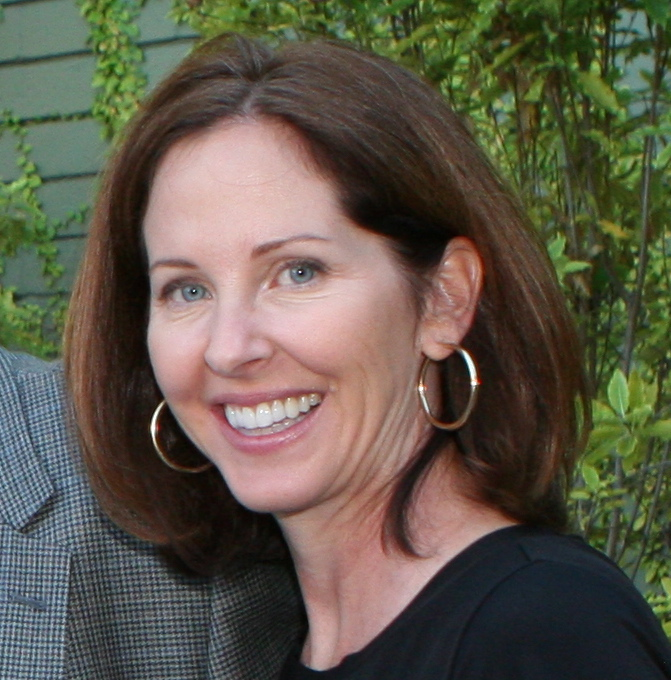 Fran Miller is a freelance writer and regular contributor to Lafayette, Alamo and Danville Today newspapers. She lives in Lafayette with her husband, Dan and two teenaged boys, Aaron and Ben.