Lack of Inventory Pushing Home Prices Up
The real estate market is getting squeezed by a lack of inventory of homes for sale.  A shortage of "move-in ready" homes and bidding wars over houses in good condition are leaving potential buyers scrambling to find a home to buy.  Housing inventories have sunk, leaving home shoppers with fewer options. Bidding wars are back.  Meanwhile, investors are snatching up bank-owned properties at bargains and new construction remains at historic lows.
Many buyers, who have been sitting on the fence, waiting for the right time to invest in a home, are feeling a greater urgency now to jump into the market, fueled by the low cost of borrowing money.  It seems as though almost every week there is another record broken for home mortgage interest rates.  This is creating enticement for prospective home buyers, driving them to get off the fence and generally increasing the sheer numbers of buyers who are in the market actively looking at and making offers on homes.
Mortgage applications for home purchases jumped 12.8 percent last week, reaching the highest volume since 2009, according to the Mortgage Bankers Association. Refinancing applications climbed 19.2 percent.
Meanwhile, the number of homes on the market continues to become a shrinking pool. Nationally, inventory of for-sale single-family homes, condos, townhomes, and co-ops dropped 20 percent in May compared to a year ago.
California metro areas are seeing some of the largest drops in inventories of for-sale homes.  From May 2011 to May of this year, the following metro areas have posted some of the highest drops in the country. Those metros are:
1. Oakland:  -56.60%
2. Fresno:  -48.76%
3. San Jose:  -40.80%
4. Stockton-Lodi:  -39.25%
5. San Francisco:  -38.90%
6. Sacramento:  -35.92%
Nationally, the number of for-sale homes was 2.5 million, which marks the lowest number for an April since 2006, according to National Association of REALTORS®' housing data.
In addition, professional investors bankrolled by private equity firms and hedge funds are pouncing on bank-owned homes, often turning them into rentals.
A lack of new construction also is constraining supply. In April the number of completed new single-family homes available for sale was at its lowest level since the Census Bureau began keeping track in 1973!
The inventory problem has been exacerbated by the plunge in home prices since the go-go years. Many people who bought at the top of the cycle are so deeply underwater, they can't get the price they need to sell and are therefore not bothering to put their homes on the market, and instead, choosing to wait.
Sellers Feeling Stronger
The sharp drop in inventory along with rock-bottom interest rates have helped stabilize even some of the hardest-hit markets. While buyers are suddenly feeling a sense of urgency, sellers are feeling they can wait.  Properties are selling faster with the number of days a home sits on the market before it sells decreasing.
This situation has also increased the number of offers on desirable homes.  Depending on the price and area, some buyers are finding themselves in multiple offer situations in which there are more than 2 dozen other buyers!  Many first time home buyers are frustrated because they're writing a lot of offers, but never getting into a contract.  When your chances of getting an offer accepted are 1 in 15, or worse, you're going to be writing a lot of offers.
To exacerbate the situation even more for first time buyers, some of those competing offers can be all cash offers or offer high down payments of 50% or more.  Many buyers, who feel they have worked so hard and saved to get their 20% down payment together, are finding that it's not as impressive to sellers as it used to be.  And FHA buyers – with a measly 3.5% down payment – are almost completely shut out from getting their offers accepted in this market, as sellers much of the time have too many other offers with much higher down payments.
Prices Rising
While inventories were on the decline, the national median list price was on the rise, inching up 3.17 percent in May compared to May 2011. Many homes are selling for above their asking price.  Depending on the area and price point, some homes are selling for as much as 20% or more above the asking price.
Signs of recovery are evident in a growing number of markets that were once the epicenter of the housing crisis.  These Bay Area markets have seen these increases in home prices over one year ago:
Oakland:  10.15 percent
San Jose:  5.20 percent
Sacramento:  4.50 percent
Loan Modifications & Short Sales
The U.S. Department of Justice (DOJ) and the California State Attorneys General have agreed to a global settlement with the largest mortgage servicers. Under the agreement, the mortgage servicers will:
•Implement a new modification program that offers principal reduction to qualified customers.
•Work to lower interest rates to provide reduced payments for eligible homeowners who are current on their payments but owe more than the current value of their homes.
If you're a home owner, there may be an avenue out of your negative equity.  Consider communicating with your mortgage servicer to see if you qualify for their new loan modification program.
There may be some relief for short sales, which have suffered from a lengthy process which is far from "short". Fannie Mae and Freddie Mac have passed down some new rules for loans backed by them.  There will now be strict timelines for the loan servicer to respond to an offer from a buyer.  This will hopefully shorten the often lengthy time it takes to find out if a buyer's offer will – or will not – be accepted by the lender behind a home owner attempting a short sale.  It is the lender who ultimately makes the decision.
Signs of a Pending 'Foreclosure Wave'?
Foreclosure filings — which include default notices, scheduled auctions and bank repossessions — soared 9 percent in May from the previous month. The pick-up in foreclosures for the month marked the first monthly increase since January and had some in the housing industry saying that the "foreclosure wave", as predicted, has finally made landfall.
Following a $26 billion mortgage settlement in April between the nation's five largest banks and state attorneys general, the industry had predicted that foreclosures would rise this summer. Bank repossessions soared seven percent in May. Foreclosure starts were also on the rise, jumping 12 percent from April and were 16 percent higher than they were compared to May of last year.
It's still going to be a bumpy ride down to the bottom of this foreclosure cycle.
The number of short sales continues to grow. The higher percentage of foreclosure starts in May will likely end up as short sales or auction sales rather than bank repossessions. Disposing of distressed homes by a pre-foreclosure short sale can benefit lenders and servicers because pre-foreclosure homes sell at a higher average price point than bank-owned (REO) homes.  The average price of a pre-foreclosure (Short Sale) home in the first quarter sold for more than $27,000 higher than the average price of a bank-owned (REO) home.
Pre-Qualification vs. Pre-Approval
As the housing market is warming up, with multiple offers becoming more commonplace, buyers who want an advantage in the bidding process will need more than a mortgage prequalification – they will need a preapproval. The differences between mortgage prequalification and preapproval are significant.
Prequalifying for a mortgage is based solely on what a borrower tells their loan officer or broker about his/her earnings, credit score and total assets, including what is available for a down payment.
By contrast, a preapproval requires a borrower to provide documentation of his/her income and assets. The lender typically pulls the borrower's credit report and score, while the borrower gathers together almost everything else needed for the actual mortgage underwriting: W-2 wage statements; 1099s; recent pay stubs; bank statements; and statements from Individual Retirement Accounts and 401(k)s; and other assets that could show the borrower has the resources to buy and maintain a home.
With so many homes receiving multiple offers, a preapproval is more important in today's marketplace for buyers who want to be successful.  Getting a preapproval is the first step – even before looking at homes – in the buying process. Make sure you ask your loan agent for a preapproval, not just a prequalification.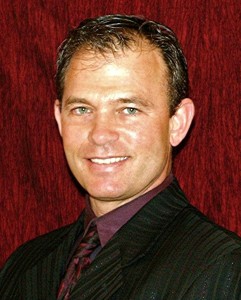 Tomaj Trenda is a full-time REALTOR®, investor and educator with Better Homes Realty, specializing in the East Bay. He teaches workshops for Investors and First Time Buyers and Sellers.  If you'd like an invitation to his next Workshop, to comment on this article, or if you have any questions about the real estate market in your area, contact him at:  homes@tomajtrenda.com or call 925-284-9500 x234. Visit his website to see all homes for sale and other useful information at www.TomajTrenda.com. Better Homes Realty, 3701 Mt. Diablo Blvd., Lafayette, CA 94549