Elevate Your Estate
Get connected with the pros at the Vacaville Home and Garden Show
People local to the Vacaville area may have grown familiar with the Vacaville Total Home & Garden Show over the last 20 years. Under new ownership as of 2010, JN Productions, LLC is bringing it back again this year, not once, but twice. The first show is the usual time of year, April 20-22. The second show will be a Fall Home and Garden Show, held in October. They also have two more events planned for October including an Oktoberfest and the Vaca Total Hunting & Fishing Expo. All events will be held at the Nut Tree in Vacaville.
"Fairfield, Vacaville, Vallejo, Dixon, Napa … We have all these areas, so we can provide a show that people can come to here, without having to drive to San Francisco or Sacramento," says Nicole Arabia, co-founder of JN Productions, formerly the Queen of Marketing. Queen of Marketing was developed to help local businesses plan events and promotions. When Arabia approached Bob Bock, creator of the home and garden show, she encountered an offer she couldn't refuse. "I contacted the owner and asked him if we could help him with his  marketing," she says. "Next thing we know, he asks us if we'd like to purchase the home and garden show. So we did."
The show was a big undertaking – so big that Arabia and her business partner, Jodi McGuire, co-founded JN Productions just for the show. "This was a huge leap going from a ribbon cutting to putting on a 300-exhibitor event," says Arabia. They weren't completely on their own, however, as Bock stayed in as a consultant for their first year. "He mentored us through that whole year to make sure that it was another successful year," says Arabia. Last year was JN Productions' first go as the sole producer of the event. "It was really good," she says. "We had 20,000 people come through in three days." They expect similar results this year.
As far as who should attend this show, the answer really is anyone. First-time homebuyers, investors that are purchasing a home that could be in foreclosure and needs some fixing up, and even current homeowners. "What we've noticed is the homeowners these days may not be doing heavy construction in their home," says Arabia. "A lot of homeowners are into taking it slow and getting back into just updating their homes—painting, new carpet, floor remodeling."
All sorts of exhibitors are expected at the event as well. "From painting to electrical to landscaping," says Arabia. Insulation companies, glass companies, awning systems, solar, bathroom, spa companies, pool companies, construction companies, the whole gamut. Brandy Davis, Marketing Assistant for JN Productions, adds, "We do have arts and crafts as well, it's not just all big construction, heating and air. We also have barbecues, patio furniture, knick knacks, all kinds of stuff that you would consider at an arts and crafts fair."
Arabia mentions that individuals who are looking to do some work on their home might want to wait until the home and garden show, as they could find a better deal for what they're looking for. "A lot of these vendors will have special discount pricing just for the show," she says. "Check out the show before you get into something; a lot of these vendors come with their ideas too." And Davis agrees. "If there's anything you want to do with your home, any ideas, there's going to be so many people there," she says. "You don't actually have to buy anything if you don't want to, but you're going to have all these people that are specialists in their field, so you'll actually be able to go in there and ask."
They haven't forgotten about the younger members of the community either. Kids Growing Strong will have their own corner at the event and will have activities for children. Solano Agriculture will be present, handing out seed packets for people to take home. There will also be planting opportunities for kids. "They can plant something at the show and then take that with them," says Davis. "Also, we're partnering up with Home Depot so they'll have a booth there and the kids can interact with them. Painting on tiles, different things like that."
Something new to the event this year is the presence of BatBuilder.com. "They have this crazy, amazing car," says Arabia. She describes is as a combination of the batmobile and a battlebot. "That's a huge draw for kids," she says. "We're trying to have a little bit of everything for everyone." And if you're not sold yet, most people like food and beer, which will also be present. "We've got some really great food vendors, and beer gardens as well."
Another new thing this year is the timing of the event. "This year Earth Day falls on the Sunday of the show," says Davis. "We are letting all of our clients know that it's Earth Day and we're hoping they might do something special." So make sure to bring some sustainability questions with you as well.
"One of the things that we really hope people will walk away with is a knowledge of businesses that are around this area," says Davis. "We're hoping that people that want to make changes or improvements on their home will be able to do so by way of our show because of certain discounts. Overall it's just helping out the community."
Admission to the event is $7 for adults. $2 for kids age 12 and under. There's also a $2 off coupon in their directory that can be picked up at Home Depot stores throughout Solano County. Keep up with their latest news at www.vacahomeshow.com.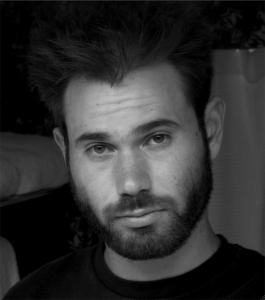 Matt Larson is a writer/actor/comedian who shamelessly promotes his Vallejo Comedy shows in his byline. He encourages you to visit www.vallejocomedy.com. Woot!