The media has been giving a lot of attention to a real estate market that is changing, but there's a lot of misinformation floating around in the media about the current situation. Some reports lack detail, while others take either too narrow or too broad a focus, so it's hard to get a true picture of what the market is truly doing. I've even heard some people say that the market is "really hot" right now. But, is it?
Home sales prices have been rising in most areas and in most price points, but this is due to a real lack of inventory of homes on the market, while other factors—such as rising incomes and plentiful jobs—that would indicate a truly healthy housing market, do not seem to be contributing to this rise in home sales prices. There are fewer buyers looking for homes than a year ago and there are fewer houses for sale than a year ago. Across the entire Bay Area, the number of homes for sale is down from 40,906 in July, 2013, to 38,102 in July, 2014, a decrease of 6%. Also, the number of homes that have sold has also decreased from year to year: The yearly sales from July 2012-July 2013 was 32,444 homes sold. From July 2013-July 2014, total homes sold is 27,878; a decrease of 14%.
The good news (for sellers, anyway) is that the average price of homes that have sold in the past year has increased by 20% and the median sales price has risen 23%. This is an average, taken across all price points, property types (detached homes, condos and townhouses) and all Bay Area counties. This is good news for sellers who have been underwater for many years, allowing some people to be able to sell without doing a "short sale", or without getting a "notice of default" from their bank, and having to deal with derogatory credit report information, or worse, being foreclosed upon.
More good news for sellers is that the average amount of days a home sits on the market prior to selling has been dropping steadily since January of this year, going from an average of 42 days on market down to 22 days. This has been giving seller's more confidence to push their prices up, and many have been able to get their asking price, or even above it, with many homes receiving multiple offers.
However many buyers who are watching this scenario are opting out of buying right now due to a perception that there is another bubble forming, and they believe prices will deflate again. Another factor in the smaller number of buyers shopping is due to strict lending standards by mortgage providers, making it still very difficult for many buyers to acquire a home loan.
What's coming in the years ahead? According to mortgage industry reporting agencies we are still not out of the storm. There are still a lot of homeowners underwater and a lot of foreclosure properties to work through the system. And there is another, more ominous, cloud forming: The interest rates on Home Equity lines of credit, taken out during the housing bubble (2003-2007) and usually written for a 10-year term, are about to be reset at higher interest rates. Borrowers who chose to make interest-only payments on those home equity lines will have to start paying on the principle balance as well, which could double the amount some borrowers will have to pay monthly on these loans. There is some nervousness in the banking industry that this could cause another avalanche of foreclosures.
Will prices remain strong and continue to rise, or will a new wave of foreclosures and defaults begin to erode the gains experienced over the past year? The market may be hot right now, but it seems that there is a long way to go before a "balanced" real estate market is achieved and the home loan industry shakes off the "illness" caused by the excesses of the past to find true health and equilibrium. But, the real estate market and industry does seem to be heading in that direction.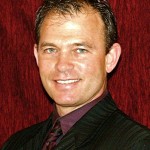 Tomaj Trenda, Broker/Owner of Better Homes Realty is a real estate educator, author and Top Producer in Contra Costa & Alameda counties. Feel free to contact him at 415-505-3536 or at homes@tomajtrenda.com.