Plastic Surgery is more than cosmetic
By Nate Gartrell
Imagine how it would feel to go through the unbelievable trauma of being shot in the head, miraculously surviving, then looking into the mirror and seeing a face you don't fully recognize. That's what happened to one local man last year, who sought out local plastic surgeon Barbara Persons, MD FACS with the seemingly impossible task of repairing severe damage to his face and skull.
However, in the ensuing weeks, Dr. Persons, of Persons Plastic Surgery in Lafayette, helped the man through a transformation that those who witnessed it say rendered the scar invisible. "With Dr. Persons' amazing care, attention to detail, and truly remarkable skills as a surgeon, the patient no longer has to look in the mirror and see the constant reminder of the violence he encountered," Trisha Camero said, a spokeswoman for the private practice. "His friends even said they cannot believe he had a gunshot wound to the face!"
Dr. Persons truly understands the gravity of such a scenario, as she's been through something similar herself, and it's what inspired the reconstructive and cosmetic surgery business. It happened in December 1992, when Dr. Persons was in medical school. She was driving to meet friends for a ski trip, a celebratory trip as they'd recently finished a semester, when a semi-truck plowed into her car. It was a horrible crash, and she was seriously injured. She ended up needing 14 reconstructive surgeries to fully recover. "Dr. Persons saw firsthand the transformative ability a plastic surgeon had … That's what started it all," Trisha said. "After that, she wanted to dedicate her life to making sure everyone feels like themselves again. It's her passion."
After completing medical school and serving two years on the US Public Health Service Corps—where she helped provide healthcare services on a Navajo reservation that was mostly without electricity and water—Dr. Persons decided to pursue the same field that had helped restore her life to normalcy after a tragedy. "My mom's a nurse, and I've known a lot of doctors. [Persons] is the most caring doctor I've ever encountered, and she's got an amazing team behind her," Trisha said. "She really stands out from the rest; she loves to teach others, she's really compassionate, and she has a kind heart."
Nowadays, Persons heads her own practice in Lafayette, the city where she grew up and went to school. Over the past 20 years, she has provided care for thousands over and made a name for herself. Her practice specializes in facelifts, necklifts, tummy tucks, breast augmentations, scar revisions, so-called "mommy makeovers," as well as non-surgical procedures like botox, laser hair removal, vein treatment, and dermal fillers. "We have so much to offer, and it's really organized; we offer different procedures on different days," Trisha said.
Dr. Persons and her staff make sure to keep up with the latest technological advancements, which constantly change, so the best bet is to check the practice's website for a full list of services. "She really gets excited about new technology, whether it makes the patient more comfortable, or helps perform the procedure better or more efficiently, she's on top of it," Trisha said.
This year, like last year, Persons Plastic Surgery won a Local Happenings Local's Choice Award in the healthcare category for Contra Costa County. The awards are decided by our readers voting for their favorites, and Persons has won several times, a sign of the practice's sterling reputation among those familiar with it. "We would like to sincerely thank our 6,000+ patients in the Bay Area for their continued support, encouragement, and loyalty," Dr. Persons said in response to the latest award. "Our patients are all amazing people with amazing hearts and have shown unbelievable gratitude to our staff over the years."
During the holiday season, Persons Plastic Surgery celebrated with a party and by temporarily knocking down its prices, significantly. If you missed that sale don't worry, the practice offers seasonal discounts throughout the year and they already have something for spring in the works. Persons Plastic Surgery also offer patients interest-free payment plans for those who can't pay everything upfront. "You should see how much people love and appreciate her, not just as a doctor, but as a person as well," Trisha said. "She has been doing this for over 20 years, and she still gets really excited about everything she does. It's amazing to see."
Persons Plastic Surgery is open five days a week from 9 a.m. to 5 p.m. It is located at 911 Moraga Road #205 in Lafayette. For additional information, like a full list of services or to schedule a consultation, visit www.personsplasticsurgery.com, email info@personsplasticsurgery.com, or call (925) 283-8811.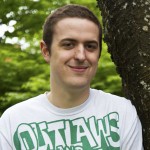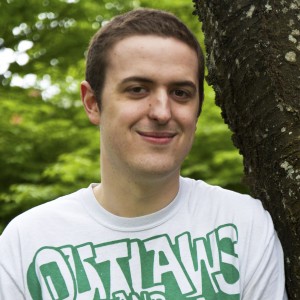 Nate Gartrell grew up in Benicia, studied journalism in college, and has written for a handful of media outlets since age 15. He aspires to visit all 30 Major League Baseball stadiums and to hit the trifecta at the horse track.