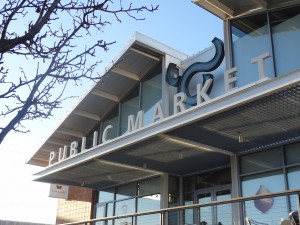 Since 2007 artisan vendors have gathered at the Oxbow Public Market to feature the best local products, satisfying the epicurean fancies of their Napa residents. Many restaurants have become established in this short time Oxbow has been operating, including Gott's Roadside, offering the great, American classic burger; Kitchen Door with multi-ethnic faire; Hog Island Oyster Company, serving bivalves on the half-shell; or C Casa with refined taqueria cuisine.
Visitors can also find spices at the Whole Spice Company, chocolate at Anette's, olives and olive oil at The Olive Press, specialty teas at Tillerman Tea, and organic ice cream at Three Twins Ice Cream.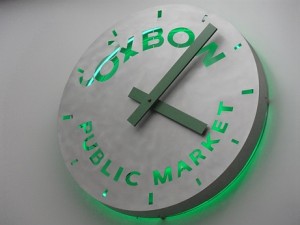 Even a brief visit continues to illustrate why the Oxbow Public Market is the centerpiece of Downtown Napa's redevelopment on both sides of the river.
610 1st St., Napa, CA 94559 • (707) 226-6529 • www.oxbowpublicmarket.com