In the 10 years since she and three other women formed the Girls on the Run Napa and Solano (GOTR) chapter, GOTR Executive Director and President of the Board Janet Todd has seen thousands of girls undergo a transformation after embarking on GOTR's 10-week program.
"It's incredible, over that time a young girl who's shy in the beginning, afraid to answer a question, by the end is itching to share and contribute," Todd said. "They're just growing so much stronger and more confident in who they are, and being comfortable sharing themselves with others."
Girls on the Run is a national organization dedicated to inspiring girls to gain confidence, learn about healthy living, and simply have fun. Its  mission statement says the organization seeks to create "a world where every girls knows and activates her limitless potential and is free to boldly pursue her dreams."
"On the first day, we have the girls come up with positive words to describe themselves that start with the same letter as their first name. Like, we had one who was 'Interesting Isabella,'" Todd said. "Over the years, I've had girls coming up to me who are through high school and still remember their adjective. So it sticks with them."
Its Solano and Napa county chapter was founded in 2006 with a class of about 30 girls. Since then, they've helped and educated more than 4,000 girls, working within local public schools, focusing on girls who come from low-income families. Their programs emphasize exercise, healthy eating, confidence, and compassion. Originally only based in Napa, GOTR expanded into Solano County 18 months ago and now work with numerous schools in both locations.
"When we first founded it 10 years ago it seemed mostly like something physical," Todd said of the program. "But then, when I dug deeper, I saw all these life activities and experiential learning games we're doing with them, and it takes the program to a whole new level. These activities and life skills we're teaching them are things I was learning as an adult in the corporate world."
They offer two 10-week courses each year, from March-May and from September-November, and are open to elementary and middle school students. The program consists of two 75-minute workshops per week and, as one might expect of a group called "Girls on the Run," many of the activities are centered on exercise and fitness training, culminating with a 5k run at the program's finale (which is open to the community). GOTR is holistic, in that instructors teach confidence and self-assertiveness, encourage participants to use "I feel" statements, stop gossip, and stand up to bullies. They also arrange meet ups and presentations from local role models in the community.
"We're inspiring girls to be joyful, confident, healthy, and caring," Todd said. "We even get into, with the middle school girls, how to expand your comfort zone so that you're helping others; so we get into random acts of kindness."
Speaking of acts of kindness, GOTR has an ongoing scholarship program and earlier this summer awarded $5,000 college scholarships to three girls—Isabelle Smith, Maria Palafox, and Katia Beckman—all of whom have been participating in GOTR classes since the third grade.
"I shared my hopes and fears with girls my own age, free from judgment," Smith wrote in a speech about her experience with GOTR. "The memory of feeling empowered and strong prompted me to volunteer as a coach. Being a coach opened my eyes to a wider world of female equality."
Todd gained an interest in GOTR after leaving the corporate world and said she joined this nonprofit specifically to help young girls fight negative stereotypes and advocate for gender equality. GOTR offers programs for elementary school students, but Todd noted the importance of the middle school programs, because, "that's when life can get a little funky for girls." One 2009 study showed girls as young as 10-11 start developing notions of the "ideal body," and another study in 2013 found that 47% of girls aged 11-14 said they'd refused to take part in certain extracurricular activities—like sports or performing arts—due to issues with self-esteem.
"We're trying to help young girls follow their dreams—whether that means to be the president of the United States, or a teacher, or an engineer—whatever that is," Todd said. "What's important is that they have the confidence and the ability to make that happen, and to be honest. A lot of women and girls are not quite there yet, but we're hoping to change the conversation. That's why we teach body confidence, and really, questioning a lot of the ads and what's out there in the media."
Todd said it's common for her and her colleagues to hear from high schoolers and adults who went through the program as kids and still draw from the lessons they learned.
"One girl I had said that the program gave her the confidence to get through high school, but also helped her formulate a better understanding of women's issues," she said. "She's planning to go to college and study women's issues, and wants to start her own nonprofit to help women be successful in the world. It's nice to see we're having a long-term impact." Apparently word has gotten out about the benefits of GOTR, and they need help to cater to all who are interested.
"We have more demand for our program than we can handle, and we really, really need volunteer life coaches, who are usually women from within the community," she continued. "It could be college students, it could be a grandmother, it could be someone who works at the grocery store, but we're looking for women who are interested in facilitating some group activities, having some fun with the girls, and being positive and motivating."
One recent example of a life coach from last year is Solano County District Attorney Krishna Abrams (along with Solano County Public Defender's office) who adopted a school and headed a number of programs.
"It's just really rewarding that we can continue to work with these girls and help them achieve their life dreams," Todd said, adding that this coming spring they expect a record-breaking number of girls (around 600) to participate in their program.
GOTR recently finished a big fundraiser, and have a 5k run at the Napa Valley Community College scheduled for November 12. The fall program runs from September 6-18, and anyone who's interested can register at www.gotrnapasolano.org/get-involved/register-your-girl.
"We want our program to be as inclusive as possible," Todd said. "Healthy, fun, empowerment. Those three things are Girls on the Run, and the girls love it."
There are a bunch of ways to get involved with Girls on the Run Napa & Solano. You can visit www.gotrnapasolano.org or call (707) 637-8909 to sign up. To donate, visit www.gotrnapasolano.org/get-involved/donate (much of the donated money will end up going toward their scholarship program), and to volunteer, visit www.gotrnapasolano.org/get-involved/volunteer. You can also email Executive Director and President of the Board Janet Todd at janet@gotrnapasolano.org.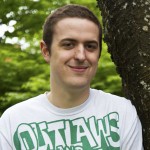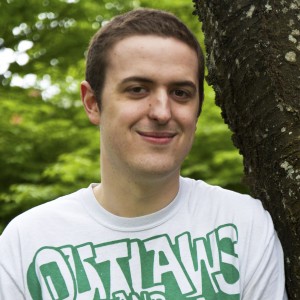 Nate Gartrell grew up in Benicia, studied journalism in college, and has written for a handful of media outlets since age 15. He aspires to visit all 30 Major League Baseball stadiums and to hit the trifecta at the horse track.