Suisun Valley has long since been considered a sleepy Napa neighbor. Some liked it that way, and others wanted to rise above that quiet, sleepy image and promote their Valley and their wines with gusto! Now with partnerships within the community and the addition of new wines to the region, Suisun Valley is not so sleepy anymore.
Suisun Valley neighbors Napa (County and wine region) to the south. Most would argue that although the county line separates us, Mother Nature does not see the county line therefore yielding similar and sometimes superior grapes than our neighbor. Although Suisun Valley wines have been around for many years, coordinated marketing efforts in the last 10 years have raised some interest in the region. Many visitors stay in Fairfield and make their way up to Napa to wine taste, but now hotels and area attractions have been aggressively promoting their own wine region as a great option without the drive. "Uniquely funded to sustain agriculture in Suisun Valley the Suisun Valley Fund provided the capacity for wineries and farm stands throughout the valley to develop solid visitor information and directional signage programs that assist visitors to make their way from one place to the next.  Farm direct sales of wines, fruits, vegetable offerings and even extra virgin olive oil products delight visitors and sustain the ag economy" explains Roger King, owner of King Andrews Vineyard and also Chairman of the Suisun Valley Vintners' and Growers' Association. Wineries in the region have started tracking referrals from area hotels and attractions such as Jelly Belly, and are seeing significant impact to the traffic in their tasting rooms.
Jelly Belly has embraced this emergence by partnering directly with some of the Suisun Valley wineries. The experience they offer is quite inviting and is proving to be very successful. Picture this…quiet and relaxing jazz music plays in the background as you sip a glass of wine, nibble premium chocolates and converse with friends. You wouldn't guess it, but this scene can be found at the Jelly Belly Visitor Center. Tucked away in the upstairs Very Cherry Room, guests 21 and older are invited to try five flights of locally produced Suisun Valley wines paired with handmade chocolates from the Jelly Belly Store and Chocolate Shoppe all complete with a special edition wine glass.
The experience starts with a Sauvignon Blanc from Wooden Valley, crisp and fragrant, it's paired with a Milk Chocolate Almond Cluster for a perfectly balanced sensation. Then the Three Clone Chardonnay from Ledgewood Creek paired with a Sunkist Dark Chocolate Orange Stick, the orange brings out the hints of honey in the Chardonnay while the dark chocolate complements the flavor. Next a Cabernet Sauvignon from Wooden Valley is paired with a creamy Dark Chocolate Truffle, the warm richness of the chocolate balances the Cabernet. Then move to a classic and smooth Merlot paired with a Dark Chocolate Caramel Truffle that brings out the hints of sweetness and warmth in the wine. End with a Riesling and a decadent Sunkist Dark Chocolate Raspberry Stick for a dessert-like finish to the tasting.
"The Chocolate and Wine Experience has been a huge success because it gives adults something fun to do when they visit Jelly Belly. We're introducing them not only to the delicious chocolates that we make in our Chocolate Shoppe and inside the Jelly Belly factory, but also to wines from the Suisun Valley.  There are a lot of wonderful wines in this region, and we've selected the ones that pair well with the gourmet chocolates we create right here at Jelly Belly." States John Jamison, Vice President of Retail Operations at Jelly Belly Candy Company.
With so many exciting things buzzing around the Suisun Valley, it's no surprise others want to come join the fun. Napa Valley's world famous Caymus Vineyards recently announced they have acquired 178 acres in Fairfield located in the Suisun Valley to build a winery and distillery complete with tasting room and event center where they will be able to host weddings, corporate gatherings and other industry events. This new facility, once complete, will be Suisun Valley's largest winery.
Caymus is not the only new winemaker in town…Suisun Valley also welcomes a new Suisun Valley winery named GrapeHeary Vineyards. Ramzi and Isabel Deeik, residents of Napa, were interested in winemaking and drove between Napa and Suisun Valley when they came across a 40 acre lot on Suisun Valley Road that they later purchased and planted. The name GrapeHeart was chosen because it gets to the "heart" of the matter for them. Ramzi Deeik is a heart surgeon and brought that interest in the heart to winemaking efforts. GrapeHeart donates part of its proceeds to the Sister to Sister Foundation, a nonprofit group that works to prevent heart disease in women. So how are the wines? Their first year of wine production was in 2010 and was release this year and has already won several awards. The Cabernet based blend, The Beat, won Best of Solano award at the North Coast Wine Challenge and Best of Class and Gold at the International Women's Wine Competition. The Cabernet Sauvignon won Silver at the U.S. National Wine Competition.
"We chose Rustic Wine Country as our position to best express the unique character the valley still holds as one of the least impacted agricultural wine valley's in the North Coast.  A place where winemakers and grape growers can be found in their own tasting rooms, with little pretense – just some pretty darn good wine," states Roger King. Darn good wine, enough said. Come explore…Rustic Suisun Valley.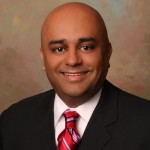 Anand Patel is the President/CEO of the Fairfield Conference & Visitors Bureau, the official destination marketing organization for Fairfield, California.–