More than a View
When it comes to dining by the Carquinez Strait, the views don't get any better than what you can find at Benicia's Sailor Jack's restaurant. Sitting inside, guests are almost parallel to the water and can gaze upon the Carquinez Bridge and Alfred Zampa Memorial Bridge out in the distance. While the first floor is closer to the water, Sailor Jack's' seating upstairs gives a more panoramic view. Overall, the scenery's almost enough to distract you from your meal—nothing is quite like it.
However, even if they shuttered up the windows, Sailor Jack's would still stay afloat, thanks to its exquisite, ever-evolving offerings. Lead by Head Chef Joel Ramos, Sailor Jack's features a menu that "is naturally complemented by a carefully curated selection of great wines and signature cocktails also available in our comfortable upstairs bar." Ramos, a master chef in fresh seafood and many other categories, takes a very hands-on approach. Since joining the team in 2015, Ramos has revamped the interior, added more dining space on the outside, and given the bar a makeover as well. He makes sure Sailor Jack's' ingredients are high quality and does the restaurant's butchering himself. When Local Happenings Magazine visited, Ramos was carefully planning a banquet scheduled on the upstairs dining area that evening.
Sailor Jack's is located at the end of First Street in Benicia (their address is very easy to remember: 123), in a building that is getting ready to turn 150 next year. Longtime residents may remember Sailor Jack's predecessor, Captain Blythers, which occupied the building for years. Its original function, fittingly, was the elegant home of a sea captain, and it has worn many hats since then. As Sailor Jack's owners say, "[Our building] has evolved from a respectable sea captain's home, to a notorious brothel, to its current use as Sailor Jack's—a place where scrumptious food, inspired libations, warm, hospitable service, and great times are waiting to be celebrated."
When the building's current owners took over they renovated the space to give it a simpler look that helps augment the beautiful waterfront view. Sailor Jack's also pays tribute to history—not just with its antique furniture and pictures of old scenes at sea—but also with its name: The restaurant is a tribute to Jack London, who was a great American author, adventurer, and sailor.
London, of course, is one of Benicia's claims to fame. He famously proclaimed: "I would rather be ashes than dust! I would rather than my spark should burn out in a brilliant blaze than it should be stifled by dry-rot … I shall not waste my days in trying to prolong them. I shall use my time." And he lived his life accordingly, embarking on adventures that made him a legend. He traveled the world, crossed the Pacific Ocean as a sailor, and then again as a war correspondent. He prospected for gold in the Yukon and then pulled from his experiences there to write the timeless novel Call of the Wild, which fittingly is the inspiration behind one of Sailor Jack's most popular house cocktails (a tequila drink with jalapeño peppers and cucumbers) of the same name. London cheated death many times (almost drowning in the Carquinez Strait), and he once remarked that he was happy that several strokes of luck allowed him to live through his early 20's, because the next 20 years after that were the best of his life. However, before he achieved fame and glory (writers in his day were akin to rock stars, of course), London's first taste of adventure came when he decided to briefly become a Benician.
London fell in love with Benicia because of its downtown bar scene and sailed on both sides of the law. He first became an oyster pirate and was then hired on by the California Fish Patrol—ironically—to arrest oyster pirates and illegal fishermen. He recounted embellished versions of these adventures in his collection of short stories, Tales of the Fish Patrol, which centers on Benicia. In it, London describes chasing down illegal fishermen, getting stranded on a sand bar in the waters around the strait, and literally turning the tide on a notorious oyster pirate named "The Centipede." The book has a special meaning for all locals, and it is an inspiration to the owners of Sailor Jack's, who note that London introduced himself as "Sailor Jack" when he traveled to Alaska to take part in the Yukon Gold Rush.
You can't just visit Sailor Jack's once to get the full experience. Its menu changes throughout the day and it switches around with the changing seasons as well. However, if you can only go to Sailor Jack's once, make it on a Saturday or Sunday during the morning, as brunches at Sailor Jack's are a local favorite. They feature zesty buttermilk pancakes and French toast decorated with berries, both served with warm syrup. For dinner, they have delicious lobster tail, Dungeness crab cake salad, and big Texas (spicy smoked pulled pork topped off with Monterey jack and cheddar cheese and served with crunchy fries). They've also got a range of steaks, and a $7 clam chowder. Their garlic fries are first-rate. Sailor Jack's owners say it's the: "finest dining experience imaginable amidst the ebb and flow of the tides. As our guest, you are always welcome aboard."
Sailor Jack's is located at 123 First Street in Benicia. It is open from 11 a.m. to 9 p.m. on Monday through Thursday, from 9 a.m. to 10 p.m. on Friday and Saturday. On Sunday, it is open from 9 a.m. to 9 p.m.
Brunch and breakfast are served from 9 a.m. to 3 p.m. on weekends, and dinner starts at 5 p.m. seven days a week. Also, Sailor Jack's has a happy hour that goes from 3 p.m. to 5 p.m., from Monday through Friday.
For additional information, visit them at sailor-jacks.com. Like them on Facebook and get updates on daily specials and deals by visiting: facebook.com/SailorJacks. To schedule a reservation, call (707) 746-8500, or email them at info@sailor-jacks.com or events@sailor-jacks.com.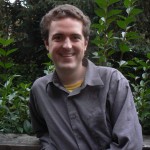 By Nate Gartrell
Nate Gartrell grew up in Benicia, studied journalism in college, and has written for a handful of media outlets since age 15. He aspires to visit all 30 Major League Baseball stadiums and to hit the trifecta at the horse track.