The sounds are sweet and lively coming out of Benicia Middle School's band room as veteran music teacher Glenn Walp leads his large group of obviously engaged students in still one more afternoon practice. But he realizes more than anyone else that these sounds are sweeter than they ever might be, due to the outreach from a giving philanthropic couple, Donald and Rose Marie Wong. Each year, through the Wong Music Mini-Grant Program and administered by the Solano Community Foundation, multiple grants are awarded to help bridge statewide funding cuts that threaten to reduce the ability of classroom teachers to fully keep their quantity of needed supplies viable.
Receiving a $2,000 grant to purchase music score books, Walp explains, "I teach dance and jazz bands as well as beginning instruments and intermediate level so each group has specific needs for the music they will be performing. I like to change the pieces to push them since in some cases I have the same kids for three years and it can become really boring if you don't vary things with a variety of materials."
And Walp was not alone in feeling the generosity of this program. Other teachers at county schools were given funds to purchase a true range of needed music-related items and enhanced services including a new cello, percussion equipment, a replacement bass clarinet along with an allotment for instrument repair.
This ambitious donor-based outreach is but one of a truly large amalgam of charitable services the nearly two decade-old organization currently offers to those who want to give to help other non-profits and charities, who in turn are helping their community and its residents.
Foundation CEO Connie Harris explains: "SCF is a non-profit 501c3, which means it is tax exempt, so contributions come in from the community, and then grants go out to other non-profits to further support community needs. Schools are government entities which are considered tax-exempt so we are able to make grants to them as well." And this desire for the Foundation to center many of its proudest efforts on the need to enhance and increase educational opportunities dates back to the very origin of the organization in the mid 90s. The theme of giving has been the basis for establishing several extremely valuable endowment programs.
When Solano civic leader and philanthropist Max Rossi discovered the existence of a community foundation in nearby Sonoma, he decided to join with 11 other similar-minded local professionals, businessmen and community leaders to create the SCF in 1995. The vision was to help bolster the community and its economy using private donors and long-lasting contributions. The Rossi's desire to help those in need, particularly the young, is echoed by his wife Nancy who carries on the family tradition via her work as the fund holder of the Max Rossi Memorial Endowment Fund. There, she is active in making grants that include programs that serve children in need.
(To see a description of the foundation's vast assortment of available funds and grant programs and information on how to contribute to one of your liking, establish your own, or request a grant, visit their website at www.solanocf.org or call them at 707 399-3846.)
Without a doubt, one of the in-house created funds that the foundation is proudest of is their Education Plus! Mini-Grant Program. Funded through donor contributions and community development fees, this competitive program supports recipients in Solano County public schools with materials and services needed to implement creative classroom projects fostering critical thinking skills and enhanced learning. Funding is requested by submitting an application up to a maximum amount of $1000 for each project.
Actually not too far away from Glenn Walp's band room on Benicia Middle School's campus can be found evidence of this invaluable outreach in the classrooms of 8th grade physics teachers Peter Rodgers and Roger Pence. Their "FOSS Force and Motion" grant has allowed students a novel way to beef up their own investigative skills through use of classroom sets of science kits.
"A lot of the next generation science standards are looking at this whole idea of critical thinking and being able to put obtainable facts together rather than the old focus of being told to learn them by rote to score well on a test," Pence explains.
And colleague Rodgers totally agrees, explaining that because of their Ed Plus! Grant, the teachers were able to purchase enough kits to create three class sets for numerous small group activities focusing on a variety of topics during the year. One of the most engaging is during the "Force and Motion" unit, where the kit makers at the Lawrence Berkeley labs have provided a two-meter track complete with little battery-powered dot cars to run down them.
"In previous years we'd have to have the kids pull together their hot wheel tracks and bring in their own hot wheel cars," Rodgers says.  "Now with the same cars we have real uniformity in measurements generating really good data, as opposed to being all over the map."
Many teachers receiving help in developing crucial basic skills in unique ways are recognized also on the lower grade levels with Ed Plus! mini-grants. Such is the case with Vallejo's Beverly Hills Elementary School 2nd grade teacher Pam Schecter, who used her $500 award to combine both non-fiction writing and science education. The project, covering a considerable five-month span, had her kids assembling their own 17-page "Awesome Animals" book, which featured the six different categories of animals along with a table of contents. "My students were very interested in the animal theme," she comments. "It helped them learn about writing, putting together a project and science."
Another very generous way that the Foundation touches those wanting to enrich their education is via the Harry and Eleanor D. Nelson Vacaville Endowment Fund, which for years as a private foundation has been awarding outstanding students attending that city's high schools with large scholarships. After dissolving and turning over administration of their fund in 2008 to the Solano Community Foundation, this practice has continued and giving has increased. Now, five $20,000 and two $5,000 scholarships are awa rded each year.
Fraternal twins, John and Julia Stern, who both attended Vacaville High and were exceptional students, were lucky enough to earn one of these high honors; John receiving the four-year grant of $5000 per year while Julia received a one-year $5,000 scholarship.
Both have just finished their first successful year at Cal Poly San Luis Obispo and are extremely grateful for their growth experiences, largely made possible by these generous grants, and enhanced even more by a combination of other scholarship monies that they received which covered most of their expenses.
"My dad is a teacher and my mother a stay-at-home mom. They've got three kids currently in college so this was a tremendous help," John says.
On a more personal level Julia adds, "Not having to get a part-time job permitted me to focus on my studies and will allow me to work for a better GPA, and to graduate and find a good job where I can hopefully give back to the community someday."
Another great recent community-involving endeavor created by SCF is the Non-Profit Partnership Program, where for just a $50 annual membership fee, members can take part in an extensive monthly schedule of workshops intended to bolster the skills of those involved in local non-profits throughout the entire region.
October's theme will be, "Preparing Your Non-Profit for an Audit," and November's, "Gift Solicitation & Compliance Requirements." To emphasize the Foundation's desire to create countywide community awareness, members also play a role through their NPP membership fees, which enable a selected local charity to be given a small grant each year.
In addition, The United Way Health Endowment Fund has just awarded a $60,000 grant that will help establish an exciting and extremely needed Solano senior fall prevention program. Falls are an ever-increasing risk for seniors, and this competitive award to the Area Agency on Aging will see them develop a program devoted to helping those over 65 with risk assessment, exercise programs, home visits and educational outreaches.
There are so many ways and so many programs worth contributing to for those wishing to give 'til it really helps their family, neighbors and the Solano community at large. And that's probably why Board of Directors Chair Teresa Fitzgerald sums it all up this way:
"When I think of where we live, I think of it as a bedroom community, where we go off to work but return here each day. We raise our kids here and we're going to get old here. So for me that's what the Foundation is all about. Giving just helps us all live and create a better and happier life. Our motto does say it all,
'For good. For ever. For Solano County'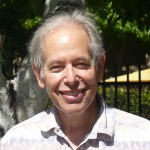 Les Honig is a features freelancer and former journalism teacher from back East who relocated to the OC before landing in Benicia to savor the joys of Northern California living.