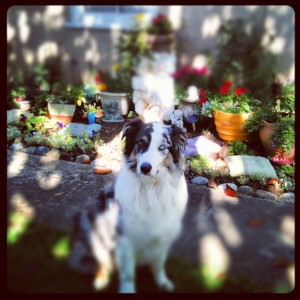 Spring is not yet upon us but I already feel that summer is here. The weather we have been experiencing here in the Bay Area is unreal, for the past two nights I have been sitting outside drinking wine and eating tapas and feeling quite like I am on holiday and I just returned home from vacation. Ben has quite become the favorite dog of the outside patios – chefs, waiters and restaurant patrons are always stopping by to visit with him.
Today is another full day that already feels like I want to go back to bed and rest for just a short while. A "power nap" might be just the ticket. Here comes the weekend, The Taste of Yountville and St. Patrick's Day, who could ask for more!
Stretches, feed and a long walk with Ben and off we go. . .