Forget spring fever, it is even harder to work when you have summer fever! The heat is back and it really makes you want to be on a beach sipping an umbrella cocktail. Oh well!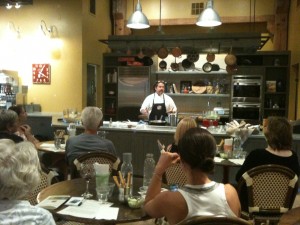 It's on to work I go, working on the next issue, emailing advertisers, picking photographs and editing stories. Can it really be that I am working on the August/September issue? It does not seem possible.
I do have to plug an event that I think is definitely worth leaving work a little early to get to. Napa Style in Yountville is having their summer gourmet chef series at the store every Friday at 5 pm. Every week a different chef will be hosting the class and you can learn a few tips and taste some of their fantastic recipes. This is definitely a no-brainer!
Stretches, feed Ben, latte, and I'm off. . .