The Tim & Jeannie Hamann Foundation
If you reside or frequent Benicia, chances are you have heard of Jeannie (Jean) Hamann, the owner of Hamann Real Estate on 513 1st Street who has more than 30 years of realty experience. What strikes my interest the most, however, is how she and her husband, Tim Hamann, co-founded the Tim & Jeannie Hamann Foundation (AKA Hamann Cancer Foundation), in 2015. The Hamann Cancer Foundation assists cancer survivors who need a hand up along their journey fighting cancer and benefits research. The foundation's mission statement reminds us that there is help and that there are great, altruistic people in the world who collaborate to make it better.
Even though the Hamann Foundation is fairly new, Jeannie and her husband were involved with fighting cancer and giving back to the local community long before creating their own official foundation. According to the website, the Hamann family and their friends started fundraising annually for Relay for Life, where monies are used for Cancer Research. The Annual Community Garage Sale was their first event, which grew for many years.
When meeting with me in her office, Jeannie Hamann talked about how her close friend, Charis Pasley, was diagnosed with stage-three breast cancer in her early 30s. "During the recession," Hamann said, "we had a BBQ in Somerset Park in Vallejo. We reached out to many people on Facebook, and the Vallejo Fire Department even came and donated money. That event is how the wheels started really turning." They raised over $4,000 for her friend in need!
Making that positive difference is what the Hamann Foundation is all about. Whereas many foundations focus on one type of cancer, the Hamann Cancer Foundation focuses on all cancer by sending money to the American Cancer Society for research, and by making the grants to practical needs for survivors. They are currently working with the Mount Diablo Solano Oncology Group in Vallejo, CA, and have future plans to expand and to collaborate with the Vallejo Kaiser Patients Oncology Center.
Moreover, the Hamann Foundation believes in not only beating one of the most prevalent diseases without a cure on an international level, but also in improving people's lives. As such, they are a non-profit organization, where "all professional services, time and monies are donated, as we all believe in the cause." Their foundation is registered as a 501(c)3 organization, which means donations are tax deductible to the maximum extent allowed by federal law.
Donations are a highly important aspect to the Hamann Foundation because 100% of them go straight to helping cancer survivors through grants that pay expensive medical and property bills that can be out of reach during a difficult time, thereby really lessening the burden. What I especially like is that the grants are not made out to the survivors' names. For example, if a cancer survivor's medical bill was too expensive for them to afford, the foundation could make a check out to the hospital. Grants are made out in checks or gift cards to whatever survivors might need most, such as food and gasoline (i.e., think of all the travel time and gasoline used going back and forth to the hospital).
One of the ways the Hamann Foundation gets money for their cause is through fundraising events. The Hamanns began doing fundraising auctions in 2004 out of their home, which they continued to do for the next five years. For the following six years, they hosted the Tim & Jeannie Hamann Foundation Annual Dinner & Auction in Napa. The Foundation's annual Dinner and Auction is certainly their top fundraiser, now averaging 150 to more than 250 people in attendance each year to share in the fun and memories.
The Foundation's Dinner and Auction is now at the historic Benicia Clock Tower, where the last one was held back in April, earlier this year—with slightly over 200 people, it was a huge hit that netted more than $55,000! Manny's Catering provided an abundance of food, and the event also featured local premium wines. They also had a silent auctioning of artwork, golf equipment, blown glass, Disney vacation tickets, 49ers home game tickets, jewelry, premium wines, handmade quilts, sunset cruise tickets, and more! The foundation's next Dinner and Auction event is on April 27, 2018 at the Clock Tower! The foundation is also planning a turkey trot 5k fundraiser on Thanksgiving morning at the Benicia Community Park, which I will definitely be a part of—additional details are to come!
This year was a quite a year for the foundation. In addition to netting more than $55,000 at the annual Dinner and Auction, the Hamann's Hearts for a Cure team recently participated in and donated funds to Relay for Life, a Benicia-Vallejo event that raised more than $123,000 toward research for the American Cancer Society. Also, recognizing all the Hamann Foundation's efforts, the To Celebrate Life Breast Cancer Foundation (a huge foundation that roots back to 1996) gave the Hamann Foundation a big grant earlier this year—all to help cancer survivors and research!
Another significant avenue of getting funds for survivors is from donations. Remember that donations to the Hamann Foundation are tax deductible! Donors can be a part of this good-hearted, great cause by donating on the foundation's website at www.hamannfoundation.org. They can also donate by mail (make all checks payable to the Tim and Jeannie Hamann Foundation and mail to 513 First Street, Benicia, CA 94510), or they can directly contact Jeannie Hamann at (707) 771-9300.
In particular, I wanted to know more about the donating process. "Our donors really like the concept of not including a middle man," Hamann said. "Money does not pass many hands—it goes directly to something the survivors can practically use like assistance for drugs suggested." Hamann also reminded me that survivors do not usually ask for help, even when they really need it. I found out that if you know people going through cancer, you should make contact with their families and friends and tell them about the Hamann Foundation. "Requests come from friends and family because survivors are not apt to asking for help. Most are humble and grateful," Hamann said. What also greatly helps is the confidentiality that recipients of financial assistance have. Hamann said, "Recipients are 100% confidential." She clearly keeps survivors protected and saves any unnecessary embarrassment, as it can be difficult to ask for money when in need.
The Hamann Foundation needs benefactors, such as kind donors and corporate sponsors! It takes a village to facilitate change, so reach out and make a donation that will make you a part of making a positive difference! Make that difference by donating on their website at www.hamannfoundation.org and joining in on the fun at the annual Dinner and Auction and other events that are posted on the site. Be sure to also like the Hamann Foundation on Facebook!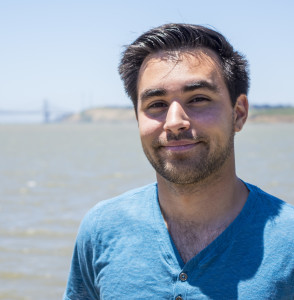 James Quinn lives in Benicia and teaches at Elmer Cave Language Academy in Vallejo. A UC Davis alumnus in English, he now studies education as part of Touro University's Master's in Education program. Along with teaching, he tutors and writes often. He is working on a novel that takes place in Benicia. See his website at mrquinnj.weebly.com.