Women with breast cancer face an array of difficult decisions: whether or not to have a mastectomy—the surgical removal of one or both breasts—whether to have chemotherapy and/or radiation, and whether or not to have breast reconstruction. The federal Women's Health and Cancer Rights Act of 1998 requires that insurers cover the expense of reconstruction following breast cancer.
Even when the cost of treatment is not a consideration, women coping with breast cancer may or may not elect to have breast reconstruction. Studies show that currently about 40 percent of women with mastectomies elect reconstruction.
Corinne McLeod of Redding had a unilateral mastectomy, the removal of one breast, a surgery that included the immediate breast reconstruction with saline implants. The procedure began during the same surgery as her mastectomy. Corinne, a registered nurse, reflects, "The hardest part for me was deciding to have the mastectomy."
Initially, she had a lumpectomy to remove the cancerous mass, but malignant cells were later found in the surrounding tissue. In other words, she did not have clear margins. When this happened, doctors told her she could choose to have a second surgery to remove more tissue, risk having the cancer return, or have a mastectomy to have the breast removed. Plus there was a chance the cancer would move to the other breast.
"When you hear the diagnosis," she says. "It's true that your brain freezes over." She compared the feeling to being in a dark cave: "I knew I wouldn't remember what the doctors said." She also knew from experience that patients sometimes recall things differently. And so, she recorded every one of her medical appointments. Her husband accompanied her to every medical visit and back home they'd listen to the audio recordings.
Corinne came away with positive feelings about the breast reconstruction. When asked what advice she has for other women with breast cancer who are considering whether or not to have reconstruction she says:  "I would recommend it. A mastectomy is mutilating. It can't help but change your body image."
The type of reconstruction she had involved a gradual stretching of the breast tissue to allow room for the new breasts. She had reconstruction of both breasts to make them even and adds,  "I went bigger."  After the mastectomy she returned every two weeks for several sessions in which more saline was added each time. "There was a lot of pain," she says. "On the days when the saline was added."
While she realizes there is always a possibility that the cancer could return, she's happy she went through the reconstruction. Corinne says she's comfortable with her body whether wearing a swimsuit or walking around the locker room, and she feels good about the way her clothing fits.
Corinne now accompanies friends to their medical appointments and offers support to women by email and telephone. To reach Corinne, woman may contact the writer of this article.
Joyce McAllister* is a community volunteer who decided against breast reconstruction. Her cancer treatment included a unilateral mastectomy, that is, having one breast removed, chemotherapy, and radiation treatment. "Many, many of us choose not to have reconstruction," she says. For Joyce, surgery for breast reconstruction immediately after mastectomy was not an option because she was scheduled for radiation. "You do not want the reconstructed part to get radiated."
" 'I hate to wait a year for reconstruction," says Joyce, who has no regrets. 'I am glad to be free of doctors. I read about reconstruction and all three methods have some sort of associated problems. There are various bras and prostheses to wear with clothes. After three years of treatment, I don't need any more surgery pain. I'm tired of doctors messing with me.'"
For Coco LaFave, the diagnosis of breast cancer came a year after her recovery from uterine cancer. She had had her uterus removed, and, to be safe, her ovaries as well. Doctors recommended that she have mammograms every six months, and less than a year later, extensive breast cancer was discovered. Coco, a veterinarian, said, "If I had been treating a dog with the type and extent of cancer I had, I would have operated on the same day." She had a bilateral mastectomy; both of her breasts were removed. She didn't want to have implants and decided to live with her scars.
Twelve years passed between Coco's double mastectomy and her decision to move forward with breast reconstruction. She found a procedure that uses a woman's own tissue from other places in the body to rebuild the breast. "They did such a nice job," she says of the procedure that involved staying four days at the New Orleans clinic where the procedure was performed. How was the experience? "It was a breeze. There was not a lot of pain," she says.
Writer Carol Sue Holbrook had a bilateral mastectomy and a short time later, had breast reconstruction with saline implants. Holbrook's light-hearted poem is one of many writings and images of art created by women with mastectomies that fill the book "Art. Rage. Us." Her poem titled "Classified" starts with the line: "Wanted to fill vacancy, now seeking new tenants." Her fictional ad ends with the lines: "Immediate occupancy and a lifetime contract. Only saline individuals may apply."
*Joyce's name was changed for privacy reasons.
Dr. Barbara Persons, a plastic surgeon who practices in Lafayette (and advertises in Local Happenings Magazine), performs breast reconstruction as part of her practice. For patients considering breast reconstruction or cosmetic surgery, she says, "God has made us each beautiful but Man has gained the knowledge to repair, correctly and improve many things, and if something is truly concerning someone to the point it is affecting their life or causing them to think about it daily, they should sit down with a surgeon to see what can be done for them."
FACTS ABOUT BREAST CANCER IN THE UNITED STATES
One in eight women will be diagnosed with breast cancer in their lifetime.
Breast cancer is the most commonly diagnosed cancer in women.
Breast cancer is the second leading cause of death among women.
Each year it is estimated that over 220,000 women in the United States will be diagnosed with breast cancer and more than 40,000 will die.
Although breast cancer in men is rare, an estimated 2,150 men will be diagnosed with breast cancer and approximately 410 will die each year.
Source: National Breast Cancer Foundation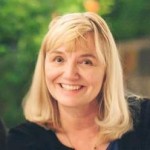 Kristine Mietzner is a Northern California writer. She may be reached at kristine2770@yahoo.com.