Vallejo's newest restaurant recently opened – The Vallejo Grill. It opened in October 2012 on Admiral Callahan in the Safeway Plaza. The Vallejo Grill is owned by a long-time Vallejo resident, Mohammad Ali (no…not the boxer, his name is spelled Muhammad Ali). Mo and his wife, along with five children (yes five) call Vallejo home. He's a man who loves Vallejo and wants to make the city a better place for his family and the community. So much so that he wanted to open a restaurant to serve the fine people of Vallejo and Solano County. After working in the restaurant business for many years, Mo's dream came true. He chose to create his own independent restaurant because he wanted something where he was not part of franchise system, or a big corporation, where he could cater to his customers the way he wanted to, not the way a big corporation wanted him to. Mohammad is originally from Pakistan and since he immigrated here, it was his dream to be part of this great community and treat people on an equal and fair basis. He welcomes everybody to his restaurant because he knows what it is like to be a stranger in a strange land. When he was originally deciding if he wanted to open a restaurant he just thought it would be wonderful to do so in the place he was raising his children and where he called home.
His search began to find the right location. He chose a storefront in the Safeway Plaza on Admiral Callahan Way because of its location, size and value.  When he first embarked on this adventure, he went in eyes wide open. He knew the place needed renovation and repair and it would take a significant investment. He wanted to renovate the restaurant to provide his customers with a good clean look. Renovations are usually dirty, costly and run into problems and this one was no different. He wanted to make things as perfect as he could and was often buried in the myriad of details a project like this takes. He was continually thinking how his customers would feel and what their experience would be like. He wanted to create an atmosphere that was comfortable, enjoyable and cozy.
Mo is a humble man hard-working man. He pays attention to all the many details of his restaurant, from the light fixtures to the way the wait staff serves. He wants to make sure that his customers have an excellent eating experience when he hosts them for their meal. If there is something you don't like, he wants to hear it, to see if he and the staff can learn and make it better going forward. He loves talking to his customers so that he can understand what they like and what he can improve upon. He understands that the customer's satisfaction is all that counts. Mohammad wants to make sure that you LOVE your meal. That is his focus.
Keeping the customer in mind, along with his extensive knowledge of the restaurant business, he prepares his menu to include a wide variety of food. Breakfast, lunch and dinner are served at any time during the day so that his guests could enjoy what they wanted to when they wanted to. He felt those little things were important.
For breakfast, you can expect to be served a fantastic meal. Fluffy pancakes accompanied with perfectly cooked bacon or sausage. Choose from the many types of omelets or create a custom omelet with the freshest ingredients.  Try Joe's Special, which is seasoned ground beef, spinach, mushrooms, onions and cheese scrambled with three eggs; a perfect combination of meat and vegetables. Also, don't miss out on the country fried steak and egg deal.
Then comes lunch. The Grill serves some tasty sandwiches along with 'melts'. There are a number of melts that are listed but the San Francisco Melt is made with a grilled parmesan-crusted sourdough bread, thinly sliced roast beef, Monterey jack cheese, grilled green chilies and sliced tomato with thousand island, mmm! The usual hamburger fare is available, along with a vegetarian burger and accompanied with your favorite sides. The shoestring fries are my favorite; just enough crunch when you eat them. There are plenty of salads to choose from, including a Chicken Fajita Salad that is made with crisp greens tossed in their salsa-ranch dressing and topped with spicy grilled chicken breast, sautéed bell peppers, onions and mushrooms, tomatoes, cheddar cheese, green onion, guacamole, sour cream and olives. They also have a great Buffalo Chicken Salad made with crisp and spicy chicken breast pieces with tomatoes and cheeses on a bed of lettuce with ranch dressing.
The dinner menu has the full array of appetizers, entrées and dessert. An early popular favorite from the appetizers is their classic chicken wings with your choice of sauces – mild or hot Buffalo style, teriyaki, barbecue, cajun (hot) or zesty orange. They also have the traditional zucchini and quesadillas and much more.
The entrée selection includes the traditional beef, chicken and seafood, so you are covered no matter what you feel like. Mo has also spread from the traditional American dishes to Italian to Asian. Prime rib is a specialty of Mohammad's and he is very proud to serve it. His other dishes are just as great like the Cashew Chicken Stir Fry served with tender strips of chicken, bell peppers, mushrooms, and onions in teriyaki sauce, served on top of bed of rice with cashews and served with a choice of soup or salad is a fantastic choice. Also, the Spaghetti with Meat Sauce, which is spaghetti tossed with home-style meat sauce, served with garlic cheese bread. YUM!
While I was at the Vallejo Grill, I was able to enjoy their famous prime rib. I was taken aback by the generous portion that was served to me. The 8 oz. prime rib with fresh vegetables and mac 'n' cheese … My mouth watered the moment it was placed in front of me. My husband tried it as well but the 16 oz cut and he devoured it – and he knows his prime rib. The meat was cooked perfectly with plenty of au jus and horseradish. It almost melted in my mouth. For $9.99, I think it is the best value and tasting prime rib you can get in the Bay Area. The fresh vegetables were a medley of broccoli, zucchini and carrots seasoned to perfection. My children were reaching onto my plate and eating them all up too.
When we took the kids to the Grill they LOVED it. They were able to color while waiting for their meal, along with choosing from a children's menu that Mohammad especially created and tailored to kids. Lots of shoe string fries and the hamburgers cooked perfectly. The clam chowder soup, a favorite of my older son, was finished in no time. He really enjoyed it and as a parent, it's always great to see the children eating all their meals.
Senior discount day is every day! All seniors receive a 10% discount on their meal when they come in to enjoy a meal.
Also – Calling all Vallejo City Employees – during the month of February 2013, you can receive a 15% discount with your ID too! Mohammad wants to show his continued commitment to Vallejo and honor those who serve and protect Vallejo.
Mohammad cares about the welfare of the children of Vallejo. His children attend the schools and he understands that each teacher and school administrators dedicate their lives to educating them. As a result, Vallejo Unified District Employees will receive a 15% discount with their ID on their meal during the month of March. These discount programs Mohammad is offering is just an example of how he wants to be a part of the solution and help Vallejo reach its potential.
Mo has enjoyed his adventure so far and more importantly he has enjoyed taking care of his guests. It has not been easy but it has been a great experience and something that he is extremely proud of. I think that he has done a great job so far and the value is terrific. Stop in and say hi and let him know what you think.
The Vallejo Grill is open seven days a week from Sunday – Thursday from 8 AM to 9 PM and Friday and Saturday from 8 AM to 10 PM.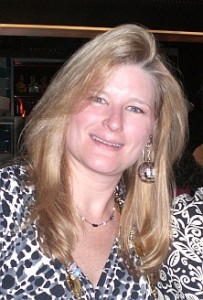 Regina Briseño – Recognized for her work with her family and talent for seeking out good food and wine. She also invites everyone to come and enjoy the adventurous ride with her!