How a young car dealer from Michigan built an empire and moved to Vallejo
He's got your drivin' machine! But who is this "he" anyway? If you've grown up living in Vallejo, Avery Greene is without a doubt a household name. We see a man with a Honda dealership in Vallejo and may not think much beyond that, but what you see there on Admiral Callaghan Lane is just the tip of the iceberg. Avery Greene worked long and hard to get to where he is today, and his story takes us all the way back to the heartland of the automotive industry: Detroit, Michigan.
"I knew I wanted to get into the car business in one way or another," thought a young Avery Greene in 1960s Detroit. His idol growing up was his grandfather and namesake, Clarence Avery, who is honored in the Automotive Hall of Fame for designing and building the first moving conveyor belt that started mass production for Henry Ford. Grandpa Clarence also had a workshop in his basement where the two of them would build little model cars with his band saw on Sundays. Greene admits, "I think that definitely had an influence on me."
In 1961, Greene graduated from Hillsdale College in Michigan with a degree in Business Administration. For his senior project, Greene decided to create a customer satisfaction survey for two different automotive dealerships in Hillsdale. "I put together a questionnaire, mailed it out to their customers, sat down with the dealerships and explained what the customers were saying," he said. He took this research with him on some job interviews, and before he knew it a local dealer was using a survey that was almost exactly like the one he had created! Yet he remained unemployed. "I'd like to say maybe I was on the ground floor of starting the customer satisfaction survey index," he said. "Maybe not, but, it's fun to say." Regardless, customer satisfaction became Greene's calling card ever since, which his customers still appreciate to this day.
Everything changed for this college senior when Greene and some buddies hopped in his '56 Chevy to drive to the Indianapolis 500. They had a fuel-pump problem on the way and had to get service in Marion, Indiana. Turns out the dealership they stopped at was under new ownership, and after exchanging a few words, Greene had a job offer by the time the car was fixed. "That was the best opportunity I was offered … in fact, it was the only one I was offered!" So, after graduation, he packed his bags and went to work as an assistant service manager at a Chevy dealership in Marion. Shortly after, he earned another job as the service manager for a Pontiac-Cadillac dealership in Wabash, Indiana. Everything was great! Except he had to keep driving back to Detroit for a girl he was dating at the time.
"I had my 85-dollar-a-week salary," Greene recounts. "Gasoline wasn't very expensive—still, lots of money went to gas. So I bought a used Volkswagen." No sooner did he park this used VW out front of the Pontiac-Cadillac dealership that he had someone looking to buy it. Greene remembers, "He was an old farmer, overalls and all, and said, 'who's funny little foreign car is that?' I marked it up $300 from what I paid for it a few weeks before." Once he made that sale, Greene and his dad started looking for more Volkswagens. "He would spot the cars and usually have two or three for me to look at. Every other weekend I'd take the train back up to Detroit, buy two Volkswagens at a time, hook a tow bar onto the second one and tow it back from Detroit to Indiana, with a 36-horsepower Volkswagen! This happened quite a few times."
Eventually, the DMV caught on and sent Greene a letter that he must get a dealer's license as he had been buying and selling too many cars. His friend Mike Baker got the same letter. Thus, B & G Used Cars was established in 1962, which was more of a front than anything as nothing else really changed. Greene was still working at Pontiac-Cadillac, and his dad was still searching for used VWs.
In 1963, Greene and his father finally created Greene Motors, Inc. and opened a Volkswagen dealership in Livonia, Michigan. "My folks had to mortgage their house in order to buy some land and build a building," said Greene. Greene Motors Volkswagen opened for business in 1964 when Greene was about 24 years old, just a couple years out of college. Certainly one of the youngest car dealers in history, Greene was a true prodigy of the automotive industry.
The VW dealership went strong for a good 10 years until his dad had a gut feeling it was time to move on. "We can sell this business and you can move to any area that you choose," he said. So Greene started asking around, with eyes on California, and a destined chain of events led him to purchasing Fairway Motors at 600 Broadway St. in Vallejo in 1973, which sold Oldsmobile, GMC Trucks, and the newly introduced Honda Civics, as well as about 25 Winnebagos.
Greene made himself known in Vallejo. During the oil embargo of 1973 cars were lined up outside the gas station. Avery would walk up, introduce himself, and clean their windshields as they waited, just to start getting to know the local residents. As his business expanded over the years he moved to his current location in 1979 where things really took off. At the time, Honda was doing very well. "I could see the trend," he said. "Oldsmobile sales got less and less, Honda sales got more and more. They were building wonderful products, they didn't break, they ran and ran, got good gas mileage, and expanded their models."
Today, Avery Greene Honda is practically a Vallejo landmark, with a commercial jingle we've all sung at some point. They've got a state-of-the-art facility, pride themselves on customer satisfaction, and have quality technicians that get the job done right the first time; you're also likely to see one of Greene's 15 classic cars on display. Avery Greene Honda has even acquired some students who've gone through the Automotive Technician Program at Solano College. "If anybody would like to come here to the dealership I'd show them around," said Greene. "I'd be very happy to show what the possibilities are for any young people that are thinking they want to get into this industry." If there's anyone to learn from, it's Avery Greene. Avery Greene! He's got your drive-in'-machine.
Avery Greene Honda, 800 Admiral Callaghan Lane, Vallejo. Sales: (888) 627-1956, Service: (888) 854-5072, Body Shop: (888) 840-2992, Parts: (888) 846-7152.  AveryGreeneHonda.com.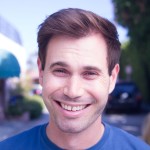 By Matt Larson
Larson is an actor/comedian/director from Vallejo who lives a double life between the Bay and LA. When he's not writing for Local Happenings Magazine he could be editing a short film or working on his next rap album—who knows!
Keep up with all things Larson at MarsLegstrong.com.