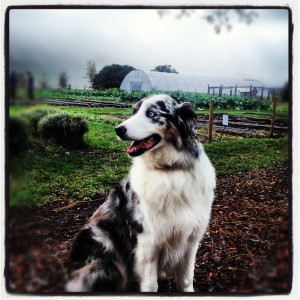 It has been so much fun talking to all of the new Local Happening Award Winners. Ben and I have been out talking to the award winners and the enthusiasm has been contagious. We have so much to do with so little time. The holidays always make things a little hectic after all the fun has worn off.
Today we start our training for our runs that we have scheduled for this year. Ben is VERY excited and I feel VERY focused on our goals for 2013 – you never know where we are going to turn up right now. One place you always know where we are going to be on a Wednesday is Don Bassey's Wednesday Night Ramble at the Empress in downtown Vallejo. Hope to see you there!
Stretches and meditation; feed and walk Ben and off we go. . .