It's that time of year again. Yes, the Vallejo Waterfront Weekend is back! Right on schedule for the first weekend in October.
Be prepared to see Vallejo showcased at it's finest. You'll find yourself thinking the community never looked so good. Featuring some of last year's favorite attractions with some new surprises, the Vallejo Waterfront Weekend will attract thousands of visitors to the Vallejo waterfront this October 1st and 2nd.
Wanna win a car? At the Vallejo Waterfront Weekend you can! "One lucky winner will be driving home in a brand-new 2017 Chevy Cruze with a 24-month prepaid lease, donated by TEAM Superstores!"
It only takes $5 to enter the Lucky Ducky Derby, and there are only 5,000 duckies to purchase, so the odds of winning are like, 1 in 5,000! Plus, 2nd place gets $2,500 cash, 3rd place gets a VIP package for 4 at Six Flags Discovery Kingdom, 4th place gets a $1,000 Victory Stores shopping spree … so that's actually odds of like, 4 in 5,000! At least! Depending on how many duckies you have … pretty decent chances, indeed.
Of course the Whaleboat Regatta will be returning as a major facet of the weekend. Back in the day—'70s and '80s—the Whaleboat Regatta had up to 150 teams competing with some major rivalries going on. It made a brief resurgence in 2004 and is now back for good in its 3rd consecutive year. So get your team together, and they'll provide the boat! Or come spectate and start placing your bets. (Bets? … shh.)
Getting seasick? Then head over to the car show by Boyz Under the Hood (Saturday only). Judging categories include cars from 1931 and earlier, 1932-1940, 1941-1969, 1969 to present. You'll also find truck, rat rod, low rider and special interest categories, so for the motoring enthusiast you'll definitely want to take a look under these boyz' hoods.
Our community comes together to make this event possible. And what better way to bond with your local community members than a Celebrity Dunk Tank? And this is an election year! (wink, wink) Other attractions include a Chili Cook-off (which is NOT to be missed!), art exhibits, a triathlon and 10k, kayak races, the Gus Vegas Memorial Lite the Nite Glo Run, food vendors galore … there is literally too much going on over the course of these two October days—hotel reservations are highly recommended!
And it's free admission! So round up the family, call your friends, and experience Vallejo Waterfront Weekend 2016!
For more information please visit www.VallejoWaterfrontWeekend.com.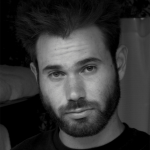 Matt Larson is a writer/actor/comedian native to Vallejo who travels back and forth from Los Angeles way too much. He's desperate for attention and urges you to follow him on all social medias@MarsLegstrong. He lives for likes, please keep him healthy.